Zayn Malik was back on the red carpet with One Direction last night after overcoming a recent bout of illness.
The British-Irish boyband walked the red carpet at the American Music Awards in Los Angeles on Sunday night (23 November), taking home three gongs at the end of the night.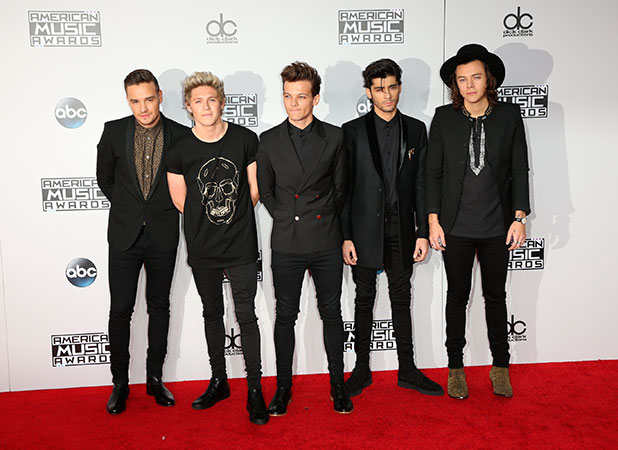 Not bad!
Zayn looked healthier than in recent days and was pictured messing around with one of the band's three prizes in the press area.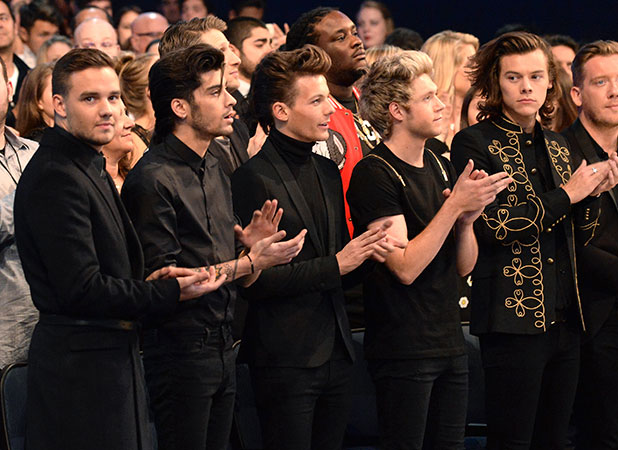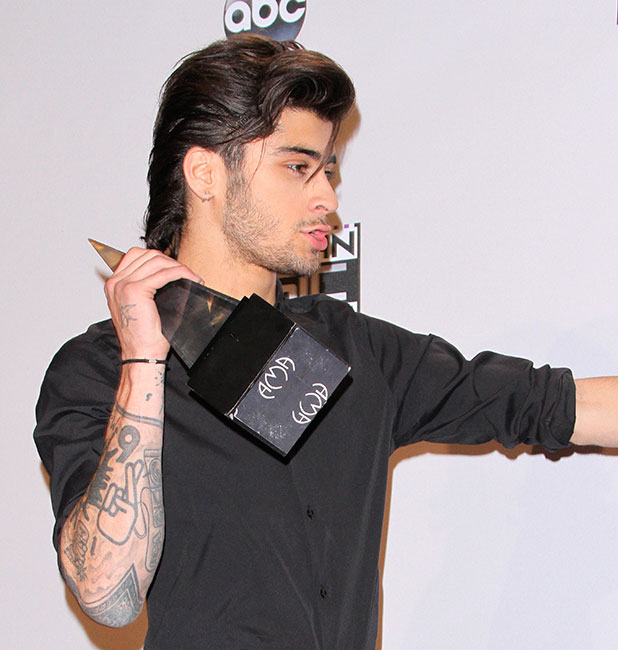 The singer was recently struck down by stomach flu which cause him to pull out of 1D's big appearance and performance on America's
Today
breakfast programme.
But last night, he was back to his best while joining Harry Styles, Louis Tomlinson, Liam Payne and Niall Horan at the LA awards ceremony.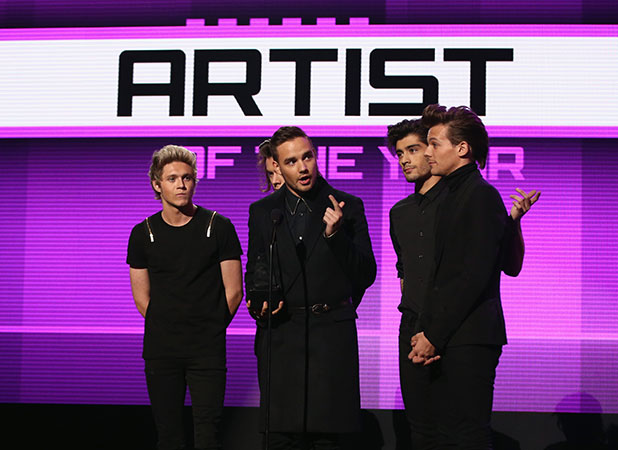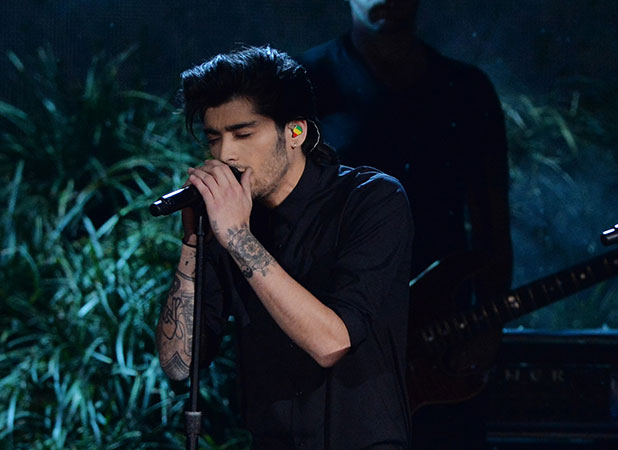 As well as taking home three trophies – including 'Artist of the Year' – the five-piece performed their new song 'Night Changes'.
Fans were definitely happy to see Zayn - and his hair! - back. Has one man's perfectly groomed locks ever caused so much excitement?!
I want to be Zayn Malik's hair when I grow up.

— Maggy (@maggyvaneijk) November 24, 2014
brb creating shrine dedicated to zayn malik's forehead hair strand

— jeremy gabriel (@jermgabe) November 24, 2014
cause of death: zayn malik nd that thing thing he did w his hair

— sam (@carlitogrimes) November 24, 2014
i absolutely love how much attention zayn is getting bc of his hair im so so happy.

— z (@dreamxzarry) November 24, 2014
zayn came back to life for me yesterday with that stubble and those outfits and that hair honestly I feel sooooo

— menna ¨̮ (@gleeand1D) November 24, 2014
zayn's hair during the AMAS tho I'm dead

— francine (@hawaiianarryx) November 24, 2014
how on earth is zayn's hair always so perfect

— ilona wants harry/5 (@narryscosmos) November 24, 2014
Check out 1D's brilliant video for 'Night Changes':
Which One Direction star would you date?