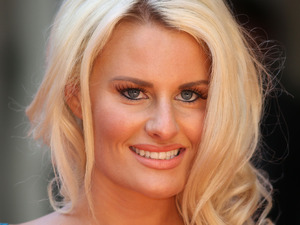 The Only Way Is Essex's Danielle Armstrong exclusively shares her views on the latest episode of I'm A Celebrity...Get Me Out Of Here!
Episode seven.
Morning
Just what you need after a dodgy night's sleep in the jungle is Jimmy up to his tricks, getting up in the middle of the night, stealing dragon fruit from the camp supplies and hiding it in Jake's bag!
By morning, Jake discovered it in his bag and instantly knew Jimmy was behind it all, so he sneaked it back into Jimmy's bag! The camp soon found out the dragon fruit was missing from the chest and accusations started to fly everywhere. Once Jimmy realised Jake had out-played him, he took the dragon fruit and slipped it into Foggy's back, who ended up getting the blame! Now, now children!
Jake the flirt!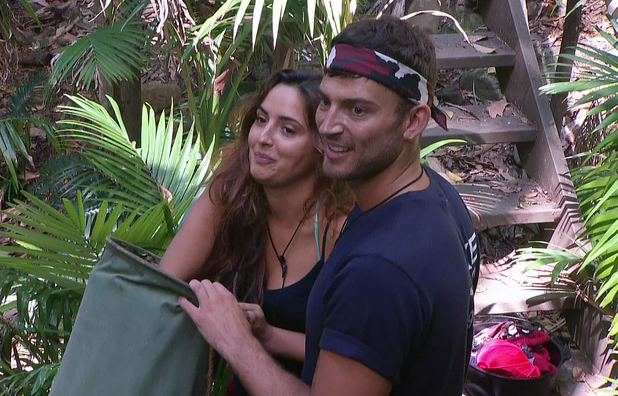 Jake was flirting with Nadia again, although Jimmy is on the wind up as usual and he made the camp fully aware of Jake's flirtatious manner! And Mel said she definitely doesn't fancy Jake but just thinks he's handsome... Yeah, alright Mel!
Mel's has her first Bush Tucker Trial
Mel was up for the Bush Tucker Trial for the first time, and she had to search for keys in a kitchen filled with disgusting jungle critters in a Hell's Kitchen challenge. It was so bad that it resembled my
TOWIE
mates James 'Diags' Bennewith and Fran Parman's kitchen - not lovers of cleaning up, them two! Ha!
After finding keys in cupboards around the kitchen, Mel had to use the keys to open up large containers full of fish guts and other animal organs. She then had to grab the contents and throw them into a large container on a scale. The weight of the container would reflect how many stars Mel would earn for camp.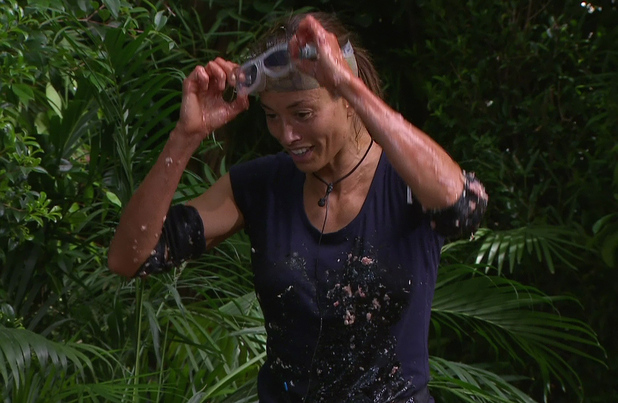 To me, this was three challenges in one - I would be knackered! Mel really toughed it out though with maggots and god knows what falling down her back!
She did an amazing job and won nine stars - I don't think Kendra would have been able to get even one! Mel was so excited to get back and boost camp morale with her nine stars and everyone was so happy! Or as Vicki would say, "AMAZON", ha ha cringe!
The CIA succeed
Kendra was buzzing to be part of the CIA and it was her first time in the cave with the other agents. Outside the cave, Michael was having a very long shower and the others panicked that they might be heard, so they all had to keep quiet, but Jimmy as usual got the giggles.
The CIA was tasked to get the whole group in the pool at the same time. The plan was for Kendra to start having a sulk due to being homesick so Jimmy and Jake would cheer her up by getting everyone into the pool. I thought it was a cracking little plan!
Everyone got in, and of course, the agents completed their secret mission! Kendra likened it to a "Playboy mansion pool party", just without all the silicone and naughty antics, I suppose!
Soon after it was time for someone else to find the secret cave and the agents had to make out as if they didn't know anything about it. I couldn't have picked a better person than Foggy. He was accusing everyone, even poor old Tinchy and Nadia, who both clearly had no idea.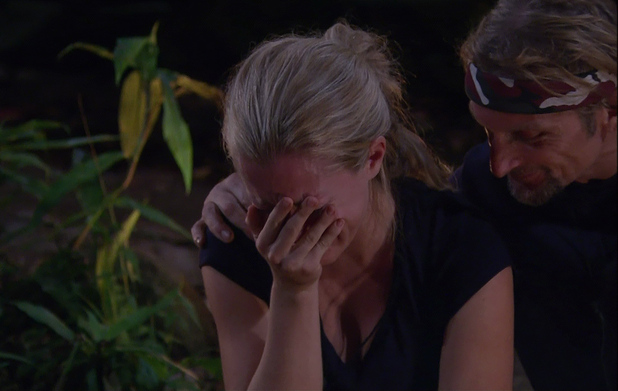 Jake was the best at denying everything. Perhaps a warning to future girlfriends - you might want to think twice after his performance, god he is a good liar!
Later, Jake had to read out which campmates were part of the CIA. Poor Foggy, I think he seemed a little jel when he realised his best mate Jimmy was one of them! Some people just cannot hide their feelings and Foggy is definitely one of them.
The good news was that due to the CIA successfully passing their mission, the camp were treated to their care packages. There were a few tears and even I got a bit emosh when the celebrities went through their photos and personal messages. Michael got his nuts and shared them, unlike Jake with his wotzits - greedy git!
Jake gets picked for the live Bush Tucker Trial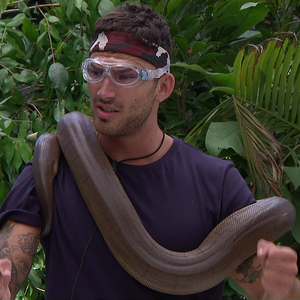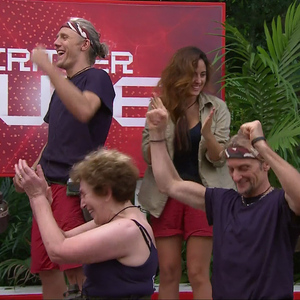 So Jake was nominated to do Critter Cube (basically just like The Cube, but without Phillip Schofield and some creepy crawlies). Jake had loads of challenging tasks, but I think the worst was having to transfer pigs testicles with his mouth and when he had a snake around his neck,
Jake smashed it though and he got all 10 stars. He was cheered by all the others campers with Jimmy shouting "Come on my son" like a proud dad watching his boy play football!
I'm A Celebrity
airs nightly on ITV.
Copyright: ITV