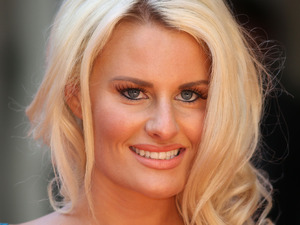 The Only Way Is Essex's Danielle Armstrong exclusively shares her views on the latest episode of I'm A Celebrity... Get Me Out Of Here!
Episode six.
So last night (22 November),
I'm A Celebrity
was ALL about Kendra Wilkinson... So let's start with her hygiene or, more specifically, her lack of it!
Kendra smells like a dog?
"She smells like a feral dog," said one of the campmates. Ugh! I mean, come on Kendra! I'm sure it's hard in there without all the basic necessities, but really! Have some awareness of personal hygiene.
I would be absolutely MORTIFIED if someone thought I smelt. What seemed really weird to me is that she seemed OK with it, wiping her armpits and then asking the boys to smell it - GROSS!!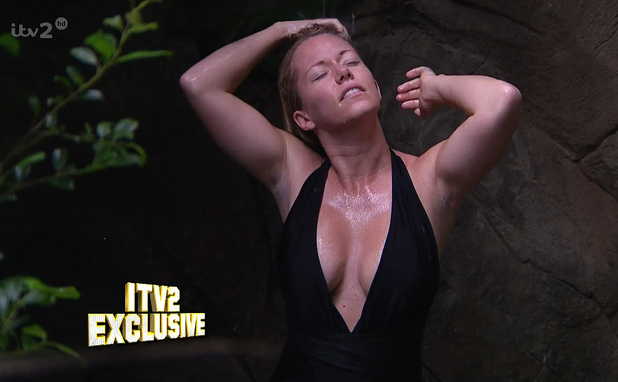 Kendra wuss, not glamour puss!
And why is she being such a wuss on the Bush Tucker Trials? She's always moaning, but surely they know what they sign up for when they go in?
Everyone in camp feels sorry for her, but I don't! If I was her, I'd go in to one of the challenges and give it my all so no one would vote for me again! Take one for the team Kendra!
Saturday night was just an awful attempt… Even Ant and Dec seemed a bit frustrated and embarrassed with her. With the crocodile tears and another comment about her period... Really!?
CIA's new recruit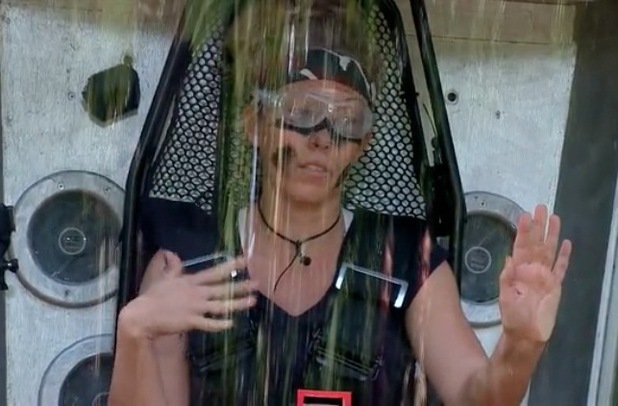 I think that's probably what spurred the CIA's decision to add her to the secret crew. They just wanted to eat!!
I think it's now totally unfair that she is going to be immune from doing the tasks. And, after getting a wimpy two stars, she got to sit in a luxury hot tub FOR TWO HOURS with the rest of CIA! Rewarding for failure in my eyes! I know she is used to the Playboy life but, come on girl, you're in the jungle now!
Super-flirt Jake strikes again!
Meanwhile, super-flirt Jake Quickenden is putting it out there just a bit! Every girl in camp seems to be getting the old Quickenden treatment at the moment, but Nadia Forde seems to be flavour of choice.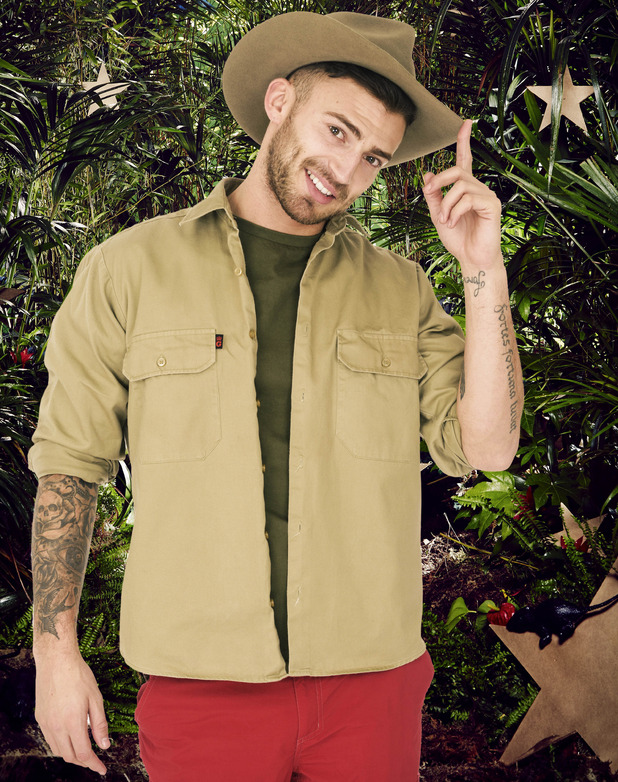 If I was one of the girls (and single of course!) I would appreciate the eye candy! And check him out with his water bottle feet trick! What a move Jake, played! I'm sure the girls love that one!
Sykes or yikes?
Tonight (Sunday 23 November), I am looking forward to Melanie Sykes' first challenge! I think Mel is coming across so well! And I love how excited she was to do it. Fair play girl! So I hope she can show Kendra just how it's done for the girls.
Good to see Tinchy is going to teach Michael Buerk to rap, too. I think Vicky should join in. They need to get more involved or I'm afraid they may be the first to go...
Are you enjoying this series of I'm A Celebrity? Tell us in the comment box below and you could win £50!I'm A Celebrity 2014: The full lineup
Copyright: ITV
Reveal is now on Google Plus! Join us here for the latest pictures, fashion and celebrity news!