One Direction's new music video for 'Night Changes' gives fans the perfect way to envision a dream date with their favourite boyband member… but we warn you, it probably won't turn out as you hoped!
'Night Changes' is the new single from the band's brand new album
Four
, which has already spawned smash hits 'Steal My Girl' and 'Fireproof'.
The concept for the video is pretty simple… each of our five guys treats his lady friend to a dream date in their own individual way. And in each scenario things go horribly wrong.
Arrested. Humiliated. Set on fire. Vomiting. Ambulances. Yes. To be a
One Direction
girlfriend is apparently a very dangerous thing indeed.
Don't believe a date with 1D could end badly? Well, watch below and see for yourselves!
So let's recap…
Zayn Malik
Pros: The smooth and charming mysterious man. He'll don his most dapper suit and treat you to a slap-up dinner at a posh restaurant. He's one of those guys who'll impress you by hobnobbing with the head waiter (probably slipping some cash his way) and choosing an exquisite wine. He'll gaze into your soul over a candlelit table, listen intently with those big puppy dog eyes and softly stroke your hand.
Cons: He appears to have some scary friends who will march into restaurants to interrupt your date and throw food and drink all over him. Gangster connections? Hmm...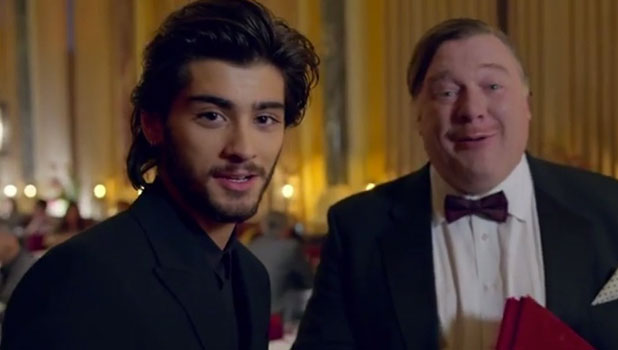 Niall Horan
Pros: This cutie is not into flashing his cash around meaning he's down to earth. He prefers a quiet night at home with a good (Irish?) beer and some board games. It's cosy and intimate with low lighting, a roaring fire, maybe a furry rug to cuddle on. He also has a ridiculously adorable dog that he's not afraid to cuddle up to the couch. Aww.
Cons: He's clumsy and when relighting the fire will set himself on fire then use your £100 cardigan to buff it out. Oh, and he'll spill drink all over you in the process.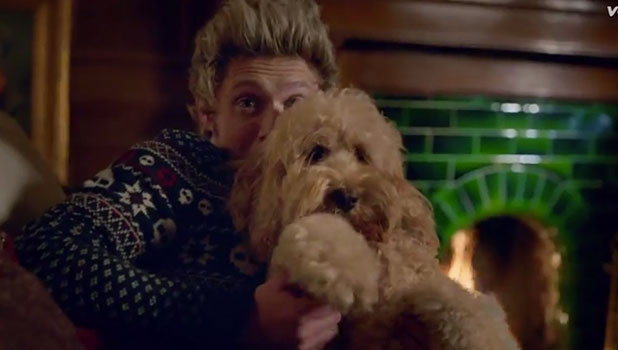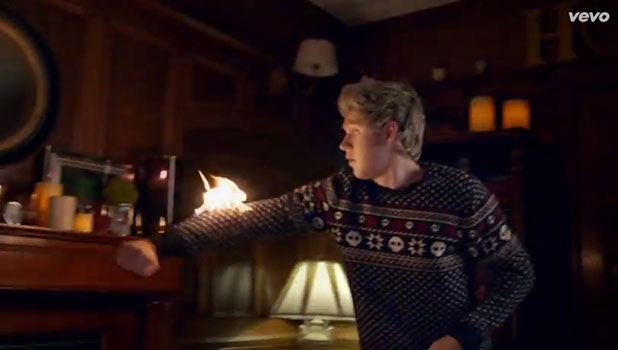 Harry Styles
Pros: Mr Fun! No boring cinema and popcorn for this guy. He's all about a little action. He'll take you to an ice rink and whizz around, making you laugh and, obviously, looking very good while doing it. And keeping his hair perfect. Despite being surrounded by other people, he'll make you feel like the only person in the world by gazing deep into your eyes while managing to balance on the ice.
Cons: He'll think you're Torvil & Dean and attempt some scary jump thing. Result? Paramedics, slings and broken bones.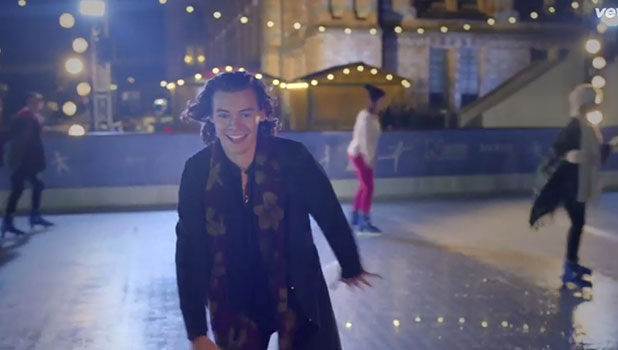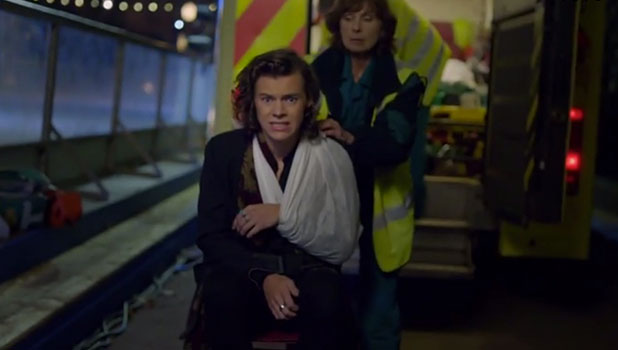 Louis Tomlinson
Pros: This suave guy rocks a trench coat very well and has fab taste in cars. He'll pick you up for your date in a sexy little convertible and you'll go for a drive through the chilly, sunshine-soaked countryside. (Obviously he'll hold the car door open for you as he's a gent!) He'll keep the conversation flowing as he drives to a nearby duck pond where you'll walk hand in hand by the water.
Cons: He will try to impress you by speeding (never a good idea, boys) and then get into a scuffle with the policeman who pulls him over. An arrest is not a sexy way to end the date.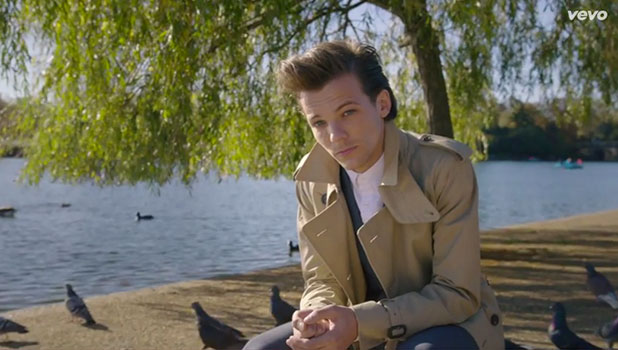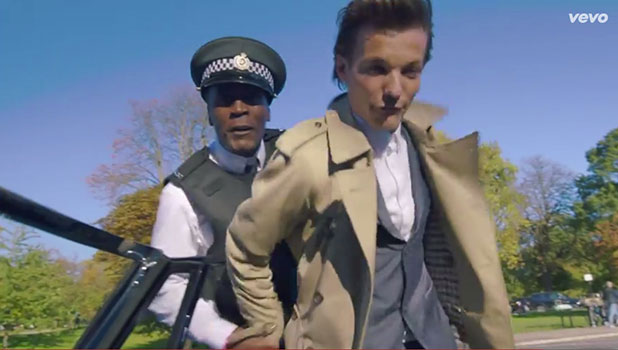 Liam Payne
Pros: Like Mr Styles, he fancies a fun date so he'll take you to the local Christmas fair for some popcorn, rollercoasters and games. You'll stroll together through the park, soaking up the festive atmosphere. He'll probably buy you candy floss and mulled wine, and win you a giant cuddly toy in some throwing game. He's also super enthusiastic so you'll have lots of laughs.
Cons: He has a weak stomach. That rollercoaster or speed ride he
begged
you to go on cause it would be fun? Well, guess who is throwing up afterwards. Yep. And guess what he's using to catch it in? Yep, your new hat. Lovely.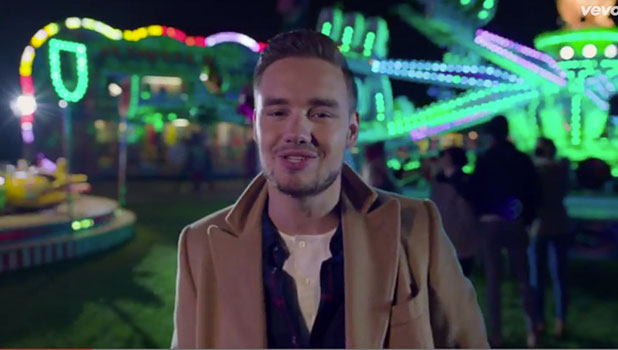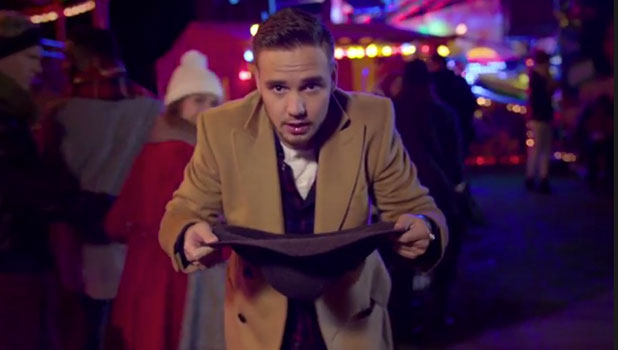 Hmmm... who would you rather date? We're voting Niall. The dog wins for us.
Which One Direction star would you date?
Reveal is now on Google Plus! Join us here for the latest pictures, fashion and celebrity news!