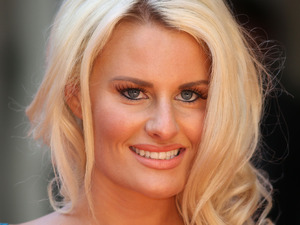 The Only Way Is Essex's Danielle Armstrong exclusively shares her views on the latest episode of I'm A Celebrity...Get Me Out Of Here! - and on her TOWIE co-star Gemma Collins!
Episode four.
It was such a sad episode last night what with the tragic news about Craig's brother's death. Can you think of anything worse than being on the other side of the world and hearing such horrible news? I am in Abu Dhabi at the minute with some of the
TOWIE
girls and, as I watched the show in my hotel room, I thought: "What would I do if something as terrible as this happened to my family while I was away?" I know it sounds silly but I rang my mum as soon as I heard what had happened just to make sure everything was ok.
You could see how hard the news hit the camp. I think Tinchy summed it up the best when he said: "Who cares about stars and food now?" I also really felt sorry for Nadia, as she had spent a lot of time with Craig before he left. She was particularly upset, which is understandable. I'm sure I speak for everyone in sending our condolences to Craig and his family.
Bush Tucker Trial: Terror Tavern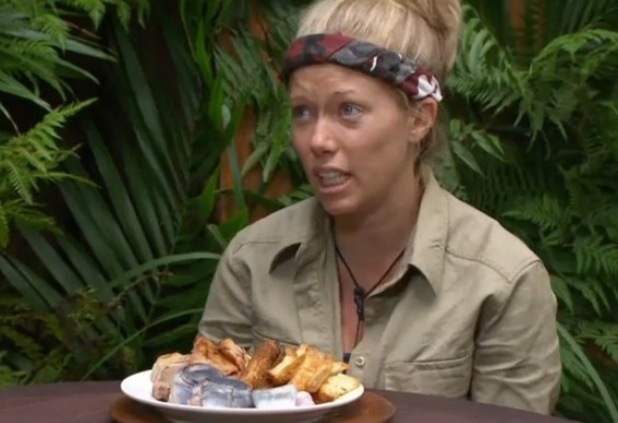 It was down to Jimmy and Kendra to bring home the bacon and, to be fair, they had a great go at it. They both managed to get all 10 stars by eating some of most horrendous things - from a pig's nose to live maggots! YUCK! If you watched it, you would know there was a lot of giggles and cheeky comments from Ant, Dec and Jimmy when Kendra was eating the camel penis. But I will say no more other than the fact I think Kendra was very much milking it. She didn't stop talking about it - even when back in the camp. Even Jimmy told her to shut up! I mean, how many "OH MY GOD" comments from Kendra can anyone take?
Cooking tensions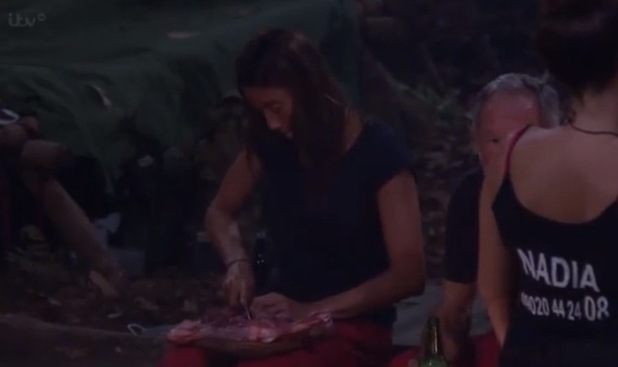 As with all previous series' of
I'm A Celebrity...Get Me Out Of Here!
, there seems to be tension all the time as to who does the cooking. You can see Melanie is the main cook but already we are hearing a few little digs from others. Sorry, but I am just
useless
at cooking and if someone else wants to do it, then go for it! You would get no complaints from me! I do think we should watch out, as I can see a few more tense moments between Vicki and Melanie as the days go on...
New eye candy!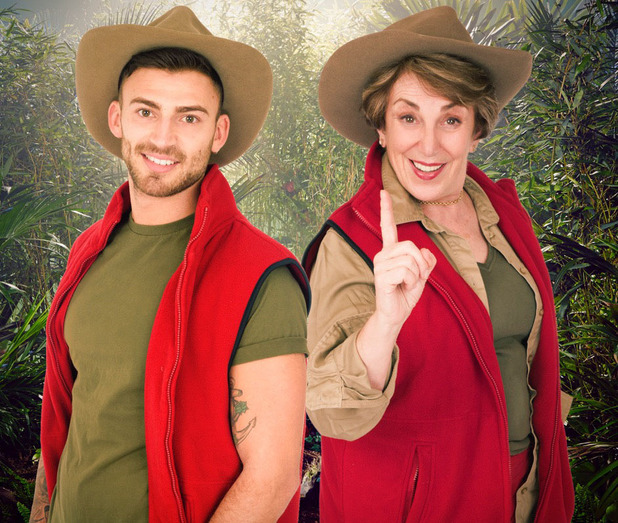 Last night,
I'm A Celebrity
introduced two new campmates - Edwina Currie and Jake Quickenden. My dad told me that Edwina used to be a Member of Parliament and was always making headlines. She also had a bit of a fling with former Prime Minister John Major. I think she might be fun! And then we have Jake, who starred in this year's
X Factor
. Is he going to bring new romance? Kendra seemed pretty happy to have a hot guy around camp who is close in age! I think if she wasn't married she'd eat him up!
It's great that a couple of new celebs have arrived. The camp needs a few more characters, especially now Gemma Collins has left. We need a bit more flirting, romance and a few good arguments!
I'm A Celebrity 2014: The full lineup
Copyright: ITV