Zayn Malik reunited with his One Direction bandmates yesterday after flying out late to the US due to a nasty stomach bug.
Singer
Zayn, 21, was supposed to jet to America with 1D last weekend, however was forced to stay home
in the UK after being struck down with tummy trouble.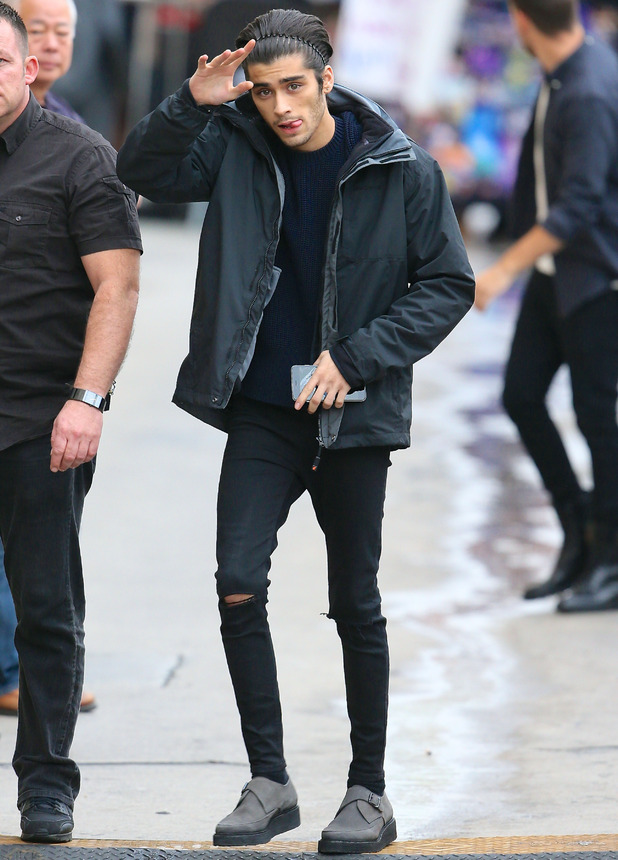 However,
Zayn then faced more stress when an American interviewer asked the band if he was suffering from "substance abuse"
issues.
The lads were taking part in a special gig in Orlando, Florida, when the
Today Show
host asked the question, and Liam Payne shot back saying: "No, he's just got a stomach bug, he's ok."
On hearing what had been said, furious Zayn then spoke out and said he was "angry and "upset" that such a suggestion had even been made.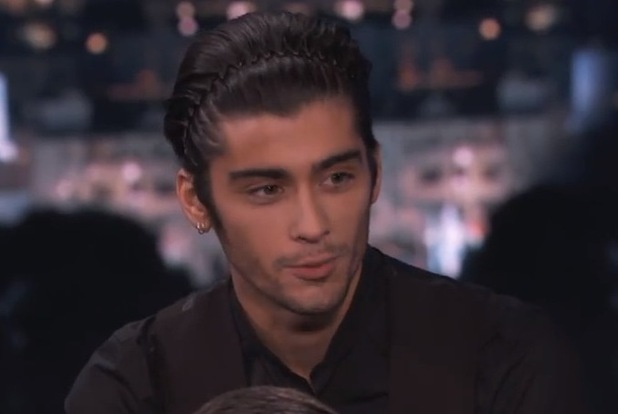 Yesterday, Zayn was pictured in Los Angeles ahead of a One Direction appearance on
Jimmy Kimmel Live!
and managed a wave to fans as he entered the studios.
Sitting at the back, Zayn remained pretty quiet throughout their interview but did raise a smile during a fun question and answer session called 'Who is most likely to...'
When Jimmy asked the boys who was most likely to disappear for days without contacting anyone, the audience began shouting out Zayn's name. Laughing, bandmates Liam, Harry Styles, Niall Horan and Louis Tomlinson then turned to look at him.
Liam quipped: "They know us so well!"
Watch One Direction's interview on Jimmy Kimmel Live! here: