Kim Kardashian West was all smiles as she touched down in Dubai earlier today - however she has left fans feeling glum after pulling out of her Big Brother appearance.
Earlier this week,
Kim confirmed that she was going to enter the Indian Big Brother house for an appearance on their version of the reality show
, which is called
Big Boss
.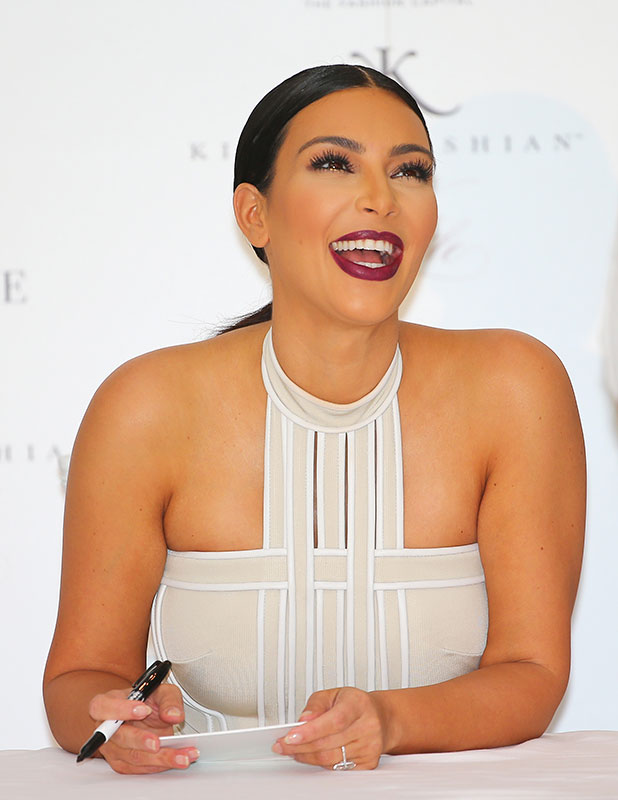 The programme has a staggering 150 million viewers, which was thought to be the reason behind her decision to star on it, however
Kim - who spent the early part of this week in Australia
- has now cancelled.
The trip to India would have been Kim's first and she was also planning to promote her new perfume, Fleur Fatale, while there, but apparently her schedule is just too busy to squeeze it in.
Posting an apology on both Twitter and Instagram, Kim said: "To all my wonderful fans in India, I'm disappointed I wasn't able to come to India as planned.
"When the opportunity presented itself to make the trip, there was a short window to coordinate all the elements necessary to make it happen.
"Unfortunately, time ran out so the trip has been cancelled. I look forward to rescheduling and meeting everyone soon!"
Meanwhile, Kim has found time to visit Dubai and arrived there with a group of friends (or perhaps her 'team') last night. Together the girls posed for an Instagram video, which showed them walking around their luxury hotel and taking in the view outside - all done to the 'Sex And The City' theme tune.
Sharing the video with fans, mum-of-one Kim simply said: "Dubai we're here!!!!"
Kim's not the only famous face in the Middle Eastern country at the moment, as
many of the TOWIE gang are there
soaking up the sun too.
We wonder who'll be first to get a selfie with the US star?!
Watch Kim's Sex And The City-style video here: