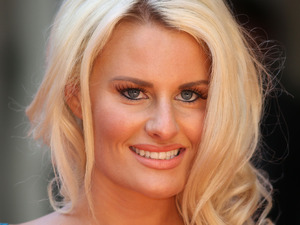 The Only Way Is Essex's Danielle Armstrong exclusively shares her views on the latest episode of I'm A Celebrity...Get Me Out Of Here! - and on her TOWIE co-star Gemma Collins!Episode three.
Morning
Well, I sat down Tuesday night to watch
I'm A Celebrity
and it wasn't on!! Some random football match was instead! Only joking! Well done England, bad luck Scotland.
So, back to last night's episode, well, what can I say? Gemma again stole the show. I thought she was going to leave while she was in the Celebrity Slammer but she seemed to talk herself out of it. I loved Craig's face when she decided to stay on!! And what about Nadia's attempt at a Cockney accent taking on Gemma?!
Bush Tucker Trial - Chamber of Horrors
Tinchy was chosen to do the latest task. He had to go through doors into dark rooms and dig through sand to find stars that were buried underneath, all while crabs, lizards and other things scuttled around. I think he did an amazing job but I felt he was a bit unlucky on one or two where he didn't quite get the stars.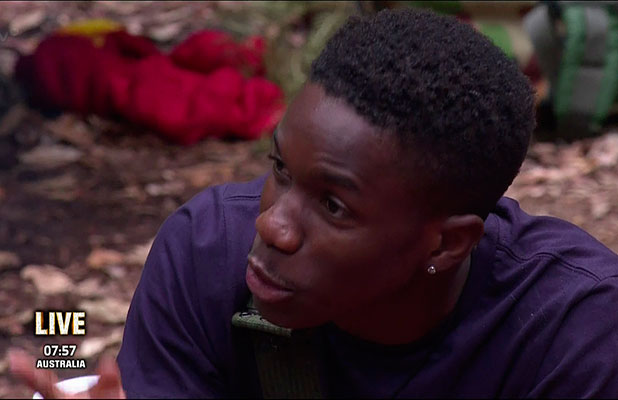 All in all, he gave a brave performance and got four out of seven stars - but it should have been six if he'd had an extra second or two on them. Good job it wasn't Jimmy doing it! They would have got none! Did you see Jimmy leaping out of his chair because he thought he saw a bat? He was running across camp faster than he ever did on a football pitch! It definitely made me giggle!
The campers chose to release Gemma from the Celebrity Slammer rather than get food.
Back to the Slammer ... and Gemma leaves
So, Gemma was released ... but not before leaving a little leaving present. Really! Did we have to hear about her having a number two?! Then poor Craig and Nada had to walk 5,000 steps for a bit of fruit. This is definitely the harshest series yet for celebrities.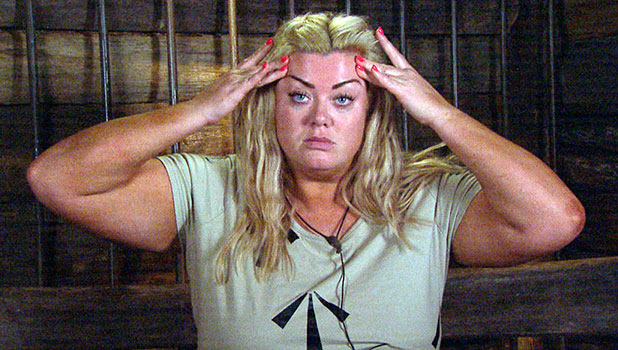 Gemma was finally rescued... but then, to mine and the whole nation's disappointment,
Gemma quit as soon as she got into camp to join the others
! I've got to be honest, I'm not completely shocked with her exit after only 72 hours as I've seen her in the mornings before with not much sleep and no bacon rolls and she's not great company!
I think it's a shame she's left as I thought she would have been pure entertainment. I'm actually gutted she has quit. Mind you, Gemma had to laugh and even said it's put her off TV for life. What?! Even
TOWIE
?! She said she doesn't want to be on anything else... watch this space!
Are you sad to see Gemma Collins leave I'm A Celebrity...Get Me Out Of Here? Answer in our poll!
YES - I loved watching her!
42.17%
NO - She obviously couldn't handle it...
57.83%
Craig and Nadia are released..
Well, they weren't released before they had a night of pure hell in the Bunker!! I think this was the first time Craig would rather have been in the Celebrity Slammer with Gemma. I'm not sure I could have gone through with the Bunker task so well done to Craig and Nadia for doing it and getting seven stars. They had to search for the stars amid rats, creepy crawlies and other little treats.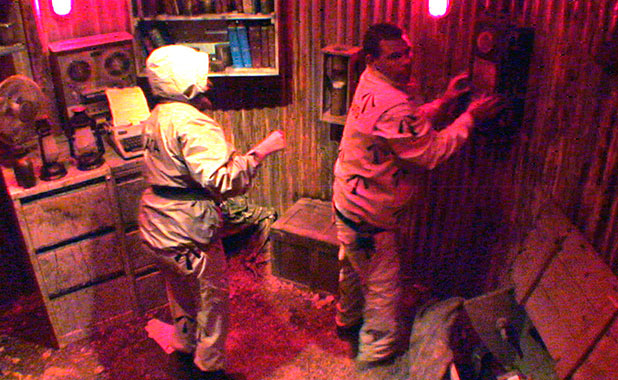 When they both got to the camp and the issue of beds came up again, Jimmy (again on the wind up) offered Tinchy's bed to Nadia. Tinchy then refused to swap, so in comes Kendra, having a right pop at him. I'm not sure about this Kendra, she seems to have a nasty streak...
So, currently my favourites and predictions? Tinchy, Jimmy, Melanie and Foggy are my favs to win. And it's been announced that Jake Quickenden from this year's
X Factor
is set to join the jungle! At least it gives the female celebrities some eye candy!
Finally, I just heard that Craig has left the show as his brother has had a heart attack. How awful is that? My love goes out to Craig and his family.
I'm A Celebrity
airs nightly on ITV.
Copyright: ITV