Katie Price has admitted she's not a fan of Kim Kardashian West's full frontal naked photoshoot for Paper Magazine.
Keeping Up With The Kardashians
star
Kim stunned fans when she stripped stark naked for the magazine's new issue,
leaving absolutely NOTHING to the imagine.
And former glamour model Katie has now said she thinks it was too much.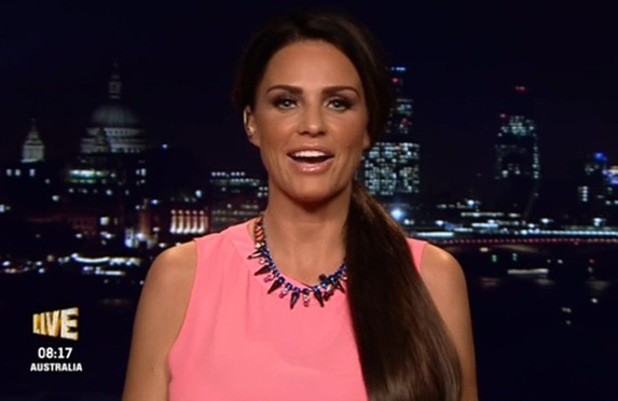 Speaking with Australia's
The Morning Show
, Katie said that while she liked the image of Kim clad in a designer dress balancing a champagne glass on her bum, the completely nude photos were too much.
"The full frontal one, I don't know why she did it and it wasn't really an attractive pose... I was shocked to see it. And it looks like she had sore nipples!"
Katie went on to say she thinks Kim should have pose nude for American Playboy rather than Paper.
"I think it was the wrong kind of magazine for her to do that in. I've never seen pictures of Kim like that, normally she's dressed fashionably and in tasteful stuff. My reaction when I saw those pictures was probably the same as everyone else: 'Oh my God, she doesn't have a bit of flesh out, she has it all out!'
"I was a bit shocked. I thought she could have saved it for American Playboy or something. I sort of think it ruined the shoot for me... I know the shoot looks tastefully done, but I think it would suit better in Playboy as then people could choose to see her naked."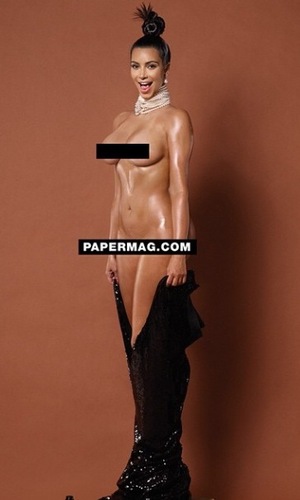 But Katie said she didn't agree with people who thought as a mum Kim should keep it covered.
"I have a sexy calendar coming out for Christmas next year and I'm a mother of five. If you feel sexy, embrace it. But there is a time and place. It's how you do it as well."
Kim, meanwhile, has defended her naked photoshoot,
saying she did it for herself and to show her body was back in shape after the birth of daughter North last June.
Chatting on Australian show
The Project
, Kim said: "I looked back at a clip last season and I was heavily pregnant, eight months pregnant and about 500lbs, and I looked at my sisters and said, 'When I feel I have my body back I am going to do a nude shoot!'
"People were replaying that saying, 'She warned us, she told us she would do this!'
"I was so honoured and excited to work with him. He's a legend and for me, it's something I knew I wanted to do to make myself feel confident. To each his own. As a role model, I'm not saying anyone else should do that but I looked at it as an art project for me that would make me feel confident and good.
"It taught me to do what I want to do. Everyone should do what they are comfortable with. I'm never one to preach but I felt very positive and good about myself. I love the photos, I did it for me. I hope everyone else likes them."
Reveal is now on Google Plus! Join us here for the latest pictures, fashion and celebrity news!