Bobby Norris has taken to the skies and is winging his way to Australia to support TOWIE co-star Gemma Collins during her I'm A Celebrity...Get Me Out Of Here! stint.
Gemma, 34, is currently holed up in the jungle with this year's contestants and it's fair to say she is already beginning to crack under the strain of the hot temperatures and lack of food.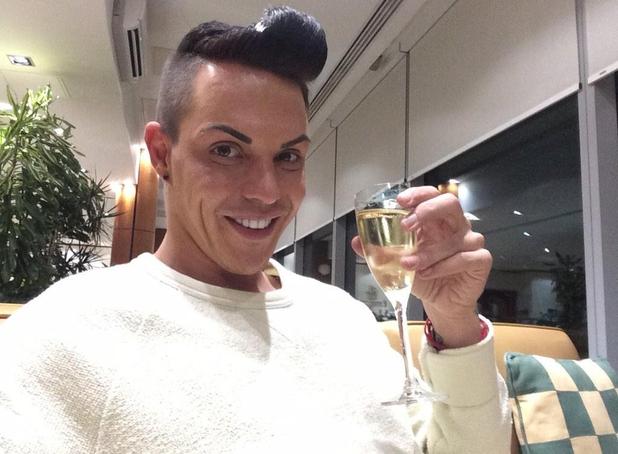 Last night (17 November), fans watched as Gemma told her campmates the exact details following a trip to the 'dunny'. She then went on to tell them that she thought she was suffering from malaria...
But fear not Gemma, your BFF is on his way!
Bobby boarded a flight Down Under yesterday evening and is looking forward to chatting about how Gemma is coping (or should we say 'not' coping...) on spin-off show
I'm A Celebrity...Get Me Out Of Here Now!
.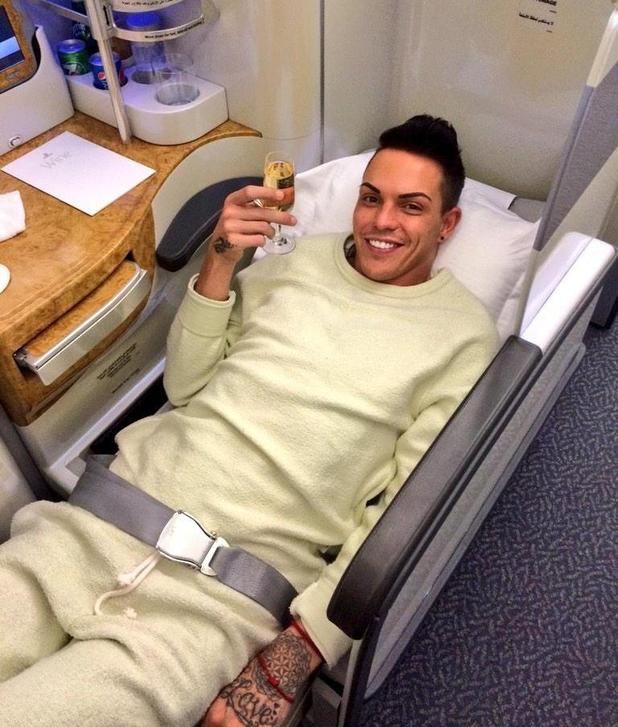 And while she is currently being forced to live in the jungle slammer with very basic rations, Bobby has been enjoying the full first class treatment during his 24-hour journey to Brisbane.
Before getting on the plane, Bobby shared a snap of himself sipping a glass of champagne in the airport lounge. Later, he tweeted a picture of himself fully laid out in his first class cabin bed - and again he was raising a glass of bubbly.
We're not jealous...much!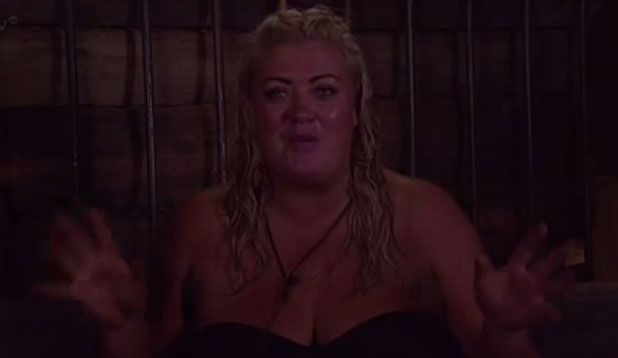 Bobby told his followers: "On the plane and have already turned my chair into a bed.. Haha #LovingLife #AustraliaHereICome."
He added: "Gutted I'm missing my girl @missgemcollins tonight on @imacelebrity but I'll be there soon enough.. #QueenGC."
Bobby has already switched planes in Dubai so will be touching down in Australia later on this evening. Although he won't actually be able to visit Gemma in the jungle, he won't be too far away from his bestie!
I'm A Celebrity... Get Me Out Of Here 2014. Who is your favourite so far?
Carl 'Foggy' Fogarty
7.12%