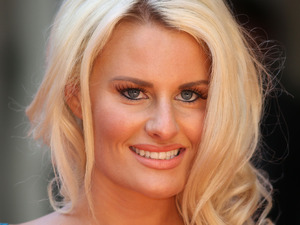 The Only Way Is Essex's Danielle Armstrong exclusively shares her views on the latest episode of I'm A Celebrity...Get Me Out Of Here! - and on her TOWIE co-star Gemma Collins!
After a nice chicken tikka masala (yes, James and I treated ourselves to an Indian) it was time to tune into
I'm A Celebrity Get Me out Of Here!
and wow - what a first episode! Straight away I loved the unexpected bromance between Michael Buerk and Tinchy Strider.
It all began with the powers that be splitting up the campmates into two groups, one getting an extra night of luxury and the other was sent to the Slammer... I know where I'd rather be! As Ant and Dec named the group that would enjoy the night of luxury, I just knew our Gemma would be in the group slumming it...and yep, my Essex instincts were right!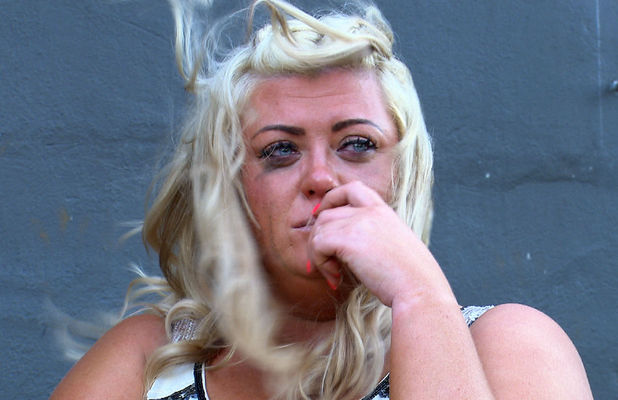 So off to the chopper and before it was even in the air, Gemma started having a panic attack. Although I did feel sorry for her, I couldn't help but think: "Oh God, her mascara is everywhere - get the girl a tissue!"
Back in the land of luxury, sipping cocktails and downing shots, I was loving Playboy girl Kendra Wilkinson teaching Michael how to twerk. She's defo my kind of girl who I'd have a night out with!
Soon it was time for the poor celeb slummers to do a zip wire challenge before being faced with a night of hell in their prison cell! Carl Fogerty smiled the whole time while being swung in the dark, and to be honest, that freaked me out. I thought Vicki Michelle was amazing considering she's was the oldest of the group.
Then there was the arrival of Gemma, who having bottled the chopper was chauffeured to camp and somehow also managed to swerve the zip wire. Jammy cow! Gemma thinks she could be "the next Bear Grylls". I think it's more like can the other celebs campers Bear Gemma?! Already a few of the other celebs are starring to have a little b*tch...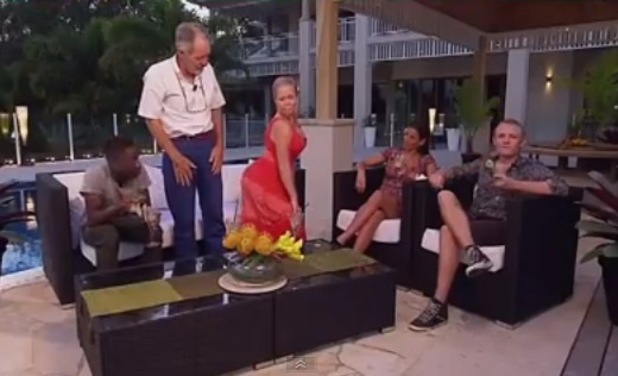 Rescue Time....
The morning after there was no more luxury for Mel Sykes, Jimmy Bullard, Kendra, Tinchy and Michael, as they were set a challenge to skydive and then pick one celeb slummer to join camp with them! I got quite panicky for Kendra, knowing she's scared of heights, and that parachute definitely started to spin out of control! I also couldn't help staring at her fake assets and I did wonder if her implants would be ok with all that pressure...
Mel did well facing snakes, crabs and alligators snapping at her hands but Jimmy was a bit of a wussy boy. Mel definitely got them through it.
This team of campmates picked Foggy to the rescue and what a pick it turned out to be. He sailed through the first task, you know, as you would if you were trapped in a box full of water with 40 snakes crawling over you. NOT! I love that he blanked his old team mates when asked if he wanted to give them the food he had won, but the funniest reaction was Gemma's face when told of his decision. "I'm going to die," she declared. Alright, Gem, it's only day one!!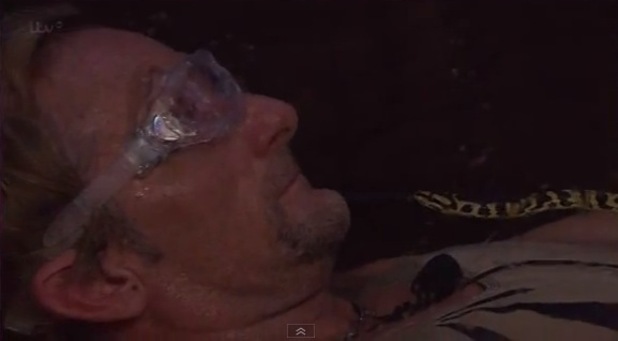 Obviously I know Gemma and she has already shown she is not just the Diva Of
TOWIE
but also the Diva Of The Jungle; she even got Nadia Forde to give her a shower and Craig Charles to spoon feed her!.
Here's my first impressions of the rest of the campmates:
Michael...
Real old school gentleman of the group. Quite a father figure who can also make fun of himself. And I love his friendship with Tinchy.
Kendra...
I love the twerking! I think she will be full of energy. I can't wait to see if this Playboy bunny actually farts and burps in public likes she says she does...Surely not?!
Jimmy...
He is definitely the naughty one of the group and says he's always winding people up. I can't wait to see him do his Bushtucker Trial! I also think Gemma will take a little liking to him, as she loves a real cockney geezer!
Melanie...
I think she's stunning and seems down to earth - what you calls a real woman! I love how she just faces everything without a moan and just gets on with it! She's one of my favourites so far!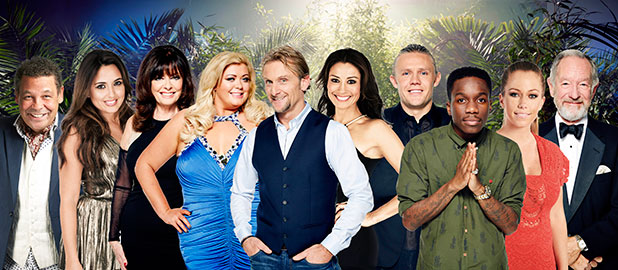 Craig...
Craig's paisley shirt was annoying me more than anything. I was happy for him to get into that prison outfit! He seems nice but we haven't seen enough of him yet!
Vicky....
Wow, what a hot nan! I hope I look as good hanging on a zip wire at her age! I think she is going to bring class and glamour to the jungle.
Foggy...
He will be the one to snap first at anyone who moans too much. He definitely won't take any cr*p! I think he did amazingly well in his first challenge with the snakes. And the fact he chose to feed himself and his new campmates over his old campmates is hilarious.
Nadia...
She's a natural beauty and seems lovely, but I don't feel we have seen enough of her yet to make an opinion. She seems quite down to earth considering she's a model, but maybe we could start seeing some model diva ways after a few more nights in hell!
Tinchy...
I think Tinchy is going to become the Nation's Sweetheart. I'm looking forward to him entertaining everyone in the jungle with some of his music renditions. Keep an eye out for the the fatherly bond with Michael, as I think we are going to see it develop.
I'm A Celebrity... Get Me Out Of Here 2014. Who is your favourite so far?
Carl 'Foggy' Fogarty
7.12%
I'm A Celebrity: The 2014 lineup
Copyright: ITV