Former X Factor star Diana Vickers, 23, appears in the new sitcom Give Out Girls. Here's her favourite things...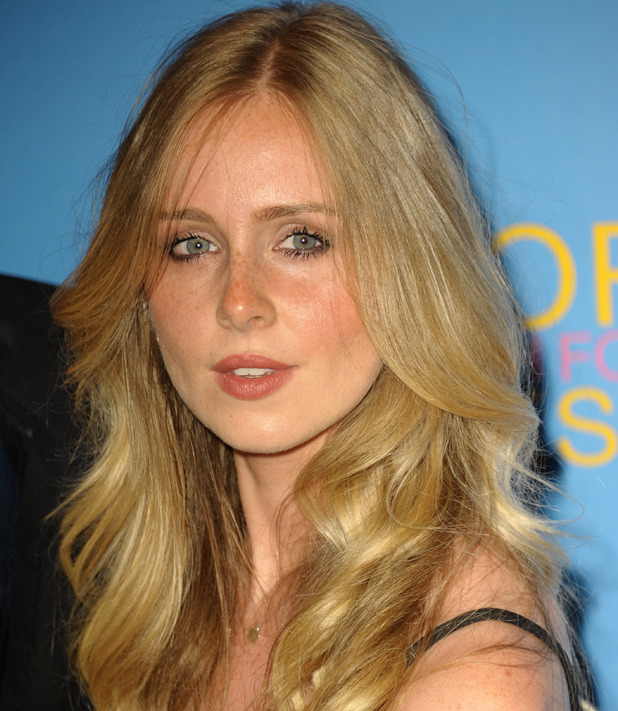 Fave... perfume?
Tom Ford Oud Wood. It reminds me of Paris because once when I stayed at a hotel there, the room stank of it... in a good way!
Workout move?
I do a workout that's pilates, yoga and ballet combined. It's really intense. I haven't done it in a while because I've been naughty and going out drinking a lot. Oops!
TV show?
Sex And The City, Breaking Bad
and I'm watching
Orange Is The New Black
at the moment.
Dinner?
Roast dinner. Everyone thinks their mum cooks the best roast dinner, but mine definitely does!
Possession?
My boyfriend [model George Craig] bought me one of the first portraits taken of Kate Moss for my birthday. It was when she was 17 before she was super famous. It's above my bed.
Sweet treat?
I'm obsessed with Twirls. They do a pack of them for £1 in Tesco... brilliant!
Moment?
When George told me he loved me for the first time. Or getting a No.1 album - that was another favourite memory. But sometimes something small, like seeing your mum after months apart, feels like the best moment.
Film?
Some Like It Hot
with Marilyn Monroe. I saw
Lost In Translation
the other night and thought that was a brilliant film too.
Piece of advice?
Stop worrying about what other people are doing and just concentrate on yourself. You have your own journey in life.
Book?
The Psychopath Test
by Jon Ronson. It's by a journalist who does case studios on psychopaths. He goes into their minds, and it's really interesting.
Restaurant?
George's pop up restaurant, The Pearl in Hoxton Square, London. It does really good British food. It's temporarily moving to the House Of Wolf in Islington.
Time of day?
Breakfast and brunch. Breakfast is all about morning telly, coffee and walking the dog. I love evenings when the sun is setting and everyone is running in the park or watching TV too.
Cocktail?
Gin and tonic isn't a cocktail, is it? Failing that, a prosecco cocktail.
Give Out Girls, Tuesdays, 9:30pm, on Comedy Central