Strictly star Mark Wright, 27, dishes all on his love of Disney World, his mum's spag bol - and why he's a big kid at heart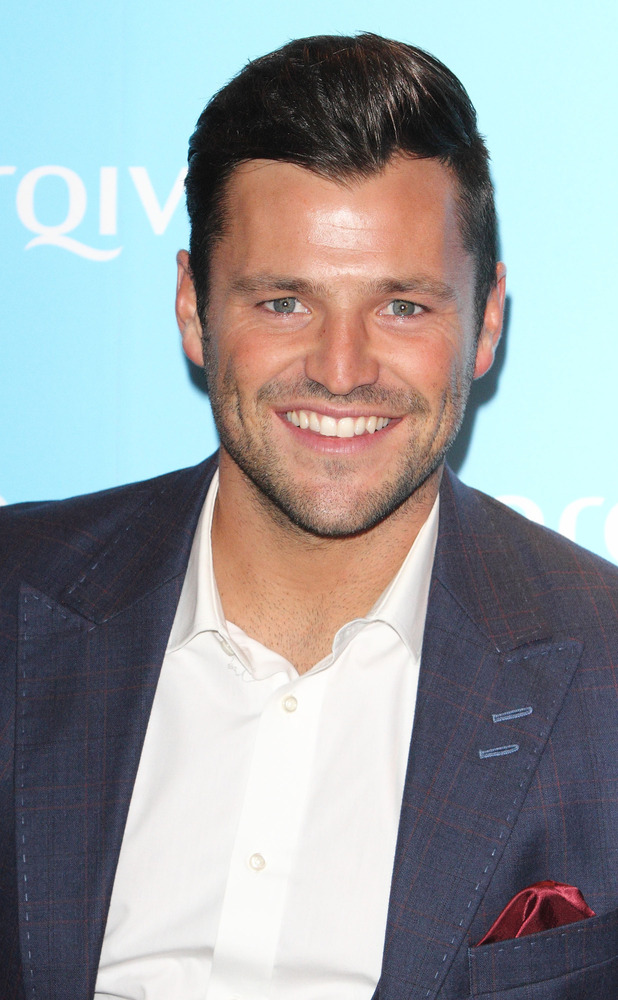 Fave... Supermarket?
You can't beat Marks & Spencer. They do lovely ready meals. I especially love the sausage and mash. Delish!
Gym routine?
I like the incline bench. It really works the upper chest. I try to get to the gym three or four times a week for 30-40 minutes. It's not long but I try to make the most of it, no sitting around!
Tipple?
I love a whisky sour. Or failing that, anything with citrus or ginger.
TV show?
It's got to be
I'm A Celebrity... Get Me Out Of Here!
I was thrilled when they asked me to appear on the show [Mark was runner-up to McBusted's Dougie Poynter in 2011]. It was the best experience of my life.
Outift?
I love anything by Tom Ford. I always feel very smart and dapper in his clothes. And when the sun's out I love my Tom Ford sunglasses.
Holiday?
I'm a big kid so I've got to say Disney World in Orlando, Florida. I took my fiancé [actress Michelle Keegan] there just after we got engaged in Dubai and thankfully she loved it as much as I did.
Film?
Con Air.
It's a really fun, action-packed film and I love all the characters, especially Nicolas Cage. Whenever I watch it I'm reminded of the first time I saw it with my uncle when I was about 12. It's been my favourite film since then.
Photo?
It's got to be the photo of me as a baby with my mum. I tweeted it on Mother's Day.
Song?
Young Hearts Run Free
by Candi Staton. It will never get old.
Date?
A night in with a takeaway and a DVD. And Michelle, of course!
Book?
Harry Redknapp's autobiography
Always Managing
. Harry used to manage my team, West Ham United, and I found his book fascinating. I was a professional footballer at Southend before that, a semi pro at Tottenham. I still play in my spare time. It's a big passion of mine.
Restaurant?
A turkish restaurant in Chigwell, Essex, called Sheesh. I go there all the time as the food is so delicious! They have an outdoor area so we've had some lovely summer evenings there.
Dinner?
I adore my mum's spaghetti bolognese. Me and my brother and sister's make sure we're at home when my mum is doing spag bol. She's a great cook and does a mean shepherd's pie, too.
Mark is the ambassador of Bio-Synergy's new Super 7 nutrition range, bio-synergy.co.uk