Sharon Osbourne has met X Factor star Sam Bailey's gorgeous baby girl for the first time!
In a very touching moment aired on today's
Loose Women
, the former
X Factor
judge was seen cradling little Miley as proud mum Sam sat next to them.
Aww!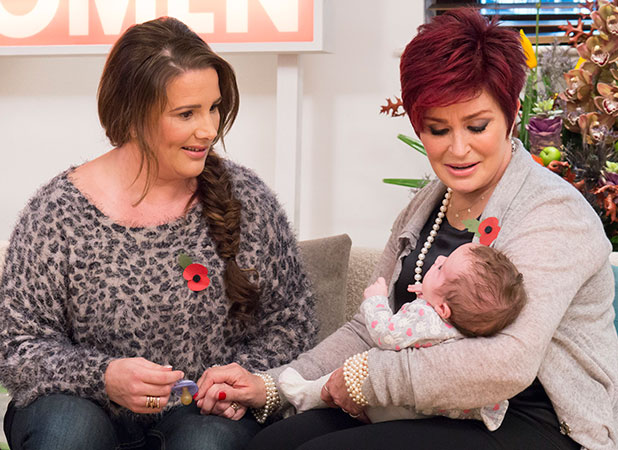 Mum-of-three Sharon looked utterly enamoured by little Miley, born on 10 September, and even fed the tot her bottle of milk during their appearance.
"Oh my goodness, she's so gorgeous, what a perfect little angel," she told Sam.
"It's the first time I've been asked to be a godparent so it's huge for me. It's really overwhelming. You feel so honoured to be put in that position of trust and it's just wonderful, I love it."
It was an especially important moment as Sharon is baby Miley's godmother. And Miley is Sharon's first ever godchild! Sharon became close to Sam while mentoring her to victory on the tenth series of the ITV talent show.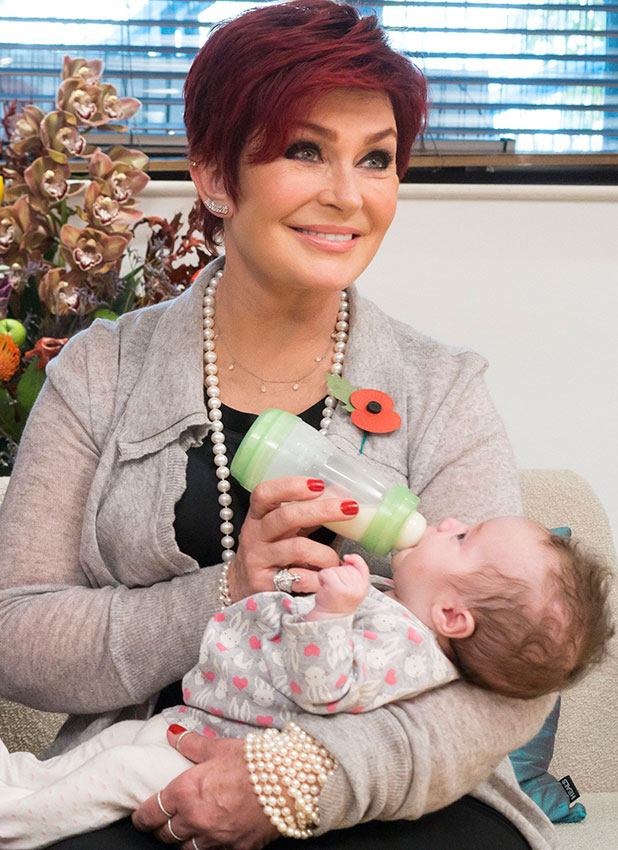 Sam said: "Sharon is a grafter. She was flying there and back, tooing and froing, she's got her kids to sort out, she's got everything to sort out. She was working, doing the show, she was there for me at the end of the phone and if anything this lady plucked up the courage for me to go out there and smash it every week so I'm eternally grateful. I love her, love her."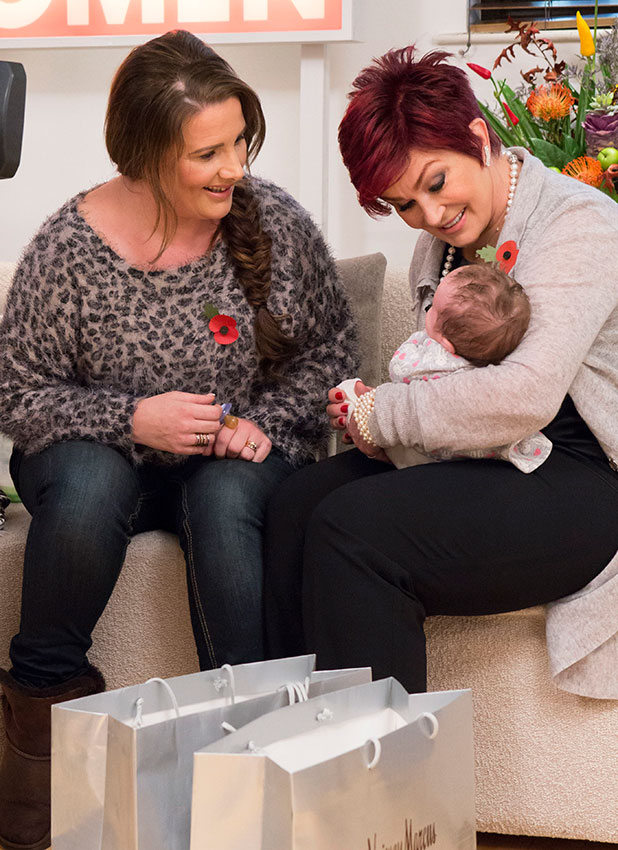 Following Miley's birth,
Sharon tweeted a message to Sam and her husband Craig Pearson,
saying: "Congrats to Sam and Craig on the birth of their baby girl this am! Delighted to be her godmother – my first time. Such joyous news!"
Miley is Sam and Craig's third daughter.
Sharon became godmother after Sam mentioned in an interview how much she'd like to honour Sharon's involvement in her life, and Sharon swiftly tweeted that she'd love to be godmother.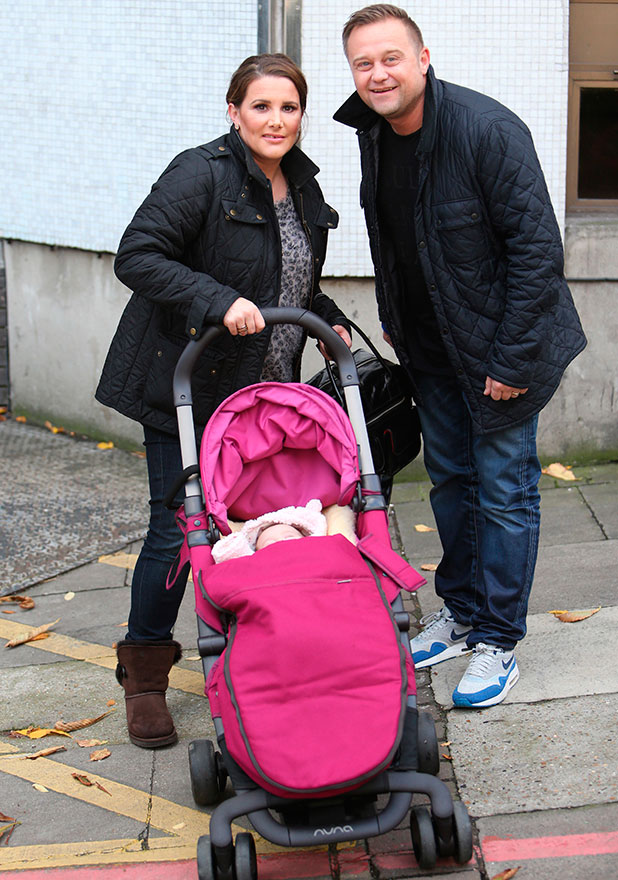 Explaining recently, Sam said: "I said in an interview I'd love her to be godmother but I didn't want her to think I was asking for the wrong reasons. She's the one who accepted me at the beginning, supported me the whole way through - I wouldn't be where I am now if it hadn't been for her decision to keep me, She has a lot to answer for.
"I text her just to check it was her that had done it and she said, 'Yes, I'd love to'. So she's going to be godmother and I'm absolutely over the moon."
Sam's appearance on
Loose Women
came following her
disclosure that she has Bell's Palsy
, an illness which "causes temporary weakness or paralysis of the muscles in one side of the face."
She told BBC News this week that she has a "mild case" and won't let it stop her working.
Reveal is now on Google Plus! Join us here for the latest pictures, fashion and celebrity news!