Katie Price has made millions over the years - and now she has shared her money-making tips with fans!
Katie appeared via video link on Australia's Channel 7 earlier this week and was quick to give her words of wisdom on building up an empire.
The former glamour girl admitted she only thought her modelling career would last two years, so "used her brain" to come up with other ways of making cash.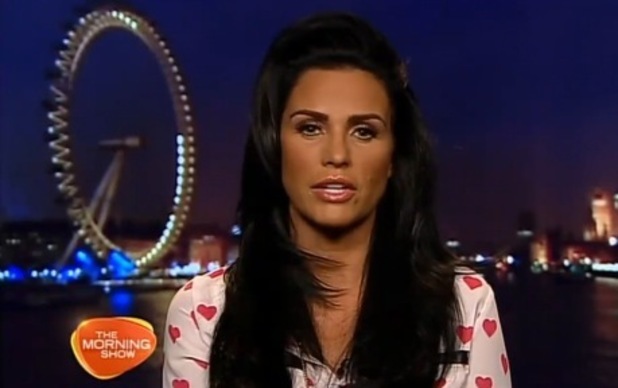 Katie explained: "In this industry, whether you're a sports star, a pop star, a model or anything, your career doesn't always last forever so it's good to try and find something else.
"I can't just get my kit off forever, so what do I like doing? You name it, I've done it - from babywear, swimwear, perfume, make-up, tanning, and my latest venture is hair.
"I only thought I could be a model for two years but, because I've used my brain, I've got all these other businesses."
Over the years, Katie has written dozens of autobiographies and novels to sell alongside clothing and product ranges - and she always pulls out all the stops when it comes to launch day to ensure she gets noticed.
Mum-of-five
Katie appeared to transform into a Christmas bride last month to launch her new book
, and she has dressed up as
a giant pair of lips
and
even a pantomime horse in the past
!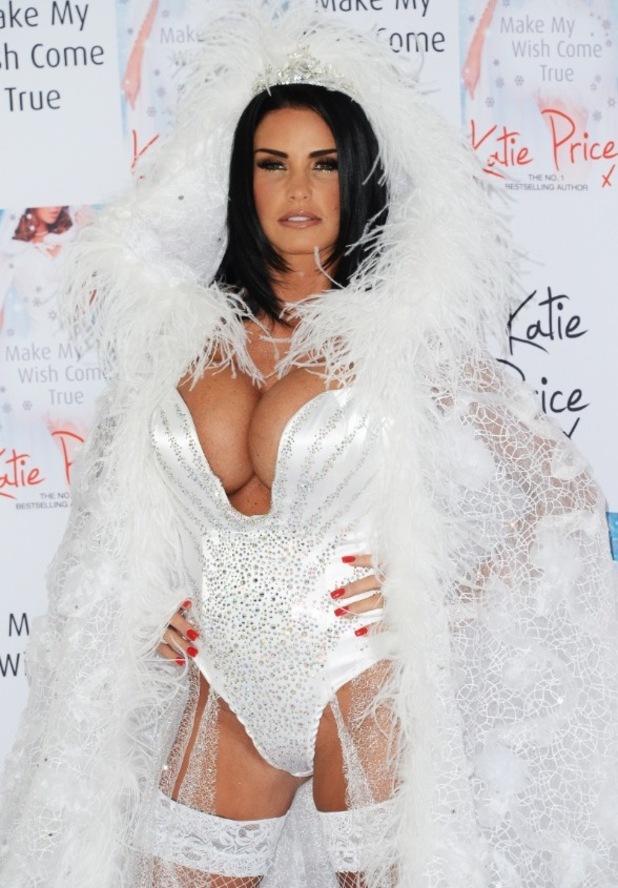 "I think the more people who knock me and say, 'Oh you won't be able to do that', then I'm like, 'Oh really? Then watch me!'" Katie added.
Katie was just a teenager when she started out in the industry, but she admitted she has always been wise when it comes to saving rather than splurging.
She explained: "I've always been quite good with my money. When I was younger, lots of my friends wasted their money on designer clothing and stuff, whereas I went and bought my house as soon as I was old enough.
"There's so many people in this industry who get all this money and think it's going to last forever - it doesn't. You've got to be smart.
"I would like to influence [my children] business-wise, I've come from no money and I've made my own empire.
"You don't have to come from a money background to have money. You create your own path in life - and that's exactly what I've done."
Check out Katie Price's craziest launch costumes here:
Copyright: WENN