Cara Delevingne is often labelled as 'the new Kate Moss', so it seems fitting that the models have developed a strong friendship.
The pair, who star in the latest Burberry campaign together, teamed up once again to unveil the luxury fashion brand's Christmas decorations for department store Printemps Haussmann in Paris on Thursday evening.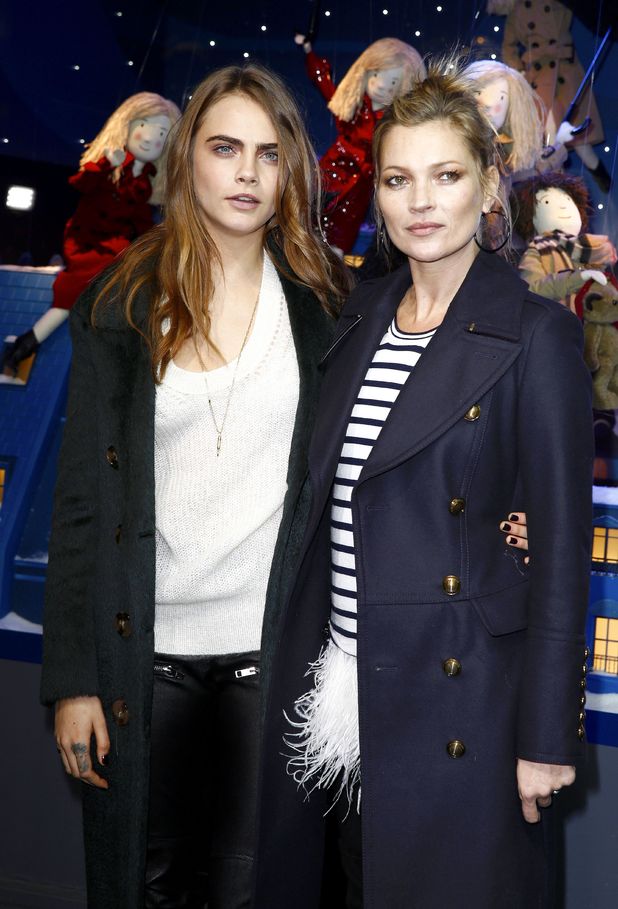 Both women wore military coats with large gold buttons and looked thrilled to be in each other's company.
Cara, 22, showed off her black nail polish as she blew kisses to the crowd and gossiped with Kate, 40, who wore her hair scraped back in a messy bun.
Burrberry later posted a photo of the twosome on its official Instagram page, with the caption: "The #Burberry festive windows of Printemps are revealed by #MyBurberry campaign stars #KateMoss and @CaraDelevingne #NoëlVoyageMagique"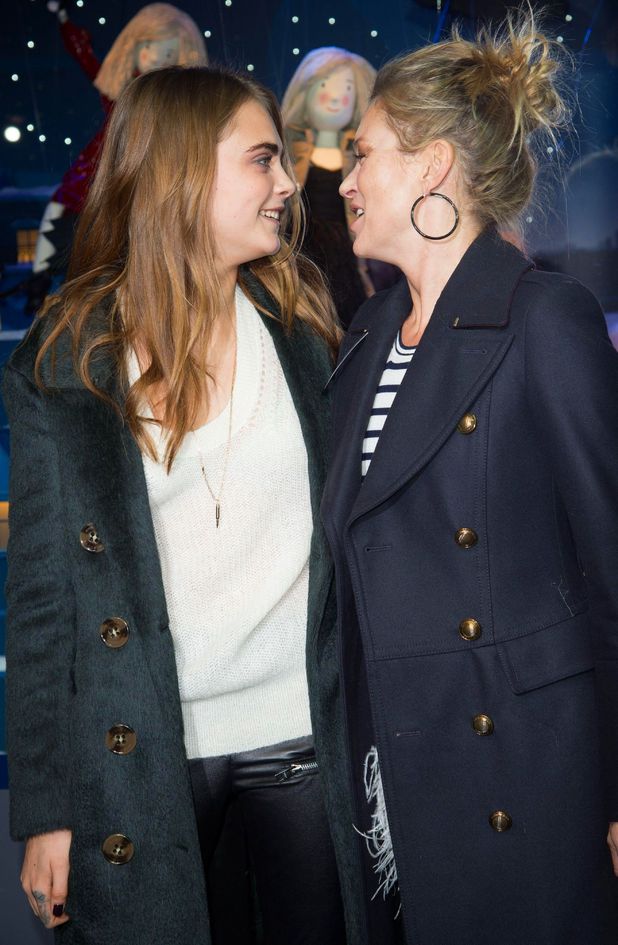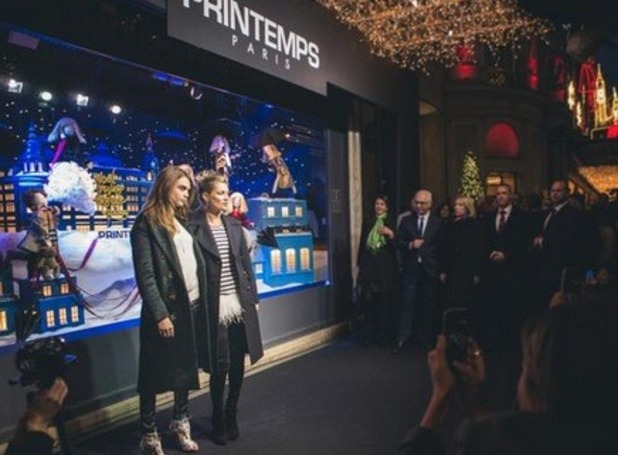 Cara has previously spoken of her admiration for Kate, and says the mother-of-one has taught her not to care what anyone else thinks.
Meanwhile Kate recently found a novel way of paying tribute to Cara, she dressed up as her for Halloween.
Cara was clearly thrilled by Kate's costume choice and shared a photo of her new BFF on Instagram and wrote: "Miss
Kate Moss
dressed as me!! Funniest thing I have ever seen #KateDelevingne".