At high school? At university? When you were married? Everybody loses their virginity at a different point in their life. Whether it was a magical, fireworks, amazing moment or a clumsy, ugh, not-that-great one, it's something most people will never forget.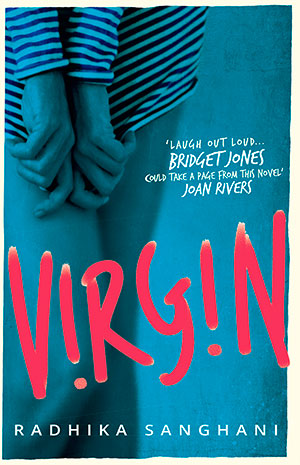 Virginity and the quest to lose it is the subject of Telegraph journalist
Radhika Sanghani
's eye-wateringly funny and very memorable debut book
Virgin
.
As Radhika tells us: "It's about a 21 year old girl trying to lose her virginity so she's eligible to get a chlamydia test and fit in. I think that pretty much sums it up. Along the way she has to battle her pubes, her insecurities and her family.
"I suppose I just wanted to write a book that was a lot more real than other women's fiction. I feel like so many books talk about boys' virginity, and how they want to lose it ASAP, but you don't really get that for girls.
"I have a few girl friends who lost their virginities in their twenties, and I felt like their stories just aren't represented anywhere. So, I wrote
Virgin
."
And you know any book that's been endorsed by the legendary late comedienne Joan Rivers has to be pretty amazing. Joan gave the novel a stellar review shortly before her death.
Radhika says: "It was amazing to get that quote from Joan!
"My American publishers sent her a copy and she just got back to us saying how much she loved it, which was so lovely to hear. It was just weeks before she passed away, which was really sad news."
The main character of the book is Ellie Kolstakis, a fairly normal girl who has made it to the age of 21 without having sex. It's not that she doesn't want to jump under the sheets or meet a great guy, it's more that she just hasn't yet. Which makes her think she's weird.
Her number one goal in life is to lose her V Plates. Then she won't have to keep fibbing during drunken games of 'I Have Never' at the student union.
"I think the idea that girls always want to wait for The One is kind of one-sided. Of course a lot of girls do want that, and that's great, but so many other girls don't feel that way at all. They don't need candles or mix tapes, and they're OK with that," says Radhika.
"I think a lot of young people do think that it's weird to be a virgin in your twenties, but that's only because of social and cultural pressures. It means a lot of girls probably do have sex earlier than they really wanted, just because there are all these pressures and sexual expectations."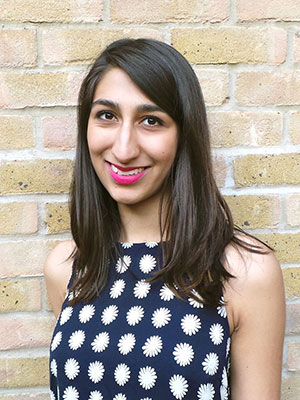 We're pretty sure every girl out there will find at least one situation Ellie describes as familiar. Whether it's that awkward encounter with a guy at a club and what to do when the lights come on, to personal grooming (expect graphic descriptions!), fights with a BFF or dealing with your parents.
Radhika says: "I think [this book] has just come at a time when young women really want to read more novels that are relevant to their lives, and actually sum up 20-something life.
"We're moving away from this chick lit world where the women are gorgeous and glossy, to more realistic representations that readers can actually relate to."
And Radhika used some of her own experiences to help shape her novel.
"Ellie and I both went to the same uni and did the same course but that's just because it meant less research for me. The drinking games, and party culture were obviously parts of the quintessential uni experience that I went through as well, and I really tried to make it as authentic as possible."
"A lot of the social situations and stereotypes were also things I saw at uni, so a lot of it is based on what I saw when I was there. "
Trust us, you'll be laughing out loud at various points during this book. And Radhika certainly isn't shy about penning rather graphic scenarios either. We shan't give too much away. But one in particular at the start of the book (featuring a boyfriend/girlfriend and parent walking in) made our eyes water… All we can say is ouch.
"That's actually an urban myth I heard a few years ago," says Radhika. "Apparently it happened to a friend of a friend of a friend of mine, but it was never verified. But I've heard it can scientifically happen!"
Ouch. Ouch. (Again.)
With all this girly, intimate content, you may think guys would want to steer clear of the book. But apparently that isn't the case!
Radhika tells us: "I've already had quite a few reviews from guys and the general reaction seems to be that they find it hilarious and slightly terrifying at the same time. They say they don't really want to know this much about girls - but then finish it anyway. I know of one guy who stole it from his girlfriend and read it in secret."
So, girls, if your book disappears you'll know where to look...
And it means it's good news for both girls AND guys that Radhika is currently putting the finishing touches to a sequel!
"I don't know if it would work as a huge series but I would definitely be up for writing more. I've almost finished the sequel now which is exciting."
Radhika tells us she's been penning her sequel around her busy career as a Telegraph journalist, where she specialises in writing about women and women's issues.
"I don't have a 'process' per se - I just have a very vague plan and then sit down and write!" she tells us. At the moment I work about 50 hour weeks, so I try and use my weekends to do my writing. The plan this year was to do 5,000 words every Sunday which kind of worked. Now I'm just editing."
We can't wait to read it!
Virgin by Radhika Sanghani is available now via Mills & Boon