Rihanna looks absolutely in-credible as the cover star of ELLE magazine's new December issue, smouldering in a gorgeous photoshoot and not holding back in the accompanying interview!
Remarkably, this is the 'We Found Love' singer's FOURTH time as an
ELLE
cover girl and fifth photoshoot for the magazine – not that we're surprised after seeing these beautiful new pictures!
A-mazing.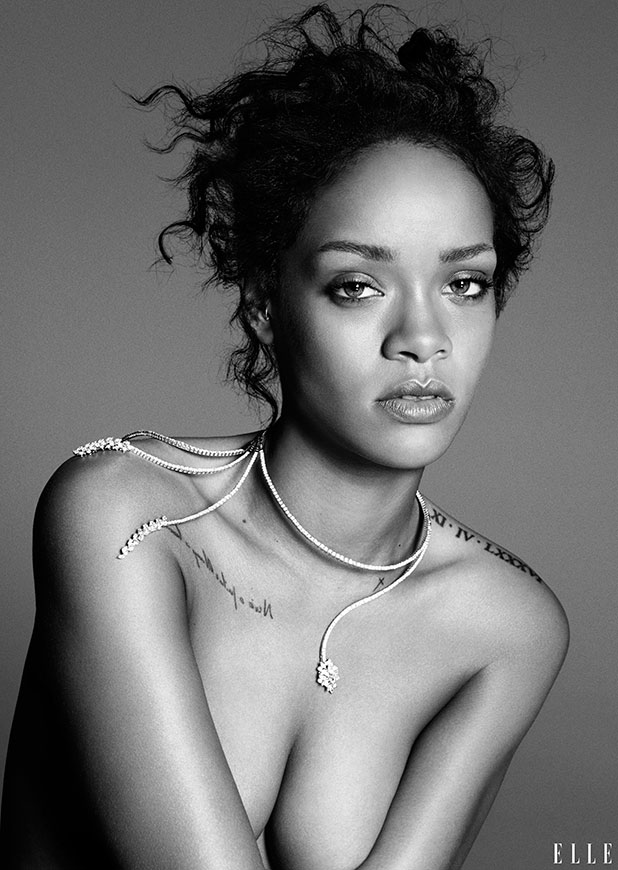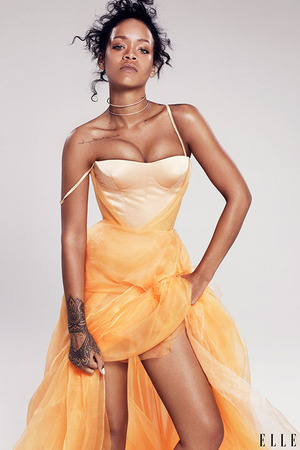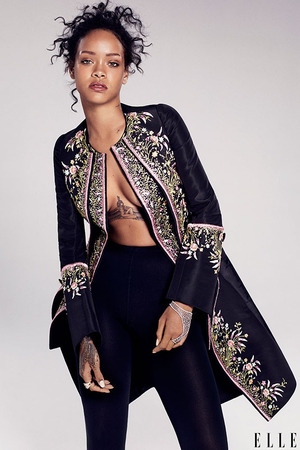 And, as you'd expect from a
Rihanna
interview, there are plenty of juicy and surprising nuggets in the accompanying interview, most interestingly that RiRi actually considers herself to be a pretty shy person. She tells the mag it's one of the biggest misconceptions about her.
But, this 'shy' girl isn't afraid to speak her mind.
Her preferred Christmas gift this year? "A bigged trimmed ****." Oh, Rihanna!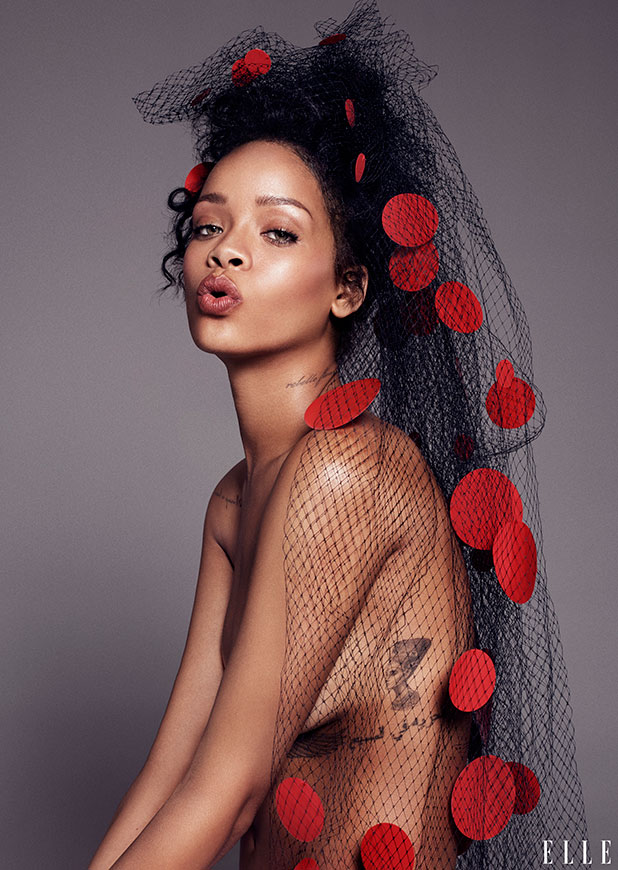 Other titbits from her Q&A include Rihanna's worst fear being childbirth, her dreams of being a wife if she wasn't a singer, and how she's actually a pretty awesome chef.
"I'm a fun cook! My speciality is seafood, but I also make the sickest mac 'n' cheese you will ever taste."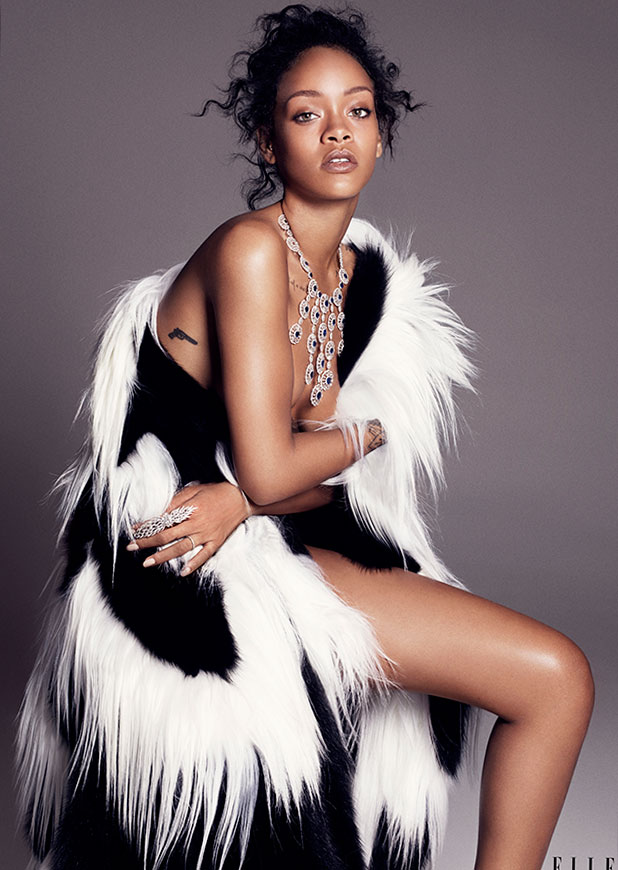 As for the party girl's top hangover tip? "Ice, Chinese food! And an upside-down trash can and towels, preferably next to the toilet."
Glamorous!
And although Rihanna is pretty much one of the most famous people on the planet, she still gets starstruck. Most recently by
Breaking Bad
actor Aaron Paul, who she met at the Spike Awards.
Rihanna's first cover for the iconic ELLE magazine was way back in June 2008 and, as editor Robbie Myers points out in the Editor's Letter, her continued success just proves how fascinated we all are by the Bajan beauty.
Robbie writes: "The beautiful Bajan with a catch in her voice that you cannot unhook from your brain; the sexually voracious and dominant libertine; an outspoken opponent of domestic violence; an unapologetic, defiant anti–role model; a fashion soothsayer—indeed, a fashion icon, according to the voters for this year's Council of Fashion Designers of America Fashion Icon Award; a musical force; a social media savant; and a single-word phenomenon who puts her desires, agenda, and failures out for all to see but couldn't care less about the heap of judgment that comes with that."
The full Rihanna feature can be found exclusively in ELLE's December issue, available digitally and on newsstands in select cities starting November 11, and nationwide on November 18.