The Only Way Is Essex's Elliott Wright has treated Chloe Sims to a birthday bouquet, present and - despite their blazing row on Sunday night - a kiss!
The former
TOWIE
couple were seen in the most recent episode coming to blows after meeting up to discuss their break-up, but it seems they just can't seem to walk away.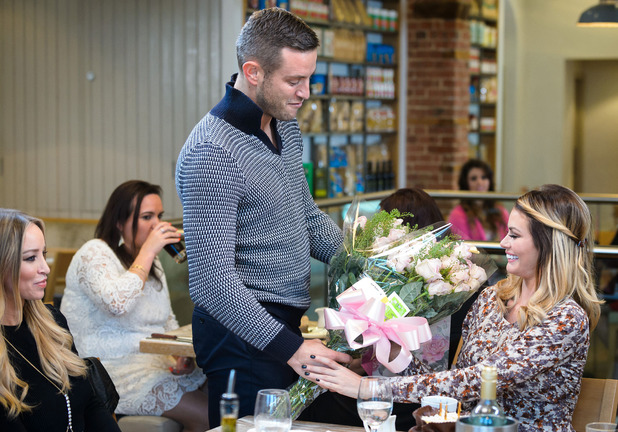 Chloe insisted to Elliott that she was done with their five-month relationship, however yesterday (3 November) he was spotted surprising Chloe during a birthday meal.
The star was celebrating her 32nd birthday with Lauren Pope - after rekindling their friendship - and Vas J Morgan, and Elliott paid her a visit.
In new sneak peek pictures taken during filming, Elliott can be seen presenting his former girlfriend with a bunch of pink roses and a little gift bag at Wildwood restaurant in Essex.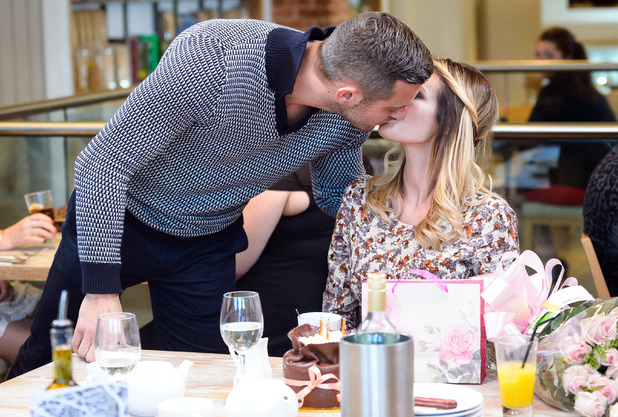 And from the smile on her face, Chloe seemed pretty happy to receive them!
This is definitely a stark turnaround from the scenes viewers saw on Sunday night, when Chloe and Elliott had a full blown row in the park.
The couple split after it was revealed a girl had slept in Elliott's bed following a night out, however he then insinuated that Chloe had something to hide following a recent holiday to Greece.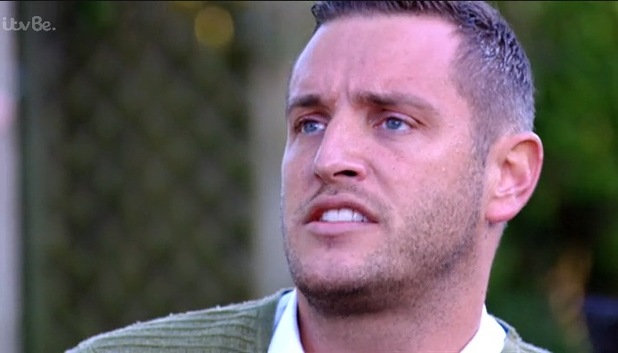 "You're very quick to blame everything on me. Why don't you take responsibility for Mykonos?" Elliott asked Chloe.
"What happened in Mykonos?!" she replied. Elliott then hit back: "You came out to Spain a week later to see me and had a guy texting your phone."
Getting serious, he then added: "I fell in love with you and thought at one point we were really happy. For whatever reasons, you don't want to be in a serious relationship with me.
"Rather than lose you as a friend, it might be easier if we just don't see each other as much."
Unimpressed, Chloe asked him: "Finished your little speech? If you hadn't have sat there and lied it might have been better. You're a liar.
"I'll tell you why I can't have a serious relationship with you, you sit there and make out everything is my fault."
Well, something has certainly changed since those scenes were filmed!
Are you enjoying series 13 of TOWIE? Answer in our poll!
YES - Can't get enough!
67.52%
NO - Bored already...
18.71%
CAN'T DECIDE - Will give it a bit longer
13.78%