Taylor Swift has insisted she is loving the single life and isn't looking for a boyfriend.
Opening up about life as a singleton to December's issue of
Cosmopolitan
, the 'Trouble' singer has insisted she isn't after someone to cosy up to this Christmas.
Enjoying her independence, Taylor has revealed she is very happy with her life in New York and it would take someone "really special" to sweep her off her feet. Aww!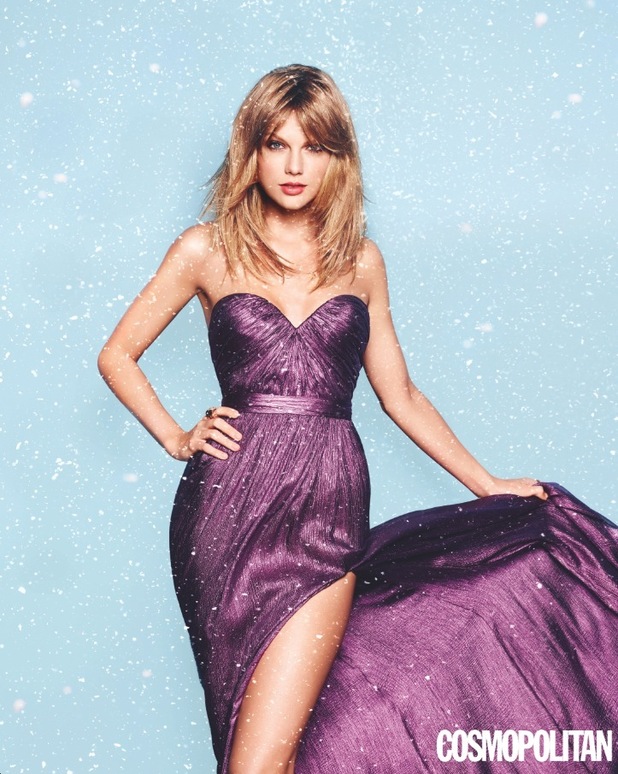 In a 'Taylor Takeover', the 24-year-old US star will be fronting 23 international editions of
Cosmo
and she looks in-cred-ible as she poses up a storm in a daring dress with a thigh-high split.
Who wouldn't want to sweep her off her feet when she's looking like that?!
Inside the mag, the starlet admits she's giving up on dating, but she is quite content with a life without romance.
Revealing it can be difficult for an A-lister to date, Taylor confesses: "It'd take someone really special for me to undergo the circumstances I have to go through to experience a date. I don't know how I would ever have another person in my world trying to have a relationship with me, or a family."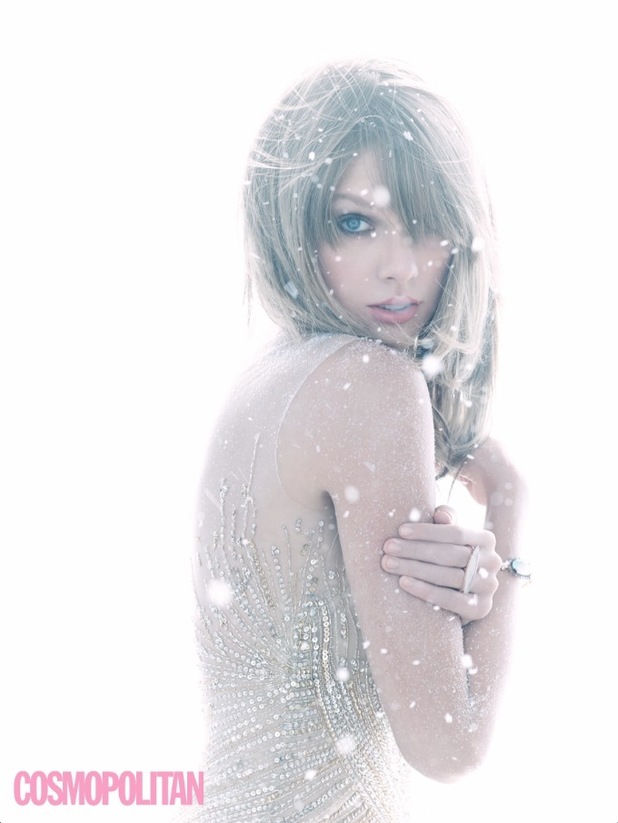 Insisting she hates being set up on dates by her pals, Taylor isn't on the hunt for a boyfriend any time soon.
She adds: "Life can be romantic without having a romance. People will say, let me set you up with someone, and I'm just sitting there saying, 'I'm not lonely and I'm not looking'.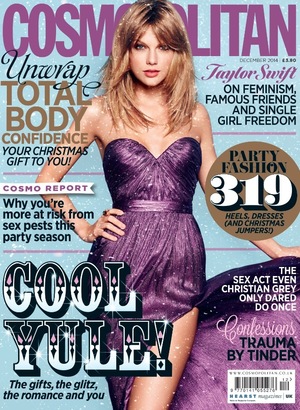 "Just because someone is cute and wants to date you, that's not a reason to sacrifice your independence."
Happy to "go it alone" for now, Taylor has recently set up home in the Big Apple. Admitting she never thought she could cope with city life, the pretty blonde took the challenge to uproot and she has been loving every minute in New York since.
She says: "Moving to New York is the best thing I've ever done... I woke up one day about a year ago and it was all I could think about.
"I needed a new challenge and there's no bigger challenge than uprooting your life."
The full interview appears in the December issue of Cosmopolitan, on sale 4 November. Also available in digital edition on Apple Newsstand. For further content, please go to the Cosmopolitan website here

Watch Taylor in her video for 'Shake It Off' here: