Rochelle and Marvin Humes seem like the perfect pair, but if they ever were to argue, Rochelle has insisted she will always come out on top!
Earlier today,
Rochelle and Marvin cosied up for one of their trademark pre-show selfies
as they prepared to present today's Halloween showing of
This Morning
.
Known for her tendency to over-share on the ITV1 show when it comes to her husband, Rochelle has admitted her spills hadn't yet caused a domestic between the pair. But if they do, she's not worried.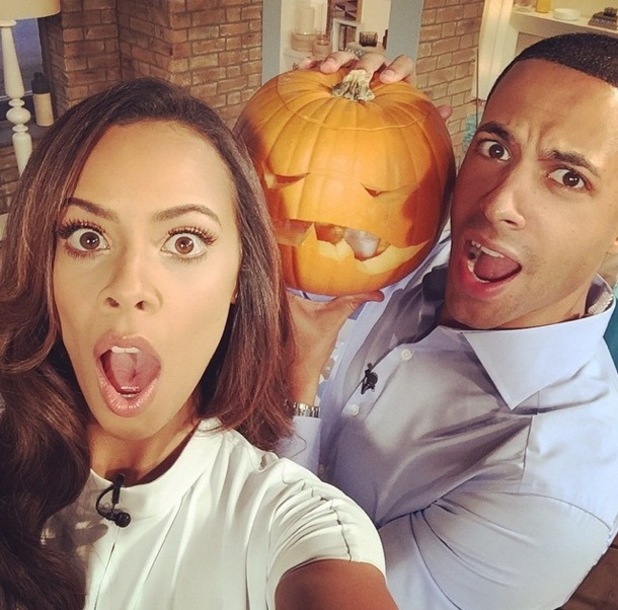 "I always win – that's never my issue," Rochelle told
The Mirror
. "I always have the last word. Happy wife, happy life!"
Admitting she finds it difficult to hold back while on air, Rochelle doesn't think twice when it comes to embarrassing her husband on TV.
From his dress sense to his proposal and their bedroom antics, Rochelle has shared many-a-story Marvin probably wouldn't have wanted the entire nation to hear.
But rather than keep it all to herself, Rochelle said: "If something's on my mind, I'll say it. Sometimes I think, 'I better not embarrass him with this'. But I just end up saying it anyway."
Oh, Roch!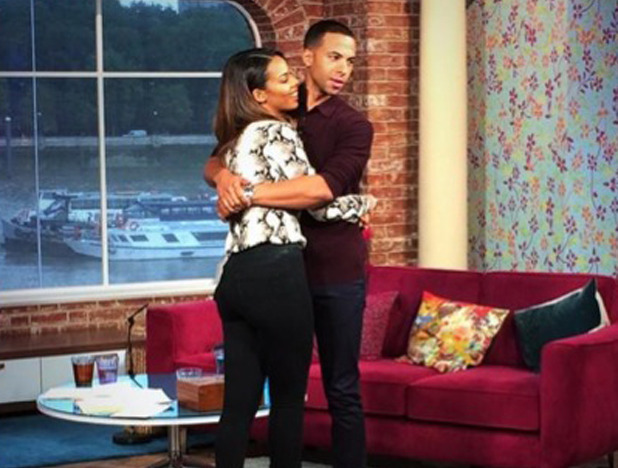 Luckily for the 25-year-old, it seems her revealing comments haven't yet pushed Marvin's buttons as the couple are yet to have a row live on-air.
Vowing to leave everything in the studio once filming is up, Rochelle said she and Marvin aren't the type to hold a grudge. Bu, if they ever were to have an onscreen domestic, she is fully prepared...
"I'll just have to say what I think," she insisted.
We have no doubt she will!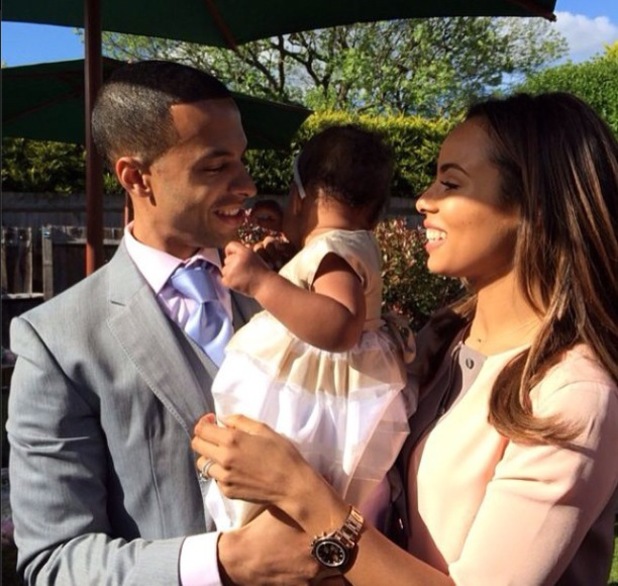 Singer
Rochelle and Marvin are doting parents to their gorgeous one-year-old daughter Alaia-Mai
and, along with opening up on her onscreen relationship with her husband, the Saturdays star lso revealed her baby girl has a celebrity stylist...
One Direction's very own Niall Horan!
The mum-of-one revealed Niall has been working on Alaia's designer wardrobe and treated the tot to a Burberry Mac costing £170.
Confessing her daughter has a better wardrobe than she does (although, we find that hard to believe!), Rochelle said, along with all the cute dresses she buys for Alaia, Niall has been giving her baby a taste of the high-life.
But with mum-mode kicking in, Rochelle made sure Alaia made the most of her stylish outerwear...
"I'm such a mum, I swapped it for a bigger size so she could grow into it," Rochelle admitted.
Reveal is now on Google Plus! Join us here for the latest pictures, fashion and celebrity news!