New dad Ashton Kutcher has admitted he has been turning to Google for parenting tips on how to look after his baby daughter, Wyatt Isabelle Kutcher.
Earlier this month,
Ashton and his fiancée Mila Kunis welcomed their first child together
, and now the
Two And A Half Men
star has been banking on the search engine to help him through his first few months of parenting!
Appearing on American chat show,
The Talk
, Ashton admitted he knows how to deal with girls thanks to parenting his ex-partner Demi Moore's teenage children. But, when it comes to handling a newborn, he was pretty much clueless.
"I'd been a parent to teenage girls before in my life," Ashton explained. "So I have experience with girls from ages seven to like 25. But infants, that's a whole new thing... we studied!"
But when asked how he studied exactly, Ashton replied: "It's all on Google!
"Everyone says when you have a new child that they don't come with an owner's manual, but that's not true… Google is an owner's manual. It has everything on there."
Well, we guess it saves time trawling through the parenting section at the library!
Opening up about how he is finding fatherhood, Ashton said he loves being a dad because he feels like a real-life hero.
"I have a hero complex," he told the panel. "I'm somebody's hero now! It fills every bit of your ego when the kid starts to cry and you're like, 'I got this.'"
The 36-year-old actor revealed he and Mila decided very early on that they wanted to be hands-on parents who won't be relying on the help of a nanny.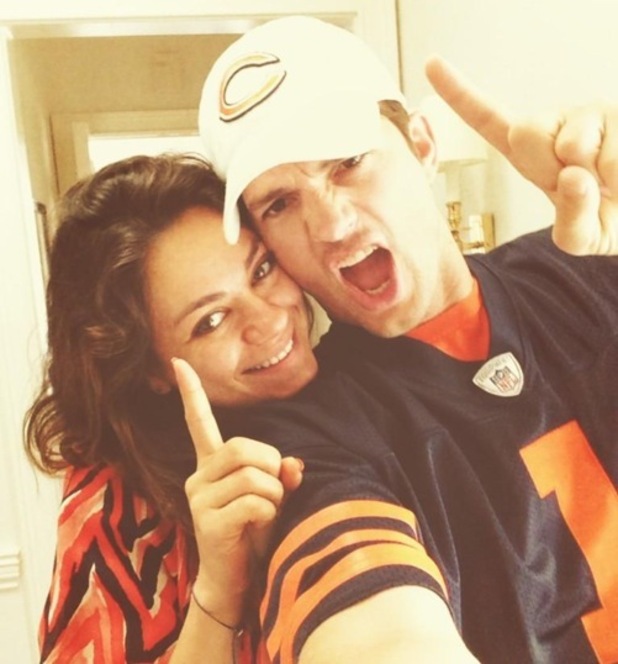 Days after the birth of their daughter,
Mila and Ashton announced they had named their baby girl Wyatt Isabelle
.
Speaking on
The Conan O'Brien Show
earlier this week,
Ashton explained how he and Mila came up with unusual name choice
.
Revealing Wyatt's moniker was masterminded by himself, Ashton told Conan he came up with the idea while playing a game.
He said: "I just started listing off anything and everything that I saw. I was like 'sign, truck, wall, door... Then I said, 'All right I've got a really dumb idea - what about Wyatt?'"
Settling on Wyatt, the couple then chose Isabelle for their daughter's second name as a tribute to Mila's grandparents.
Reveal is now on Google Plus! Join us here for the latest pictures, fashion and celebrity news!