TOWIE lovebirds James 'Diags' Bennewith and Fran Parman came to blows last night, after Fran discovered James had naked pictures of another girl on his phone.
For the best part of their relationship, things for Fran and Diags have been plain sailing, but during yesterday's episode of the show, the couple's romance hit a rocky patch.
After
Fran found the saucy pictures on Diag's phone
, it wasn't long before she confronted her boyfriend and, unsurprisingly, things got very heated between the pair!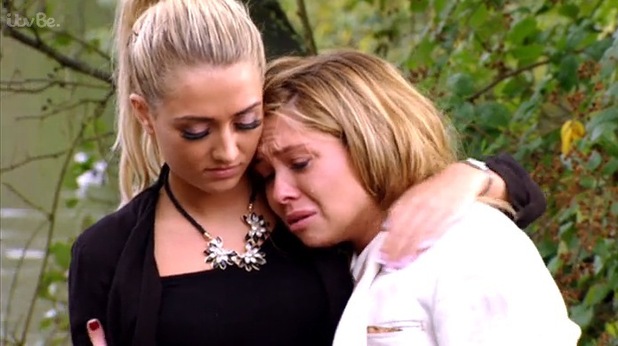 Taking to Twitter after the show aired, Fran did however reassure fans that she still "loves my James".
She said: "What can I say, I'm cold-hearted from people I trusted and loved in my life and they broke me. I have trust issues, but I love my @JamesBennewith.
"And it's issues I know I need to deal with thank you for all your lovely comments though night night sweet dreams xxxxx."
News of Diags' naughty pictures came while Fran was out with her girlfriends on a dog walk.
Revealing what she had discovered and understandably upset, Fran said: "I trusted him so much and it's so hard for me to trust someone like that, I've never been through his phone before.
"That picture just popped up and I was like, 'What the f***?' What do I do? I don't know what to do anymore."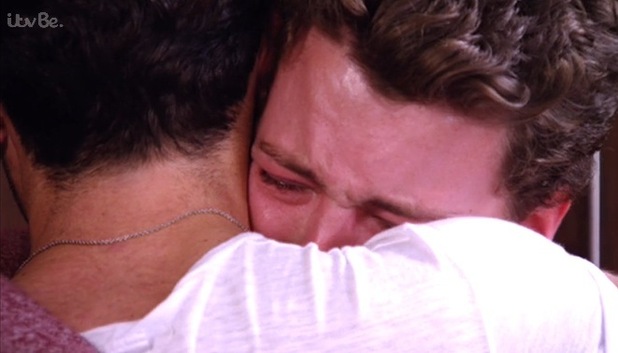 Meanwhile, Diags was seen being comforted by his pal Tom Pearce after filling him in on his recent relationship drama.
"Fran's found three pictures of a girl in her underwear on my phone," Diags explained. "It was ages ago. Last week when I gave her my phone, I totally forgot about it. I can understand why she's angry, I would be. But I'd never cheat on her."
Telling Tom Fran has said she never wants to be with him again, Diags broke down in tears as he insisted he hasn't done anything wrong.
Hugging his friend, Tom told Diags he believes Fran has trust issues which "isn't" healthy for their relationship.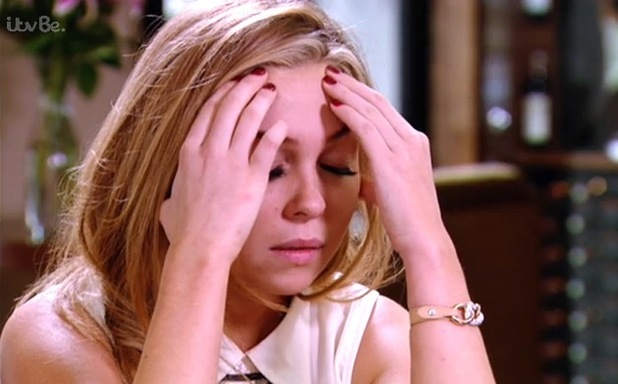 Later on in the episode, Fran and Diags came face-to-face as they tried to talk through their problems.
Attempting to explain the pictures, Diags told Fran they were from over two years ago, before he had even met her. The reality star claimed he didn't realise the pictures were still on his phone, otherwise he would have deleted them.
Feeling frustrated, Diags said: "You have trust issues. I understand your last boyfriend put you through s***, cheated on you and put you down so you don't trust anyone, but I haven't done anything to break that trust."
To which Fran replied: "But, when I see pictures of someone you had been seeing before, I feel physically sick."
Despite Diags apologising, the pair struggled to sort out their differences and it wasn't long before Fran stormed out, leaving her boyfriend sat on his own.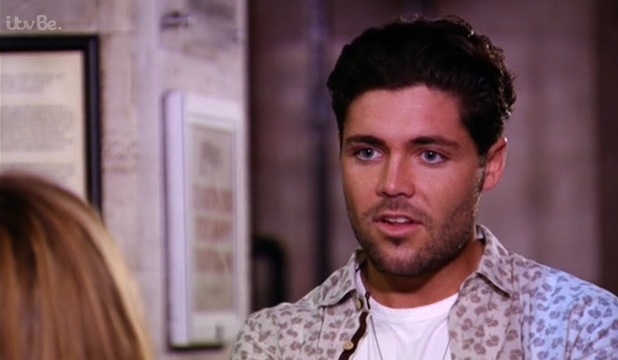 Following her clash with Diags, Fran then bumped into Tom and he was quick to tell her that - in his opinion - she had dealt with the picture incident in completely the wrong way.
He told her: "The way you've been treating [Diags] the last few days, I wouldn't treat my worst enemy like that. He was so upset.
"You handled it all wrong. You need to speak to him like an adult, rather than going nuts. The way you treated him was out of order, you know he is not like that.
"That's what you get with James, the insecurity. He's not a cheater, he would never upset you."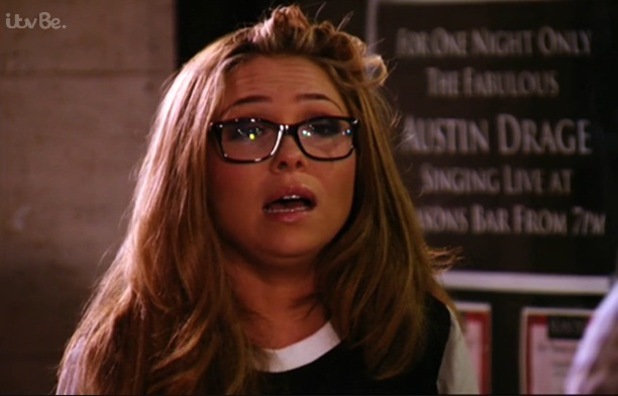 And it seems Tom's words have hit home, given Fran's tweet last night.
Fingers crossed they can patch things up!
TOWIE continues Sunday 2 November at 10pm on ITVBe
.
Are you enjoying series 13 of TOWIE? Answer in our poll!
YES - Can't get enough!
67.51%
NO - Bored already...
18.71%
CAN'T DECIDE - Will give it a bit longer
13.78%
Reveal is now on Google Plus! Join us here for the latest pictures, fashion and celebrity news!