Ashton Kutcher has revealed he is the mastermind behind his newborn daughter's name, Wyatt Isabelle Kutcher.
Hollywood actor
Ashton and his fiancée Mila Kunis welcomed their first child together
on Wednesday 1 October.
Shortly after their daughter's birth,
Ashton revealed they had decided to name their little girl Wyatt
. But how exactly did he come up with the moniker?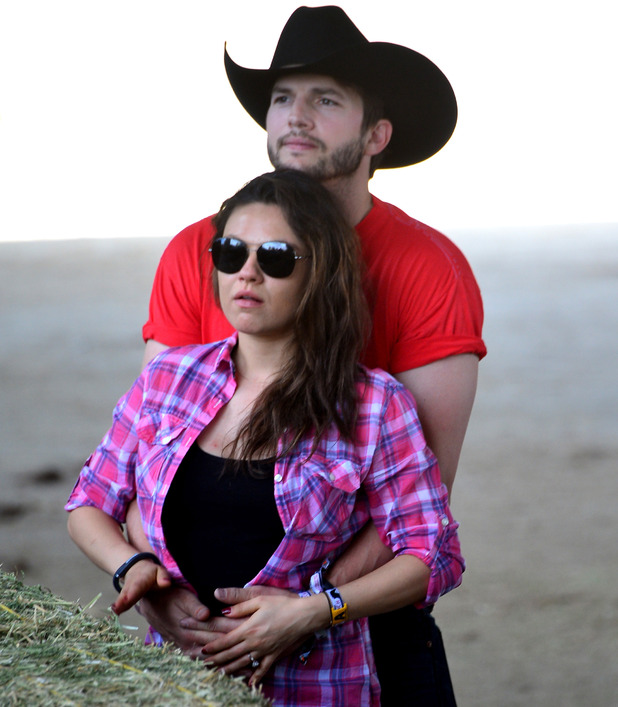 Speaking on America's
Conan O'Brien Show
yesterday (28 October), Ashton revealed he stumbled across baby Wyatt's name ahead of a basketball game.
Originally the
Two And A Half Men
star and Mila had already chosen a name for their first child, before Mila was even expecting in fact. But, after the
Friends With Benefits
star announced her pregnancy, she decided the original name choice had to go.
"One night Mila was just like, 'This is not the name'. I had to get the creative juices going," Ashton explained. "We were going to a Lakers game and I've got name Tourette's.
"I just started listing off anything and everything that I saw. I was like. 'sign, truck, wall, door...'
"Then I was like, 'All right I've got a really dumb idea - what about Wyatt?' [Mila] said, 'That's it'. I was like, 'Really? I did it?' and she said, 'Yeah, that's it!'"
After deciding on Wyatt for their daughter's first name, Ashton then revealed they picked Isabelle for her second as a tribute to Mila's grandparent.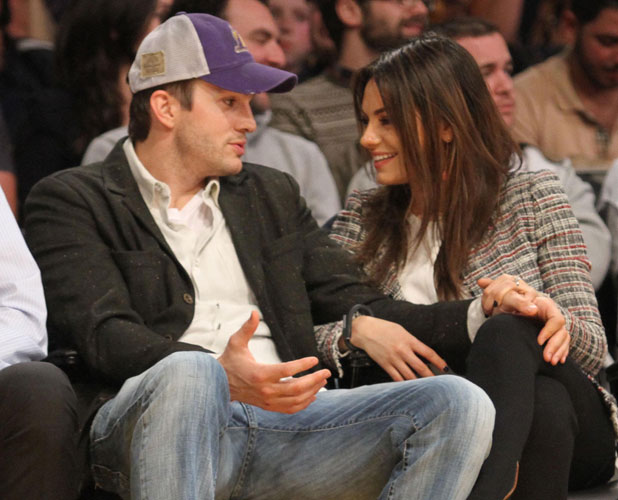 Meanwhile, shortly after the couple announced Wyatt had been born, Ashton tricked fans by posting multiple baby pictures to his
aplus website
, asking them to guess which one was his and Mila's daughter.
Clearly wanting to respect his baby girl's privacy, the doting dad is doing everything he can to protect his new arrival.
So much so, that Ashton revealed he has already reserved Wyatt's social media handles! While some may think it's far too early for that, the 36-year-old explained he had his reasons.
He told Conan: "We immediately went home and we reserved all the domain names. We got the Twitter handle, the Instagram - everything that you could possibly [have]...
"I don't want a porn site with my daughter's name! It's unacceptable to me and it's not gonna happen!"
Well, we guess you can never be too prepared!
Reveal is now on Google Plus! Join us here for the latest pictures, fashion and celebrity news!