Big Reunion star Adam Rickitt has recreated his naked box scene from his 'Breathe Again' video - with the help of a giant Coca Cola fridge.
Adam is currently on tour with his band 5th Story and their
Big Reunion
co-stars and, last night, it was all high jinx backstage in Leeds!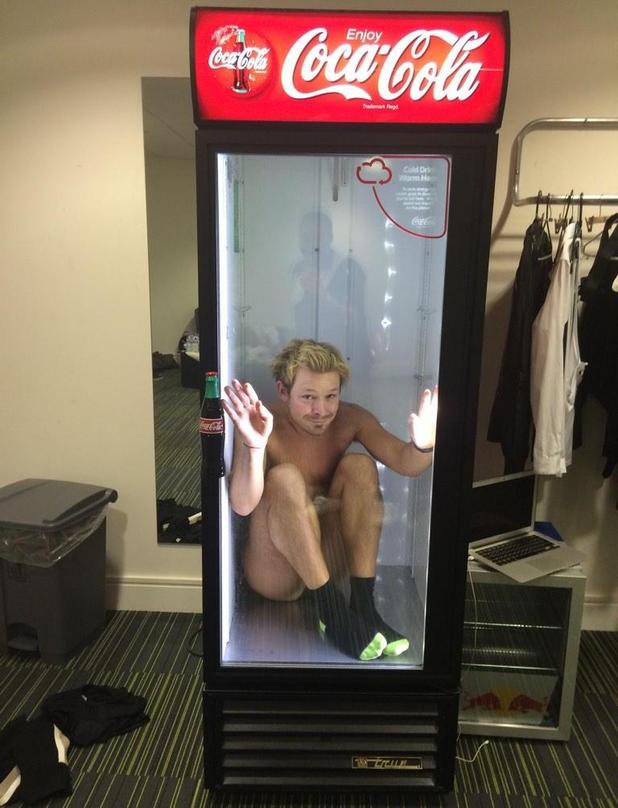 Back in 1999, Adam famously featured naked in a glass box for his debut music video, so the band encouraged him to get his kit off and re-inact the scene.
Stripping down to just a pair of socks(!), Adam seemed more than happy to oblige before climbing in the empty - and switched off - refrigerator. (Don't try this at home, kids)
Capturing the moment on camera, bandmate Dane Bowers tweeted: "We said we would get him naked in a box at some point! Not a lot of budget on this tour! @WeAre5thStory @adamrickitt."
We wonder what Adam's
Good Morning Britain
fiancée Katie Fawcett made of their antics?!
Before heading off on tour with the
Big Reunion
boy bands,
Adam admitted they were treating the trip as one big stag do
ahead of his forthcoming wedding with news correspondent Katie.
Speaking on
Lorraine
, he added: "Sorry now for me being drunk for two weeks!"
Watch Adam's 'Breathe Again' video here: