Robbie Williams and his wife Ayda have become parents for the second time - and they kept fans updated along the way!
Take That star Robbie and actress Ayda welcomed a baby boy yesterday (27 October) and announced their happy news in a cute YouTube video.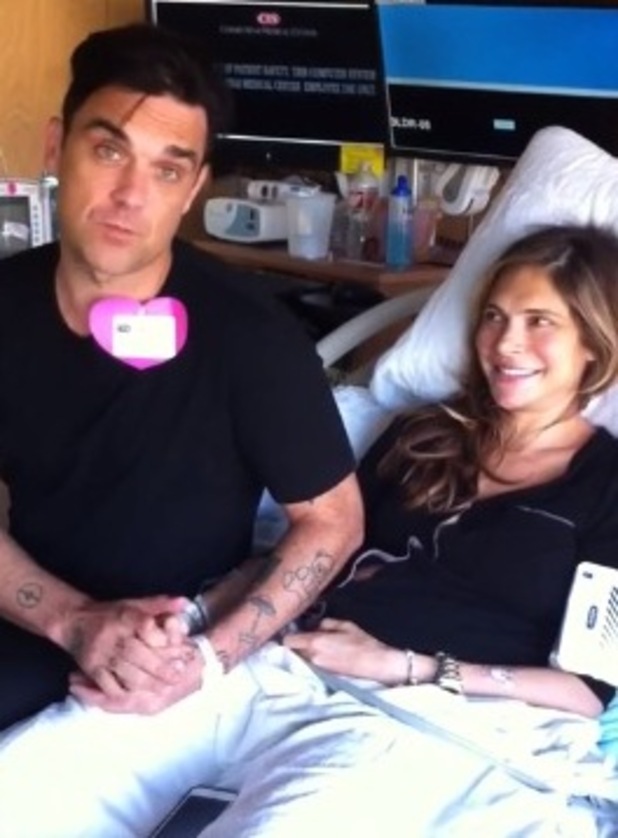 In the clip, Robbie describes the moment his 8lbs 2oz son was born as "emotional" and says that American wife Ayda was "astonishing".
"The universe just presented itself to us again," he added. "It's been a vey emotional and amazing few hours."
But that's not all. Throughout Ayda's labour, the couple had kept fans amused by posting a series of funny videos and photos online.
In one Instagram snap, Ayda's legs can be seen in the hospital room and she is wearing a very sparkly Louboutin heels!
Robbie quipped: "When Ayda goes into labour she comes correct."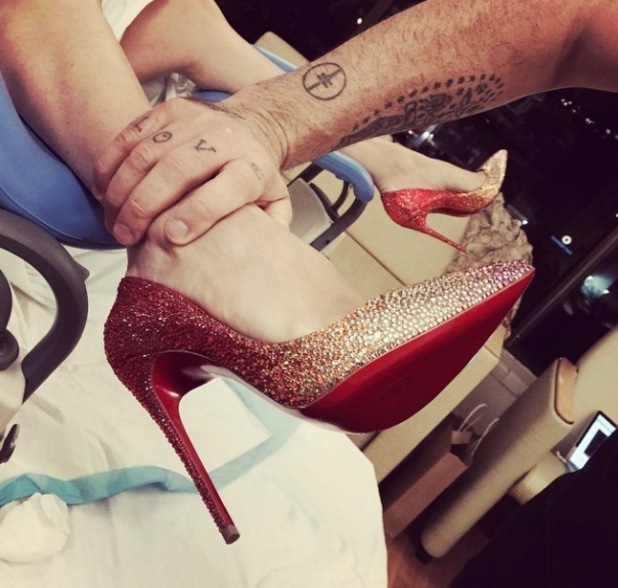 In another, the pair can be seen pretending to sleep while wearing eye masks.
The Stoke-born singer also shared
a YouTube video
of himself and Ayda dancing and told fans in another clip: "It's quarter past seven, we've been here since 10pm last night and I know you're really concerned and worried and thinking about what's going on. I need you to know I'm doing great."
Robbie and Ayda, who married in 2010, are already parents to two-year-old daughter Teddy.
The couple have not yet decided on a name for their son, however we are sure fans will be first to know when they've picked one!
Congratulations, guys!
Watch Robbie and Ayda's cute birth announcement video here: