X Factor finalists Only The Young have already met their fair share of celebrities - and one person who left the group "super starstruck" was Miley Cyrus!
Since making it through to the live shows,
Only The Young
have been pulling out all the stops and Charlie, 17, Parisa, 20, Mikey, 19, and Betsy, 18,
are hoping they are adding a new twist to the show
.
So far, their game plan seems to be working!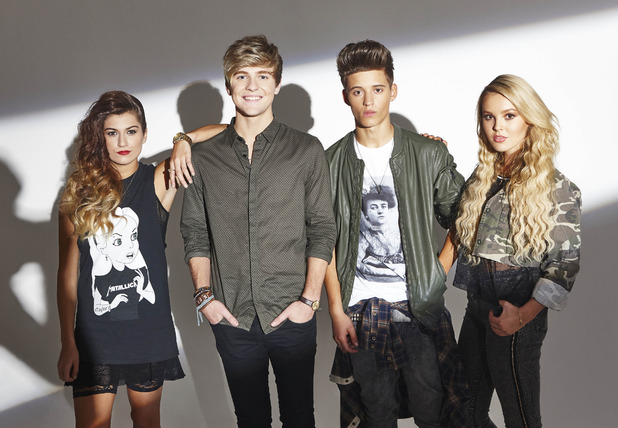 Reveal
caught up with the group to find out what it's like living with their fellow finalists, how they're finding life in the limelight and what they really think of mentor Louis Walsh!
MikeyHow is living in the X Factor house? You've said before it's a cross between Glee and boarding school...
"It's so much fun! We're always singing and messing around. It was a little daunting at first, but now it's literally like living in a massive house with a bunch of mates. It's hard to get a proper night's sleep sometimes, though!"
Who's the most annoying contestant to live with?
"Oh I couldn't possibly tell you that..."
No fair! Ok, who's the most mischievous then?
"Probably us! We love playing pranks each other."
BetsyAlong with a swanky house and a famous mentor, you also get your own stylist now. The judges are always talking about the whole 'X Factor' package, do you think styling is important?
"Totally! For us it's so important to stay current and on-trend with our look."
What wouldn't you be caught dead wearing on stage?
"Definitely Crocs!"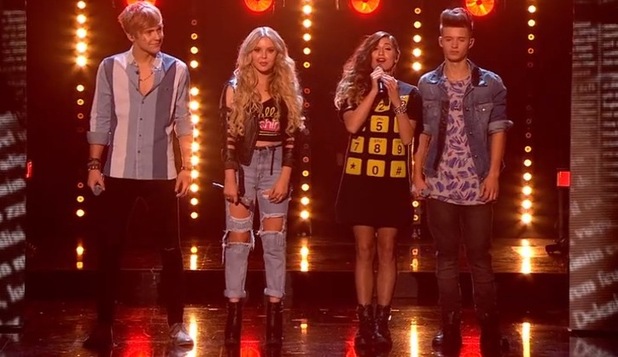 CharlieSo come on then, what's it really like working with Louis Walsh?
"Louis is absolutely amazing, he's a really genuine person and he makes us all laugh. He's wicked."
If you didn't have Louis and had to pick another mentor from the remaining judges, who would you go for?
"This year the panel is so strong, we'd be chuffed to have any of the judges! Having Simon would be awesome though, just because he's the big boss!"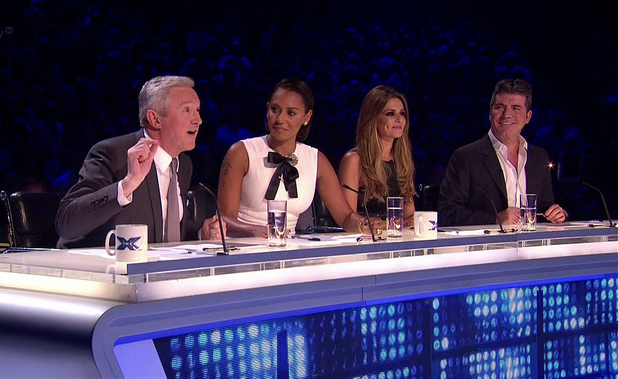 ParisaMel B said her daughter is a massive fan of yours, was that nice to hear?
"That was amazing. To know we've got her daughter's support means a lot, as it means we're connecting with people that we haven't met, which is great."
Have any other famous faces shown their support for Only The Young?
"We've had some lovely tweets from the Union J boys and Jamal Edwards. He's so cool - we were chuffed to see he liked what we were doing!"
You must have met your fair share of celebrities now, who has been your favourite?
"Miley Cyrus that was pretty surreal. You can't imagine you'd ever see her in the flesh, but when we did, we were all superstar struck!"
Is it weird that you now get recognised in public?
"It is a little bit strange but we love meeting people and seeing our fans. People have been so lovely, it's amazing."
Only The Young are ambassadors of National Citizen Service (NCS), a once-in-a-lifetime opportunity for all 16 & 17 year olds in England, Wales and Northern Ireland. For more information visit www.ncsyes.co.uk.
Reveal is now on Google Plus! Join us here for the latest pictures, fashion and celebrity news!
Watch Only The Young's performance of 'Come On Eileen' here: