TOWIE's Chloe Sims talks us through her favourite beauty buys, her secret celebrity crush and her favourite moment on the hit Essex-based reality show!
Check out our Q&A with the reality star...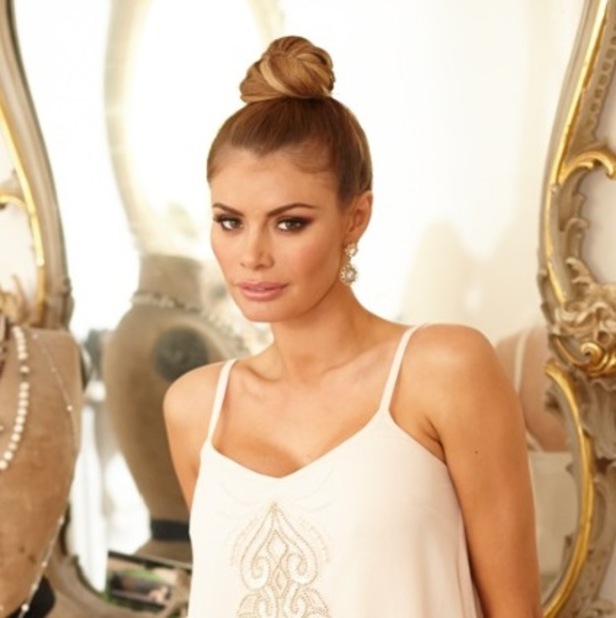 What's been you most embarrassing moment?
I embarrass myself all the time. Before my boob job, I wore chicken fillets in my bra to a boxing dinner and dance show. I was one of the first people to get up on the dance floor and my fillet fell out as I was dancing! There were a couple of hundred other people there too - cringe!
Favourite beauty bargain?
E45 dermatological cream. I use it on my face as a mosturiser every day. Someone told me the ingredients are similar to those in the designer, top brand cosmetics. It hasn't got any perfume in it at all and it's really cheap.
Have you got any phobias?
Loads. I'm scared of everything. I don't like deep water and the thought of going on a cruise ship terrifies me. I hate insects - spiders, bugs, everything. I get a bit claustrophobic as well, and I don't like flying much.
Secret celebrity crush?
I think Danny O'Donoghue from the Script is really hot! I also like Russell Brand. He wouldn't be my normal type with all that hair and skinny jeans, but he's hilarious! As long as someone's funny, I'd like them.
Who's your ideal type of man?
I like a gentleman who's funny and confident, and I like strong minded men who are a little bit old fashioned, but not too much.
What makes you angry?
Disloyal people.
What's your worse fashion faux pas?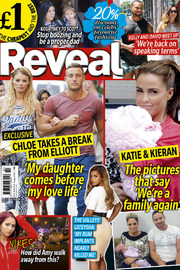 Everything I wore during the whole first year on
TOWIE
! Once I performed as Barbie Girl with James 'Diags' Bennewith. I had a Barbie outfit made and got my make-up done like a doll, but those bloody pictures have haunted me ever since! But that wasn't my real choice of clothing - I made a lot of faux pas but that's not a real outfit!
What's your favourite TOWIE moment?
I loved my 30th birthday. I had a wedding birthday party with a horse and carriage and my cousin Joey Essex did a speech as best man. I'll never forget that day. More recently, Leah Wright's wedding was a beautiful day, and Elliot played a song and we had a first dance. He'd been winding me up for ages saying he wouldn't do a slow dance with me! I was literally so shocked that he did it. I think that was my most romantic moment on
TOWIE
.
READ THE FULL ARTICLE IN THIS WEEK'S REVEAL MAGAZINE!
Reveal is now on Google Plus! Join us here for the latest pictures, fashion and celebrity news!
Are you enjoying series 13 of TOWIE? Answer in our poll!
YES - Can't get enough!
67.53%
NO - Bored already...
18.70%
CAN'T DECIDE - Will give it a bit longer
13.77%