TOWIE's Chloe Sims has hit out once more at Jessica Wright following their ongoing feud over cousin Elliott Wright.
Chloe is annoyed with Jessica for saying her estranged boyfriend Elliott - Jess's cousin - shouldn't be getting involved in her row with Ferne McCann, as she believes the situation would be the same if the tables were turned.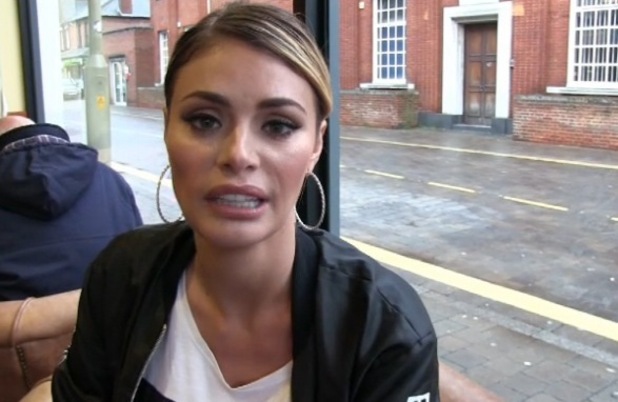 In a new video, which has emerged following last night's episode of
TOWIE
, Chloe said Jessica's own boyfriend Ricky Rayment would be first to wade in if Ferne was having a pop at her.
In the clip, which has been
posted on the official TOWIE website
, Chloe says: "It p*sses me off saying [Elliott] shouldn't get involved.
"We all know full well that if this was Jess's situation and Ferne was slagging her off at every opportunity, Ricky would get involved.
"He would go mental if someone said something about Jess.
"It's easy for everyone else to say, yeah don't get involved, but until you're in that situation you can't say that. I don't know anybody whose family or boyfriend wouldn't stick up for their own."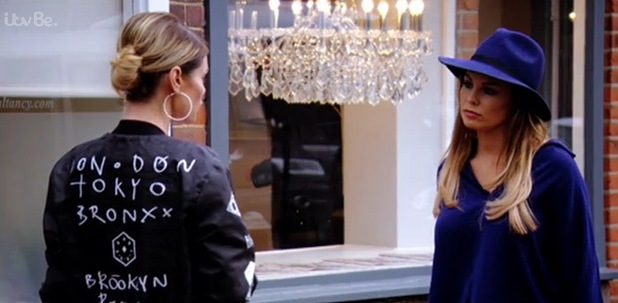 The female
co-stars fell out last week after Chloe branded Jess "disloyal"
for questioning why Elliott was getting involved in her feud with Ferne McCann.
In last night's
TOWIE
episode the girls came face-to-face following their Twitter spat, and the atmosphere was seriously frosty.
Chloe, who is now on a break with Elliott, told Jess: "[Elliott and I] have been going through a really hard time so what we don't need is other people getting involved.
"You listen to Ferne's side of the story all the time, you don't socialise with me, you don't make any effort with me. I don't want to keep digging, but I find it really weird how you can be friends with somebody who hates your cousin."
Jessica then replied: "If crunch came to crunch, Chlo, do you think I'd stand by Ferne and not be on Elliott's side? Why would I get involved in him and Ferne? I thought he was the one digging her out more to be fair."
But, still insisting Jess should have Elliott's back and not Ferne's, Chloe said: "If it was my cousin, I wouldn't care. I'd go to the death for my family."
It seems like this feud is far from over!
TOWIE continues this Wednesday 22 October at 10pm on ITVBe.
Are you enjoying series 13 of TOWIE? Answer in our poll!
YES - Can't get enough!
67.51%
NO - Bored already...
18.71%
CAN'T DECIDE - Will give it a bit longer
13.78%
Reveal is now on Google Plus! Join us here for the latest pictures, fashion and celebrity news!