The X Factor's Stephanie Nala has hit back at claims that she was a bully at school, insisting she was "never intimidating" to fellow pupils.
Stephanie, who is set to perform live for the second time tomorrow night, has even received death threats following reports that she picked on two classmates and "threw stones" at them during her teenage years.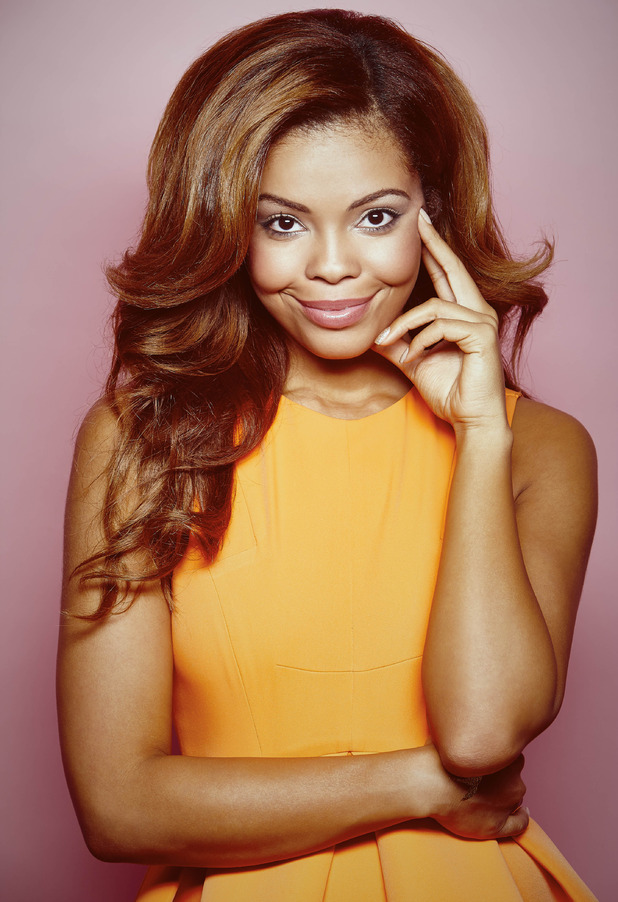 Speaking in a radio interview, Stephanie said she is now too scared to return to her home in Hertfordshire, adding that her parents and former headteacher are upset by the allegations.
Stephanie told her local station
BOB FM
: "I got to go home and see my mum and dad yesterday, but I was scared I to go, as I've had threats from people saying they are going to do stuff to my family and to me.
"I don't want to go back to where I live and that is not a nice feeling."
Earlier this week, two women spoke out to a tabloid newspaper and claimed Stephanie had badly bullied them both at school. One said the singer would call her "fat", while the other alleges Stephanie would yell "lesbian" and "throw stones" at her.
When asked about the claims, Stephanie told breakfast presenters Graham Mack and Amy Stevenson that she had never even heard of one of the women.
"Oh my goodness," she said. "Wow, this is all news for me. People like to just jump on the bandwagon and attack someone and be spiteful.
"I left school six years ago and was never once a bully or intimidating.
"I'll put my hands up and say I wasn't the best student, but when it came to years 10 and 11, I settled down and got my grades.
"When you're at school you do have arguments with people, but I wasn't in any way intimidating."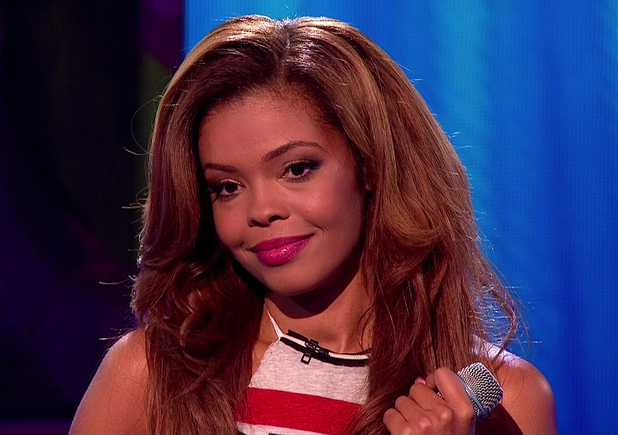 Stephanie continued: "When people in the [
X Factor
] house saw it, they were so shocked.
"They see me as one of the weak people in the house and most fragile. I haven't got the biggest personality. I try to keep myself to myself.
"Even my old headteacher has contacted me and said she is more than happy to say what I was like at school.
"My mum and dad are very hurt and so is the headteacher. They wouldn't allow someone to throw stones. I wasn't excluded, I was good. I wasn't a problem."
Since the bullying allegations were made, Stephanie has received a string of upsetting tweets and admits she is finding them hard to deal with.
"I've had several death threats," Stephanie said. "Obviously people are open to their opinion and they're allowed to have it, but [death threats] are definitely hard to hear.
"It definitely does get to me. I'm just a normal girl. For anyone, even with a 9 to 5 job, seeing that people are wishing you to die is quite hard to deal with."
The hopeful added: "When you're in the public eye, people always want to bring you down.
"Judge me from what you see of me and know of me, not from what one person has said."
Listen to the full interview on BOB FM here.