Sam Bailey and her powerful vocals stole the X Factor crown last year, but, if she had to do it all over again, Sam doesn't think she would win...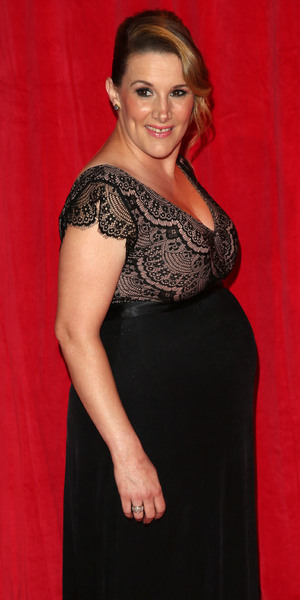 Not so sure music mogul Simon Cowell would have taken her as far as Sharon Osbourne did, Sam believes that last series was her time to take the
X Factor
title and, luckily for her, she did just that.
Now a singing sensation, Sam - a former prison guard - is living the high life, but it seems her vocals aren't her only talent...
Not just a singer, Sam is a hands-on mum to her three children Tommy, Brooke and
newborn daughter Miley
, as well as being a budding footballer. Who knew?!
Reveal
caught up with Sam to hear all about her hidden talents, how she's finding having a newborn on her hands again and what exactly she thinks of
The X Factor
this series.
Congratulations on becoming a mummy again! How is it all going?
"It's going really well. It's not as hard as I thought it would be, but I think that's because I've got an easy baby."
Well, you must be a pro now - you already had two before!
"True... This is why women have got wide-bearing hips... so we can have babies on both hips!"
Are you enjoying having a newborn in the house again?
"It's kind of surreal, this time round I haven't had much time to even think about being pregnant... I look at her and I think to myself, 'Oh my God, I've got three kids'. It's absolutely weird to me, but in a good way!"
Aww! What made you chose the name Miley?
"I don't really know how Miley came about, I really don't. I was in the car and chatting to my other half and I came up with a name and it kind of stuck."
Will Miley be the last or are you already planning more kids?
"No! No more for me. I'm done, not having anymore."
Are Tommy and Brooke enjoying having a little sister around?
"My son can't stop kissing and cuddling Miley. He absolutely adores her, bless him. Tommy said to me, 'I love having a baby sister and do you want to know why… because she's not going to nick my toys because she's a girl'. I thought that was pretty sweet for a five-year-old to come out with that.
"They're both taking to it really, really well, having a newborn in the house. You got to think, the pair of them just want to run around the house and scream and shout and I have to keep saying, 'Be quiet, your sister is asleep'."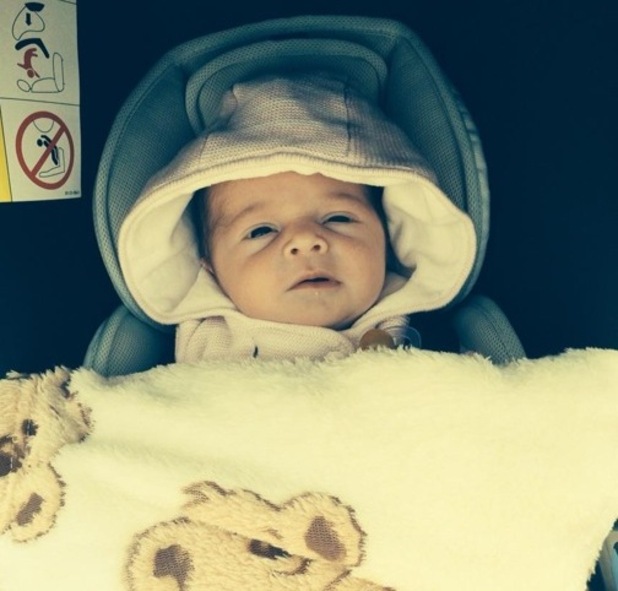 Are you worried about trying to juggle looking after Miley as well as your other two with work?
"To be honest with you, if I was going back to my old job in the prison I'd be working 41 hour weeks and I wouldn't get to see the kids. I don't class what I'm doing now as my job because I'm enjoying it too much. I get to take my family with me."
Sharon Osbourne is Miley's godmother - what made you pick her?
"Who wouldn't?! She's amazing! She's inspirational, she's someone I want around me for a very long time. Not only does she say it how she is, but she's a great mum herself."
Has she met Miley yet?
"Nope, but hopefully she will next month when she's over. It's going to be really nice to have her about."
Is Sharon excited?
"Oh my God yes! She can't wait bless her. It's her first time being a godmother and I didn't know that."
That makes it even more special, right?
"Yes. Definitely!"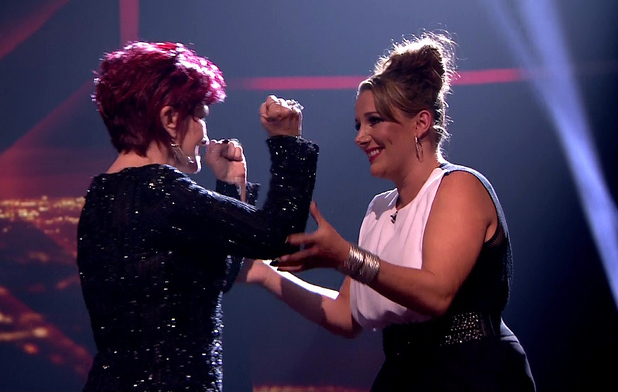 Obviously Sharon was your mentor on The X Factor, have you been watching this year's series?
"Yes. I'm intrigued this year because the contestants are all going through the same process I went through. You kind of feel for them, but at the same time you think, 'Oh I wish I was there, I wish I was doing that'."
Does it seem weird to think it was you on the show just a year ago?
"Yeah! The whole thing has gone so quick and now I've adapted to my new lifestyle, it's really really cool to be a part of something like that and to have that platform."
What do you make of the new judging panel?
"I like them, I genuinely like them. I still wish Sharon was on it… but yeah, I do love them."
If you had to do your time again this year, which of the four judges would you choose as your mentor?
"Cheryl. I really do like her, I think she's funny. She's good on the show. I like Louis as well, I adore Louis, I think a lot of him."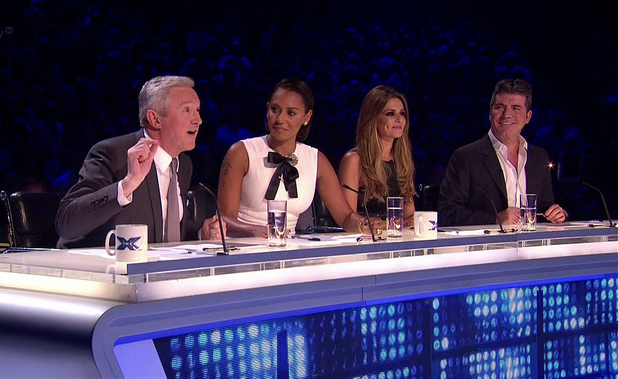 Are you glad Louis is back?
"Yeah definitely! He's part of the furniture!"
He is! Simon has the overs this year - do you think you would have worked well with Simon if he had mentored you?
"I think so, but I'm interested to see what he does with the Overs this year. I think if I was in the competition this year I wouldn't have got so far with Simon."
Why do you think that?
"I don't know, I just think it worked really well for me last year with all the judges and the dynamics of the judging panel... Take Paul Akister, he's in the lives this year and I've got massive hopes for him. He's amazing and I'm rooting for him all the way, but if he made the lives last year he probably would have won it in my eyes. I was really surprised he didn't get through."
The Overs are a very strong category this year too though, do you think one of them could win the show again?
"I'm not sure. I wouldn't like to say... Me, personally, I like the big bolshie voices and I don't think anyone in that category has that. Paul Akister, Andrea Faustini… the pair of them have got voices that are my sort of style. I can't wait to see those two performing."
Who will you be rooting for?
"I like Paul and I like Stereo Kicks. Tom Mann is in the band and I was really good friends with him last year, I went through the whole process with him, so I'm kind of rooting for them too. I love some of the voices in there - James Graham, his voice is just incredible. There's so many great singers in that band, I just hope they can all gel together."
Any advice you'd give to the contestants?
"Enjoy it, be respectful and always be on time. I don't like being late for anything. I was never ever late on that show. Be respectful, they all know more than you do about the business and just enjoy it."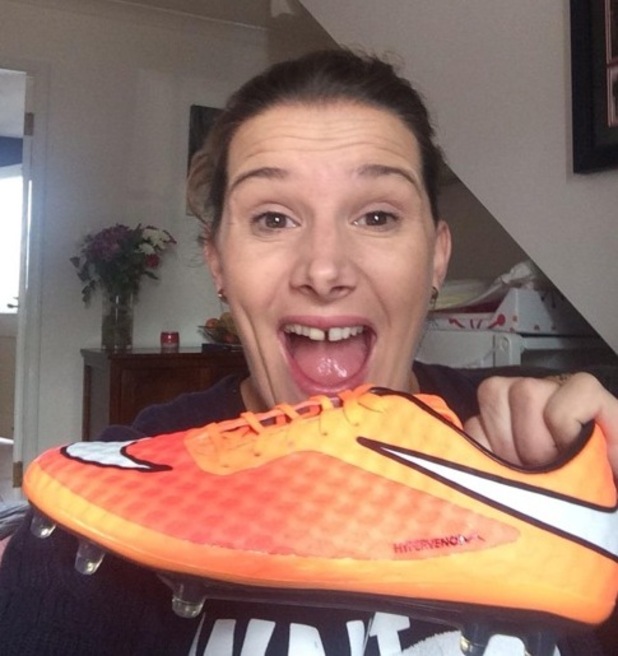 Finally, we've heard you're a big football fan and you've recently become an ambassador for the FA's women's football - what made you want to get involved?
"When I played football when I was younger, I had long brown hair and wanted to join a boys' team. But because I was a girl, the manager said I could only play if I cut off my hair. So, that night, I cut all my hair off! I had curtains! But, I played for that football team as a boy and I was the top goalscorer for that team!
"I went on to play football for 14 years for Leicester City, Millwall, Charlton, QPR, West Ham. But it's so hard for young girls to get into football because there's not enough teams. Watching women's football can give them some inspiration to get involved, so I want to help raise the profile of it."
Sam Bailey is supporting the FA WSL Continental Cup Final, which will see Arsenal Ladies take on Manchester City Women on 16th October at Adam's Park Stadium. Tickets are available from £2.50 at www.wycombewanderers.co.uk/tickets.
Reveal is now on Google Plus! Join us here for the latest pictures, fashion and celebrity news!
Watch the video for Sam's single 'Skyscraper' here: