The Only Way Is Essex's Lauren Pope made it clear she will not forgive Lewis Bloor for his cheating and nasty comments about her age. In fact, she's told him to stick his apology "up his ar*e"!
TOWIE's
Lauren, 32, was left horrified during the cast trip to Ibiza after discovering Lewis had slept with two women
behind her back and, when confronted about what he'd done, Lewis hurtfully branded her "40 years old".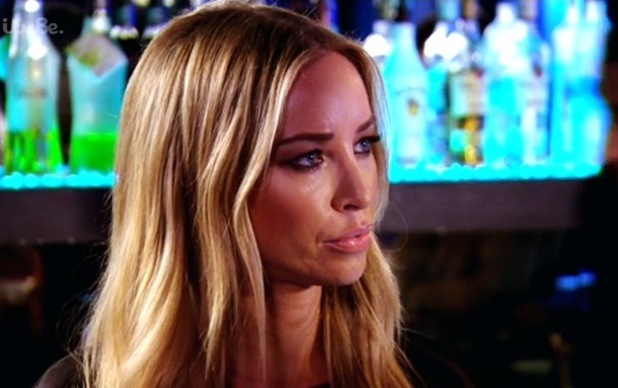 During last night's episode of
TOWIE, Lewis was seen having a chat with Lydia Bright's mum Debbie
, who encouraged him to "be a man" and say sorry to Lauren.
Later, he gingerly approached Lauren and her close friend Vas J Morgan in a club, saying: "I feel like you deserve a massive apology. There isn't any excuse for what I said - it was bang out of order.
"You're a lovely girl and I'm embarrassed. Maybe there's a way that you'll realise I'm not evil. It's a character flaw, I do have a streak through me that can be quite nasty and hurtful."
But despite his words, and feeling suspicious, Lauren frankly asked him: "What's made you come and apologise?"
Lewis replied: "I'm apologising because I'm in the wrong and because..."
Lauren interrupted: "Because you realise that people are telling you daily what a tw*t you are? This apology is for show. I think it's a fake apology, I think you're fake."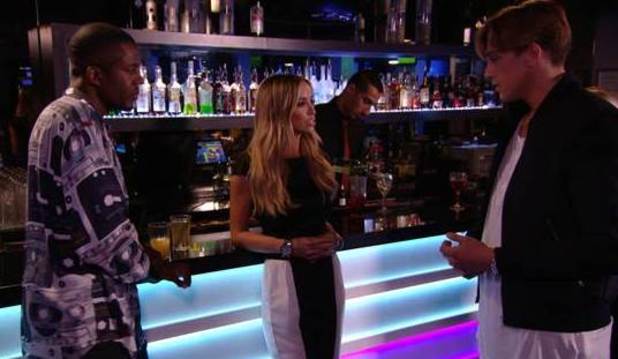 She continued: "You've come here to clear your conscience because everyone is telling you what a complete idiot you are. And you are.
"You can stick that apology up your ar*e!"
Well that told him!
Meanwhile, away from the cameras, it appears Lauren may have moved on. This weekend,
Lauren spent time with her ex-boyfriend Kirk Norcross, prompting whispers that they are back together
.
Are you enjoying series 13 of TOWIE? Answer in our poll!
YES - Can't get enough!
67.52%
NO - Bored already...
18.71%
CAN'T DECIDE - Will give it a bit longer
13.78%