After failing to make it through to the X Factor Judges' Houses round last year, a newly-confident Paul Akister is brimming with enthusiasm and determined to make his mentor Mel B proud.
We caught up with him at the
X Factor
studios, to chat off-screen romances, celebrity support and who can't keep their clothes on in the house!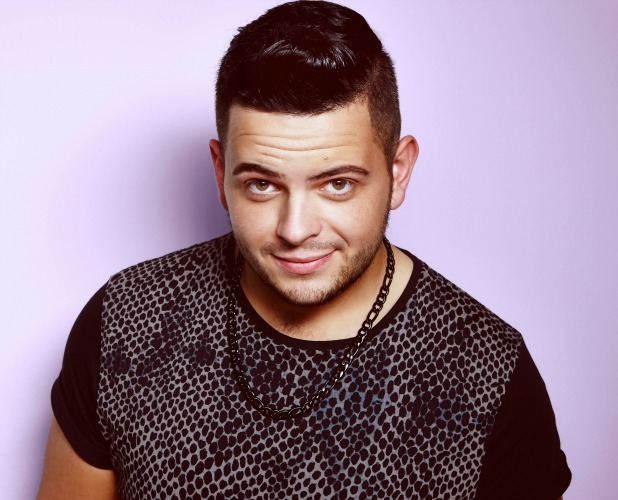 Is there a lucky lady on the scene?
There is. I've known her for about two years but we just got chatting recently and have been dating now for four months or so. We only made it official just before I came into the house, which is obviously crazy because I'm not going to see her for ages. But she's cool with everything, she's happy to let me do my thing.
Do you worry about your experience on X Factor not going well?
I decided I wanted to come back two weeks after leaving last year, so it's been a very long time waiting. Now I just want to get on the stage, the weeks feel like they are dragging. I just want to perform, I can't wait for that!
Have you had any celebrities contacting you on Twitter, showing their support?
Last year's
X Factor
winner Sam Bailey is giving me loads of encouragement, as we know each other from 2013. She's been messaging me throughout the year. It's cool to have her support.
How is life in the house treating you?
It's busy! I share a room with Jake [Quickenden], Ben [Haenow] and Mikey [Bromley] from Only The Young. There's a lot of people and I'm not used to that. Luckily, Jake hasn't been as naked since the Judge's Houses round in Cancun. He'd just get out of the shower and stand right next to me. I'd have to say, "Mate, it's right in my face!"
Watch Paul's first live performance here: