X Factor hopefuls Only The Young have compared living in the contestants' house to boarding school - crossed with Glee!
The band - made up of Paris, Betsy, Mikey and Charlie - are being mentored by Louis Walsh in the show and cannot believe they have made it this far.
We caught up with Only The Young for a quick chat...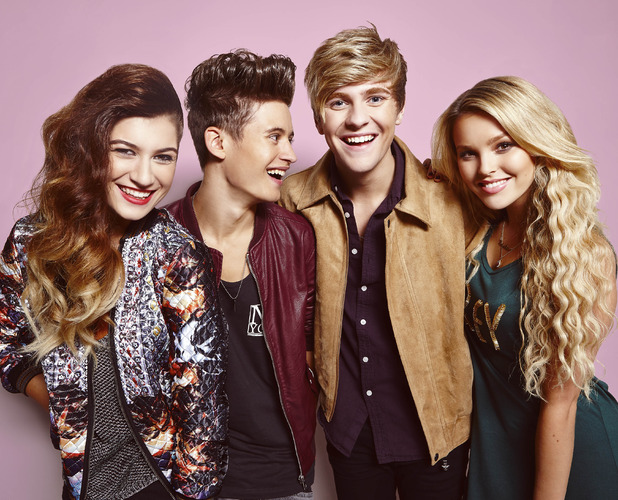 How is everything going with the live shows?
Parisa:
We feel really emotional on stage, it's very overwhelming. You watch the show for years and then suddenly you're on it!
Betsy:
Dermot was telling us: "Beyonce and One Direction have been on this stage." We just feel really lucky.
How has it been living in the contestants' house together?
Mikey:
We lived together for two years before the show so we're alright!
Parisa:
It's like
Glee
meets boarding school. It's so much fun, everybody is always playing music and singing!
Have you auditioned for any TV shows before?
Mikey:
I once did an advert in my local town. It wasn't very big and it wasn't very good! I was dancing and playing football. Don't search for it, it's shocking. I don't even know why I told you guys...
Parisa:
I tried to go on
You've Been Framed
once, but they didn't accept my video!
How do you feel about being compared to Steps and S Club 7?
Betsy:
They were both amazing bands in their day and they were really successful. But we want to bring a new edge to mixed groups.
Parisa:
We just want to be that next generation of mixed groups. We want to go out and just try and be cool.
Charlie:
I'm really not cool at all. Parisa tries to make me cool, she even chooses my clothes for me. I can't even dress myself!
Watch Only The Young's first live performance here: