Ben Haenow has sent hearts all of a flutter since finding fame on The X Factor - but he only has eyes for his girlfriend Jessica!
Van driver Ben is even planning on popping the question to Jessica if he wins
The X Factor
, after making it into Simon Cowell's Overs category.
We caught up with Ben for a quick chat about the show - and his favourite girl!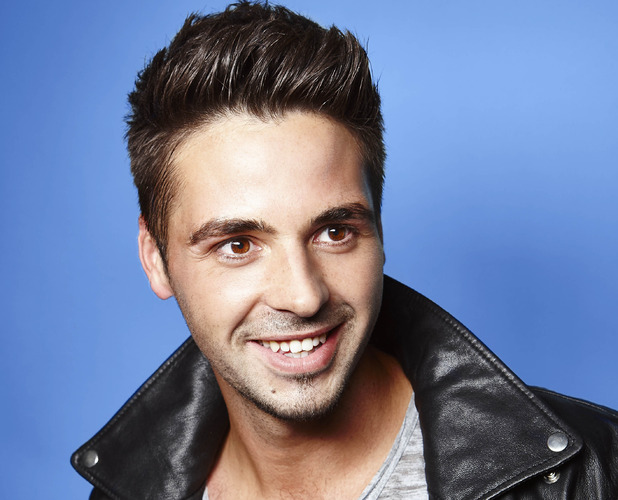 What's it like in the house?
It's crazy. It's like a mixture of prison and
Glee
– not that I've been to prison! It's a mad house. Stevi Ritchie is the craziest housemate. He's completely mental.
Who's the messiest?
I think we're all guilty of a bit of that. I'm biting my lip at the moment about the mess but it is hard when you've got pants hanging off the walls!
How is your girlfriend handling all of the female attention? Any sign of a proposal yet?
I've been with my girlfriend Jessica for six years and we're going strong. At the arena auditions, I said we going to get married and I may pop the question if I win, but I'd never do it live on air - that's a bit cringe for me!
How do you stay in contact?
I call her a lot, although I try to avoid FaceTime because you never know if Stevi will be walking past in a mankini!
Have you had your makeover?
Not yet, but I've had my eyebrows dyed, I've had a spray tan, and all of the hairs plucked out of my nose. That is probably one of the worst treatments ever! The makeover is one of the scariest things for me really. I'm a jeans and T-shirts guy!
Watch Ben Haenow's first live performance here: