The X Factor's Jay James Picton has already got a strong fan base of women, but he didn't have himself down as a sex symbol!
Former Navy soldier Jay is hoping for success in Simon Cowell's Overs group this year - and we've managed to grab him for a quick chat!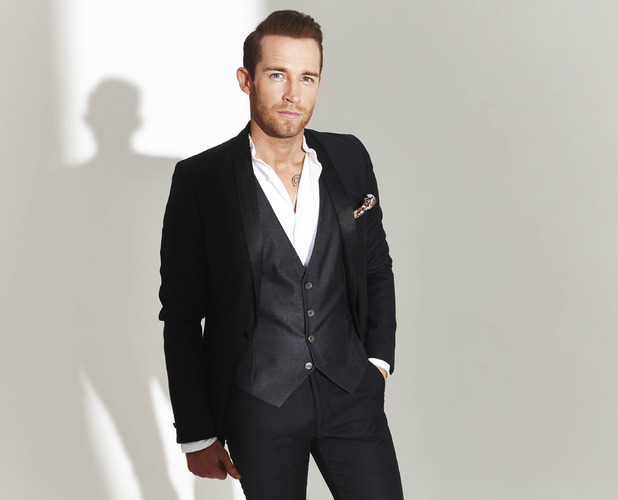 Women are loving you this series. How are you finding it?
Oh really? I didn't realise. I thought Jake [Quickenden] or Stevi [Ritchie] were the sex symbols.
How are you handling all of the admirers?
I don't see it. Naturally on social media, lots of ladies that are tweeting, but there's lots of males as well. I'm quite shy about it...
Have you had any rude tweets? Would you like some?
I haven't had any dirty messages. Everyone else seems to have had, but not me! Are you offering? [Cheeky!]
Are you going to play up to the sex symbol status in any of your performances?
I'm certainly planning on doing something different, it's a massive risk. All of the auditions I have done have been quite emotional and real. But after watching a few things back, I come across as very intense. I'm not an intense person at all! I'd like to show the more positive side of me.
If it wasn't you, who would choose as the winner?
Oh, that's harsh! I absolutely love Fleur East. I think Paul Akister , or Andrea Faustini, and I 'd love Stevi Ritchie to win. He's a lovely, warm-hearted man and he deserves to win in life. Without him, everything would be a bit more serious.
Who is the most annoying contestant in the house?
Nobody yet, but it feels a bit like a youth club. And there are so many guitars and singing, all night, it's really nice.
What's Simon Cowell like?
I really like Simon, he reminds me of my dad. He just gives things straight and tells it how it is. He told me to be myself and it gave me a lot of confidence. He's really grounded and humble. He talks a lot of sense.
Watch Jay's first live performance here: