Broody and desperate for a happy ending, Jodie Marsh tells us how she recently fell for a man who lied his way into her life and broke her heart...
If there's one thing
Jodie Marsh
is an expert on, it's lying, cheating men. With a wrap sheet as long as her tanned, toned arm of failed relationships, including a three-week marriage, the glamour model has had more than her fair share of disappointment and heartbreak.
So it's unsurprising that her latest series of documentaries for TLC includes an episode dedicated entirely to men who have been repeatedly unfaithful, in
Jodie Marsh On… Lying Cheating Men.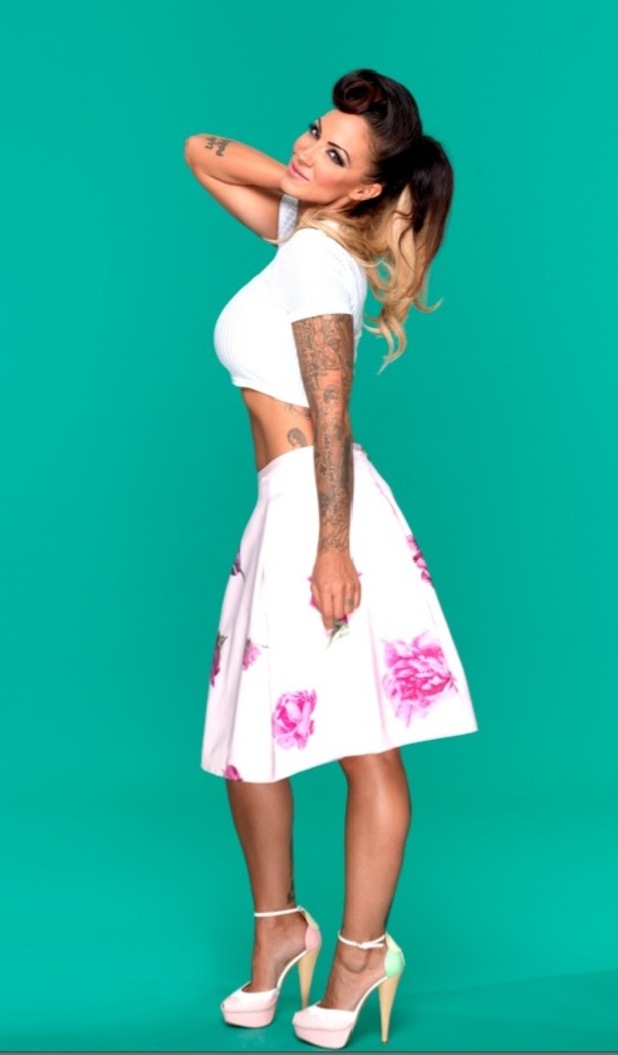 Despite being celibate for almost four years, the 35-year-old bodybuilder and anti-bullying campaigner hasn't managed to ward off her relationship demons yet. Earlier this year, Jodie fell victim to a conman who lied his way into her heart and betrayed the trust she's so reluctant to give.
"I've had a lot of bad experiences with men," says Jodie. "They've hurt me and lied to me and with each bad experience it's made me take more time in getting to know someone. But after this last guy, I don't think there'll be another one for a very long time. I was a wreck.
"I met him a while ago, through my friend, David Gest, and we finally went on a date in April. It went really well and I was like, 'Wow, this guy's amazing.' He was separated, going through a divorce, and I know what that's like. We had that in common.
"He'd told us he was a venture capitalist, with lots of different businesses. Everyone believed that he was a billionaire – with a helicopter, three yachts, private jet, six Bentleys,
a 12-bedroom mansion he was building. I'd only ever been out with losers so I thought, finally, I'm not seeing someone who just wants to ponce off me!
"He wasn't in great shape physically but I totally fell for his personality.
"I thought he was the most amazing guy in the world and he made me cry with laughter."
A long way from the outrageous outfits and wild party-girl antics she was once known for, Jodie says she believed this man might be worth giving up her long-term self-imposed sex ban for. "There were definitely times I wanted to have sex because I fancied him. We had such a connection. But I said, 'Let's wait 'til you're divorced.' I thought the longer we waited the more exciting it'd be."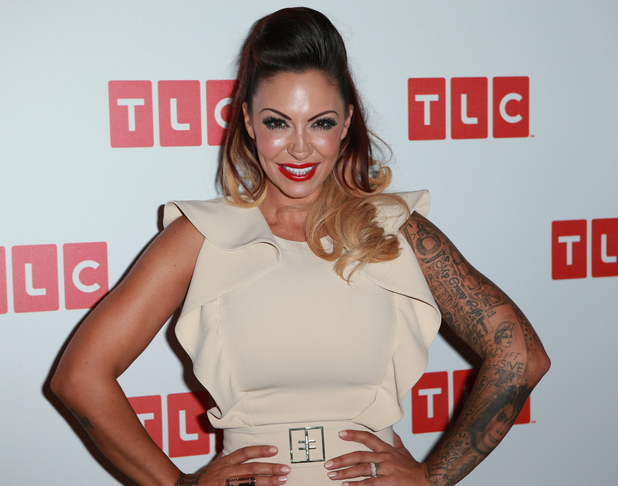 But her happiness came crashing to an end when she discovered everything he'd told her was a sham: "Alarm bells started ringing, I started questioning things. I did some digging around and it turned out he's not a billionaire, his address is a council house in Leeds and he's happily married.
"I really trusted him. I'd moved house because I had a stalker, who is now in prison, and nobody knows where I live. He was the first person I allowed to come and stay with me. Then I found out his whole life was a lie. Can you imagine? I was so horrified.
"He said he was off to Spain for business but then I found out he was on holiday with his wife. Another night he said he couldn't see me because his grandmother had passed away – she hadn't. And then he lied again when he told me the reason he couldn't get divorced was because his wife was dying from a brain tumour.
"Thank f*** I didn't sleep with him. That was a huge relief and the only light at the end of the tunnel."
Jodie explores the themes of celibacy and virgins as well as plastic surgery and mail-order brides in her new series – topics handpicked by the Essex babe herself.
"I'm the executive producer on all my shows now so I have so much input with what we're doing. They always come from a personal motivation. With the lying, cheating
men episode, I had a personal vendetta to strike out against the man that conned me, because he messed with my head so much."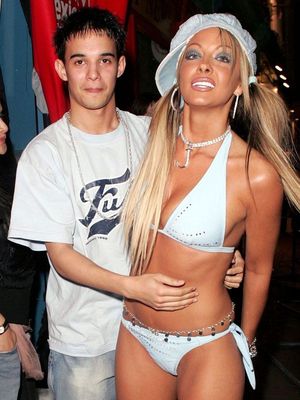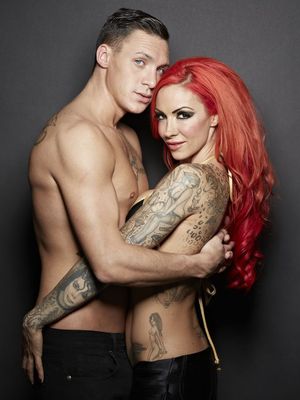 The presenter spent the day in a high-security US prison with a guy who'd conned 40 women out of their life savings, met the victims and perpetrators of "catfishing" (where people assume a false identity online) and met the owners of a website that sets up affairs for married people.
"They have offices all over the world – half the planet is cheating. I come from a background where my mum and dad are totally in love and have been married for over 40 years. So that business was really horrifying for me."
These days, Jodie says staying celibate isn't hard at all: "That's what dildos are for! I'd rather do it myself and have a good time than have some man who means nothing and end up feeling used or cheap. I don't want just any old bloke entering my body. You don't even know if they're hygienic, if they've had a shower that day. It's a no-brainer."
Despite her reservations, Jodie admits she still harbours hopes of settling down: "I don't know if it will ever happen for me but I definitely want that happy ending. I've got two nieces and they make me so broody. But whether I find anyone who is a) good enough for me and b) that I trust is another story.
"He was the first guy in five years that I actually thought could be The One. Genuinely. I said to my mum at one point, 'You're going to have to buy a hat.' But I don't know when I'll ever trust a bloke again now."
Jodie Marsh's new series starts on TLC, Tuesday 14 October, 10pm