Former TOWIE star Charlie King has come out as gay.
Charlie opened up about his sexuality earlier today on ITV's
This Morning
, as part of the National Coming Out Day campaign, and said he's been "yearning" to start this new chapter in his life.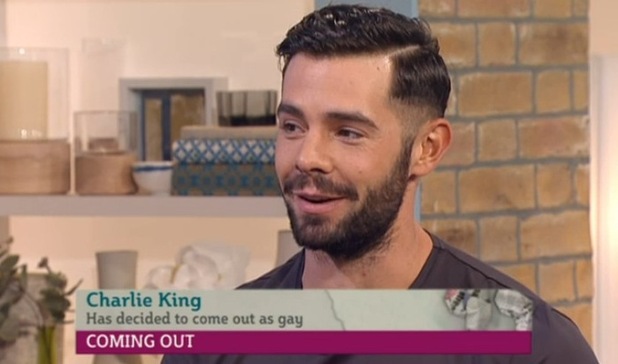 The 29-year-old told Amanda Holden and Phillip Schofield: "I feel the time is now and it's been a long time coming. For the last few months I've been sitting on the fence about it. I feel that I'm ready now. Even though I'm nervous sitting here, I know that the time is now."
Charlie was first introduced on
TOWIE
in 2012 during series four as Gemma Collins' boyfriend. One of Charlie's major storylines involved his friendship with best mate Bobby Norris, and subsequently with Bobby revealing that he had feelings for him.
"On that show, they followed my storyline which was very much about that subject because I never really knew where I belonged," said Charlie. "I never really knew where I fitted in and it was something that I had to address and it's taken me a good few years to get here now and be able to say, 'I'm Charlie, I'm 29 years old, I'm a gay man and I'm very comfortable with that'."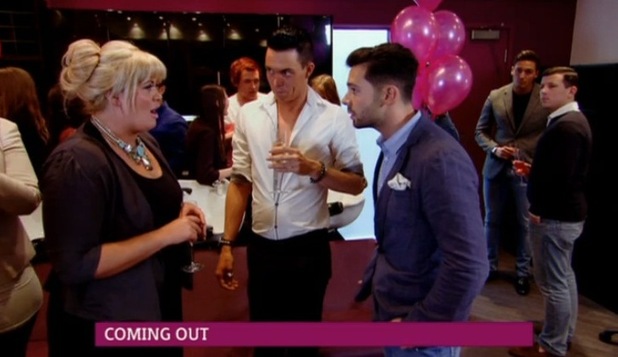 Charlie, who left
TOWIE
in 2013, said he told producers about his sexuality from the very beginning.
"With the show I told the producers that I was not this stereotypical Essex boy from day one. I had my own business down in Essex, I wasn't all about the fake tan and all that facade that they like to stereotype with, which is an element to a lot of Essex people, but not all of us, and I'd said that my journey was very different. From the exterior I fitted the package but internally I [was] struggling a little bit."
Charlie also revealed that he had met someone in the summer, which although didn't develop, was the turning point he needed.
"I was just at a party and someone came my way and they kind of wanted to invest their time into me and I let my barriers down a little bit and I let them in and very slowly and very gradually we built a nice little relationship," he said. "It's not gone anywhere now but it was definitely the clarity I needed to be able to sit here now."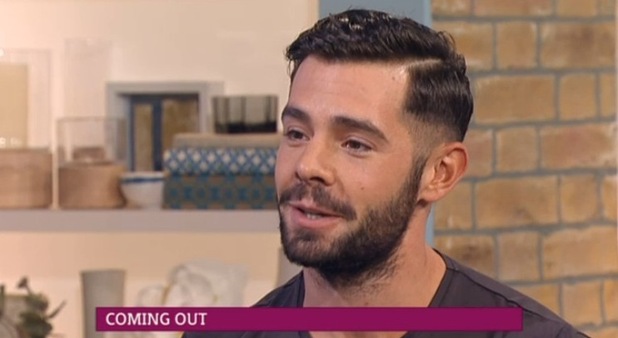 Charlie had a girlfriend earlier this year and explained she was "one of the first people" he opened up to about his true feelings.
Speaking about his family's reaction, Charlie told Philip that his mum has been very supportive.
"My mum has seen that I have struggled for a few years," Charlie continued. "I was really badly bullied at school and again that made me an island and she has just wanted to see me happy and it was wherever I came to in my life, she just wants to see her son moving on with his life, proud of who he is comfortable in his own skin and that's actually all I want to be, we all want to be happy in life."
Charlie now wants to be in a happy, loving relationship: "I've never been in love and at 29, I see people in relationships and I want to experience it, and that's fine if it's with a man, it doesn't matter who it is."
To watch Charlie's full interview,
click here
.
Reveal is now on Google Plus! Join us here for the latest pictures, fashion and celebrity news.