Jessica Simpson's husband Eric Johnson wore a pair of her black lacy knickers on his head to a recent party.
Yes, really.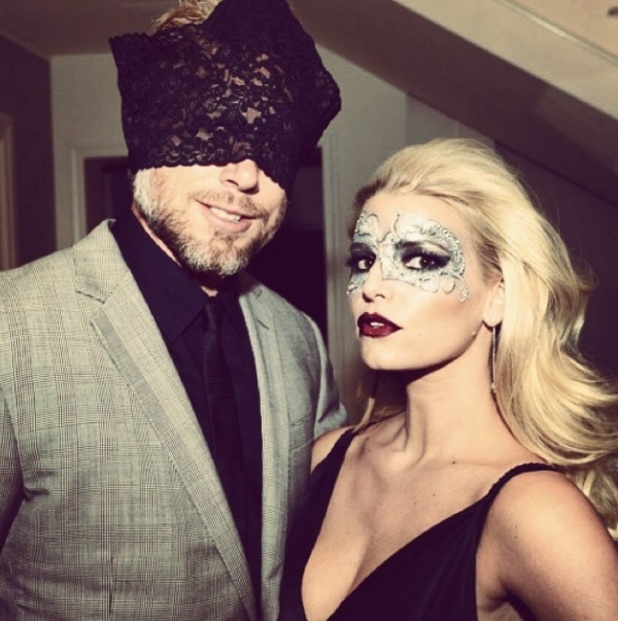 But maybe it wasn't as odd as it sounds... the glamorous couple were attending a masked ball in honour of Jessica's
newlywed younger sister Ashlee Simpson
and, as Eric couldn't find an appropriate mask, he simply made do with a pair of his wife's pretty pants.
Clever or strange?!
Jessica uploaded a picture of her hubby's finished costume to Twitter, adding the caption: "When your husband doesn't have a mask... A Hanky Panky lace option will be the hit of the party!!!"
The couple were at Ashlee's lavish 30th birthday celebrations.
Jessica herself was a pretty big hit in some gorgeous silver eye make-up which she later revealed took a whopping three washes to remove all its traces before bed. Yikes.