Khloe Kardashian flaunted her famous booty in a VERY tight black jumpsuit yesterday as filming began on the brand new series of Keeping Up With The Kardashians.
Shooting for the tenth series - yes, TENTH! - got underway on Monday (6 October), which meant Khloe and sister
Kim Kardashian
West were dressed to the nines and looking uber glamorous while out and about with the cameras.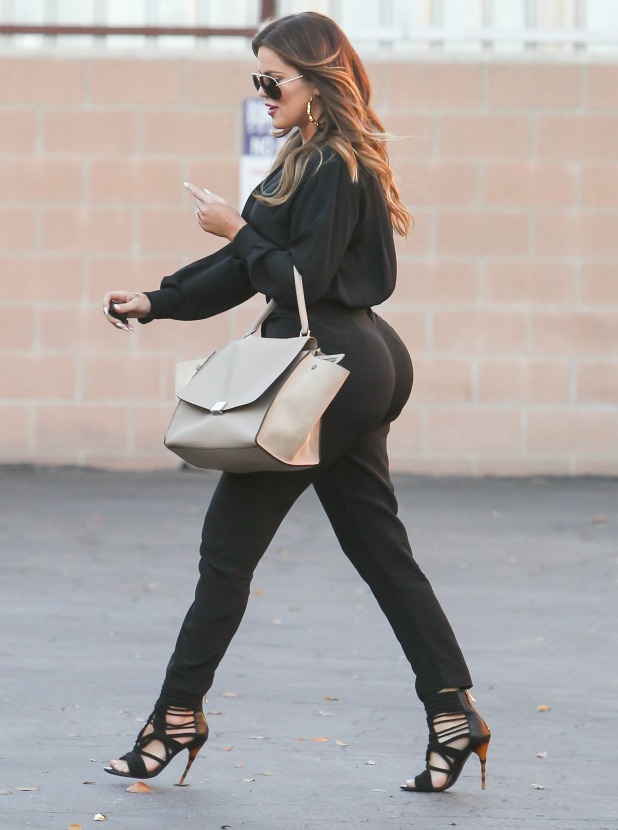 Khloe turned heads in her bum-baring ensemble as she walked through a carpark in Los Angeles.
Giving Kim a run for her money, there!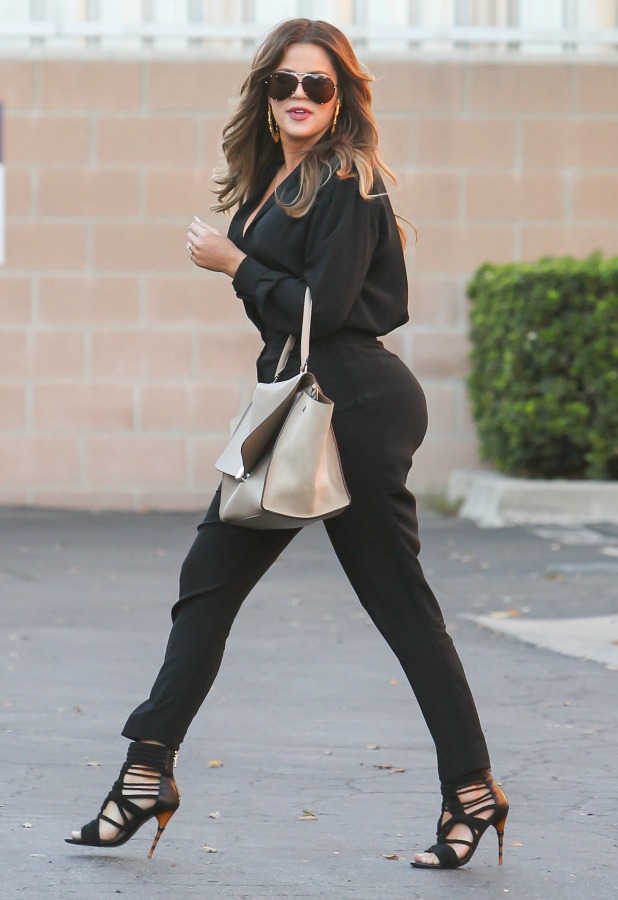 Earlier this year,
Khloe hit back at critics who suggested her rear was surgically enhanced
, saying: "Sorry 2disappoint... I've always had an ass. I know it's more fun 2believe it's not real, kind of a compliment since I kill myself in the gym."
Well, it certainly shows!
Kim, meanwhile, chose one of her favourite outfit combinations - a crop top and fitted skirt in white. She teamed her figure-flashing ensemble with intricate black strappy heels .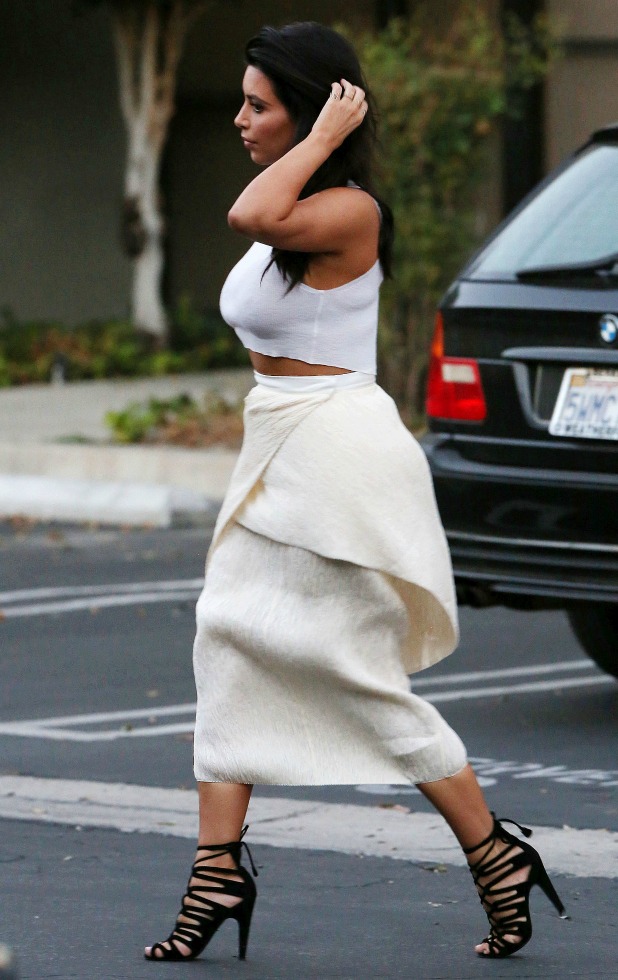 Both girls took to Twitter yesterday to share their amazement at their E! reality show hitting a landmark ten series.
"Season 10 started shooting today of KUWTK!!! I can't believe it! Wow!!" said Khloe.
Kim added: "We start filming season 10 today of Keeping Up With the Kardashians. So exciting! Can't believe we are at season 10!!!!"