Kendall Jenner spent the last week stealing the show on the runways at Paris Fashion Week, but over the weekend she seemed eager to keep a very low profile.
The
Keeping Up With The Kardashians
star looked as if she wanted to avoid the cameras in New York on Sunday (5 October), hiding her face behind her hand as she took a walk in Manhattan.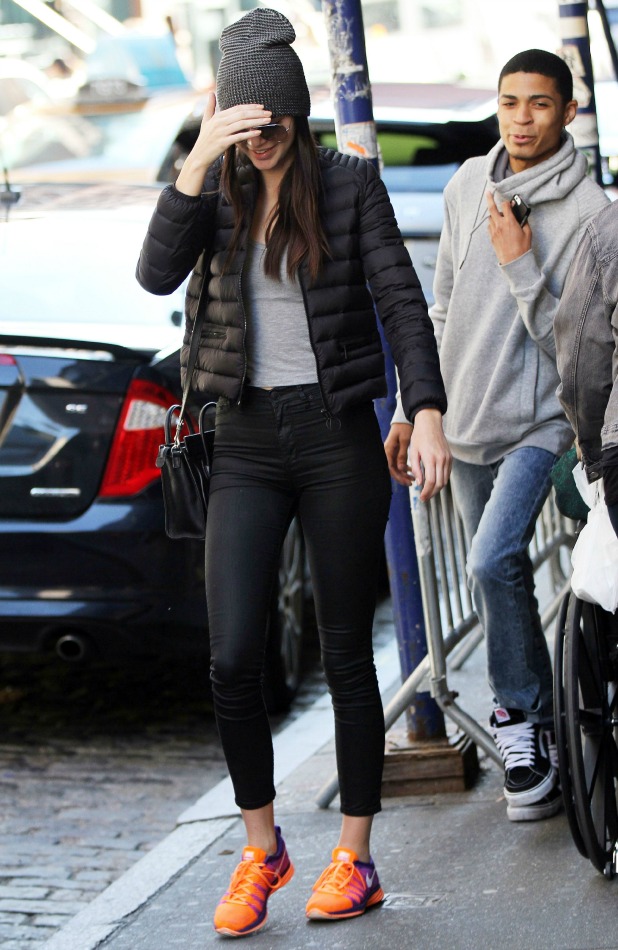 Sorry, Kendall, the cameras found you!
Despite trying to shy away from the limelight, the 18-year-old kept a smile on her face. And why wouldn't she?! It's been a pretty amazing last few weeks for the runway model.
She walked the
catwalks at Paris Fashion Week for big name designers including Balmain and Chanel,
stole the show at New York Fashion Week and has generally been the model on everyone's lips over the past month.
There have even been rumours Kendall could be the next Victoria's Secret model.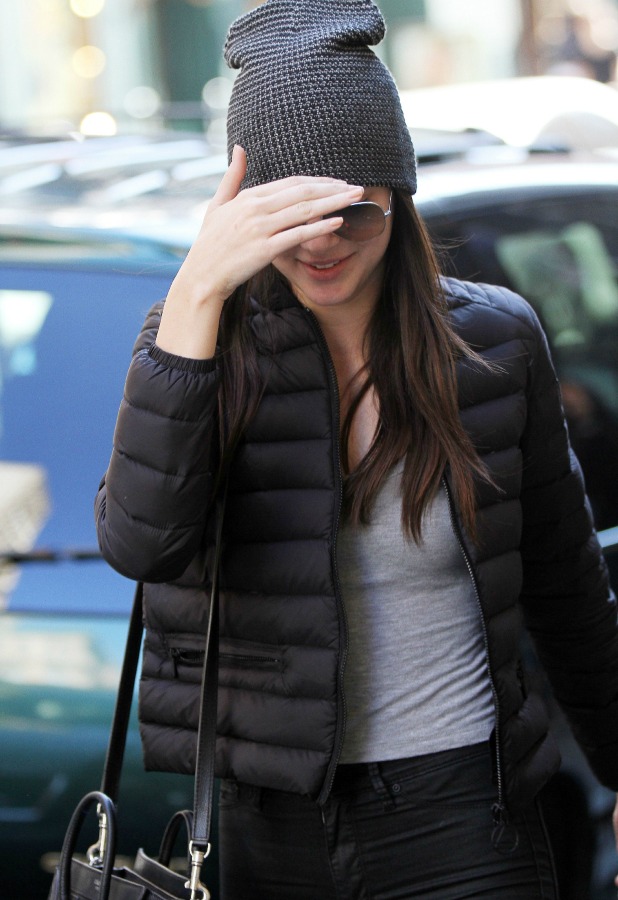 According to
The Mirror
, the model has already earned around £4 million. Not bad for someone who hasn't even graduated high school yet!
A source told the newspaper: "Kendall has kind of come out of nowhere, she is huge all of a sudden, there has been little noise about her, she has just got on the catwalk and done her thing.
"All of these top designers have got in a massive tizz about her, they can't believe they missed her, now they all want a piece. The last few weeks have been absolutely massive for her, the sort of exposure she has had usually takes many years to build up but she's just got it.
"Now the fashion houses are desperate to land her services - and they will pay her the money."