Parenthood entails many great things, but baby sick and dirty nappies hardly spell romance - as Peter Andre only knows too well!
When we meet him at London's Chotto Matte restaurant to discuss his new female fragrance Scarlet, he's looking every inch the dapper gentleman in a fitted, grey suit.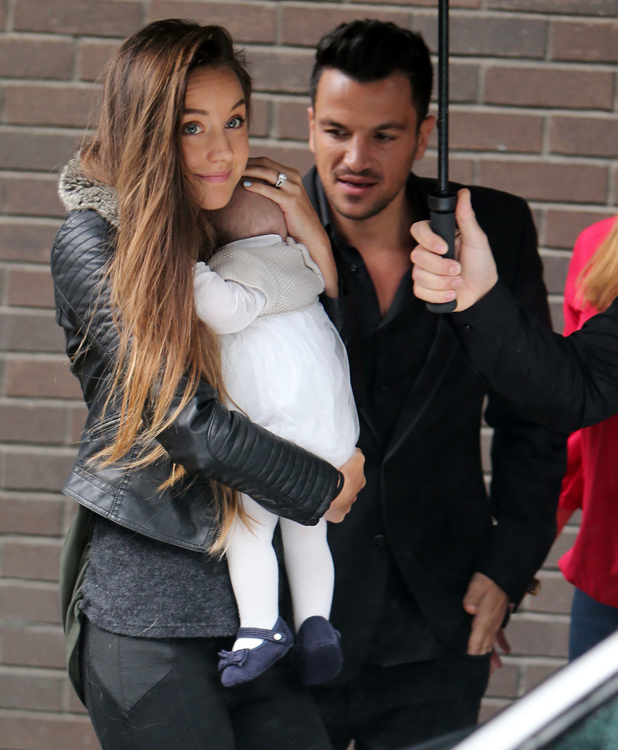 But Peter tells us this suave look couldn't be further from the truth when compared to what he wears at home – anything accesorised with baby sick. Sexy!
To make matters worse, Peter's stunning fiancée, Emily MacDonagh, 25, who gave birth to their daughter Amelia eight months ago, isn't impressed…
"The other day me and Ems went in for a cuddle, and she started sniffing her nose up at me," Pete, 41, laughs.
"I said, 'Why are you doing that?' and she told me I smelt of baby sick. I looked at my shirt and the baby had thrown up all over my shoulder.
"I tried to brush it off and say, 'Isn't it cute?' She said, 'Cute? Yes. Sexy? No way!'
We thought it was usually new mums who adopted the air of eau de puke, Pete?!
"I'm definitely the unsexy one," he insists.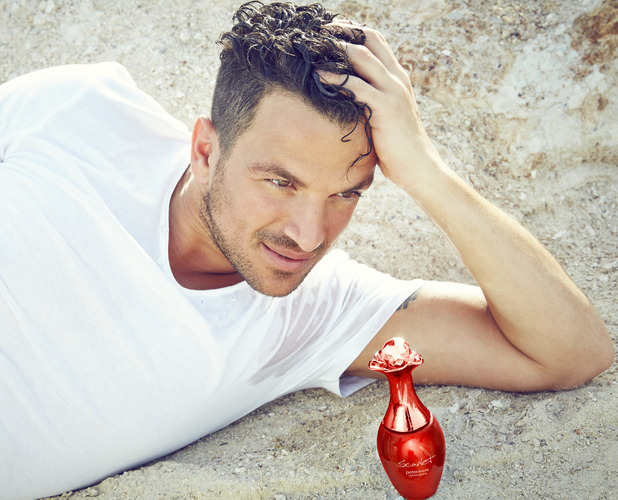 It looks like there will be no rest for the engaged couple just yet, as Peter tells us their adorable daughter Amelia is already learning to crawl - and wanting to walk!
"Mills has just started crawling but she's almost bypassing that stage," the dad-of-three says. "She's going up to her seat and standing already. I think she's going to walk before she crawls."
Currently, Emily and Amelia are living in Somerset with Emily's parents while she completes her degree in medicine. As a result, Peter has been squeezing in visits whenever he can so as not to miss out on any precious moments.
It has been difficult for the Australian pop star, however, as he has been busy travelling around the UK with his 'Big Night Tour 2014'. He also shares parenting his son Junior and daughter Princess with ex-wife Katie Price, meaning he has his hands full.
"It's not easy being apart because I want to see Ems and the baby as much as I can," Peter explains.
"So, after my performances, instead of staying for drinks I'm going home so Amelia can see me when she wakes up."
Aw. What a doting dad!
Peter's new fragrance Scarlet is available on PeterAndre.com, celebrityfashionclothing.co.uk and sold in The Perfume Shop, Superdrug and Tesco retailers.