Katie Hopkins stunned Phillip Schofield on This Morning by displaying a more empathetic and softer side than ever before in a debate about obesity.
The controversial TV personality was on the show to discuss the case of Christina Briggs, an obese woman who hit the headlines after a magazine interview in which she suggested the government should offer incentives to encourage weight loss.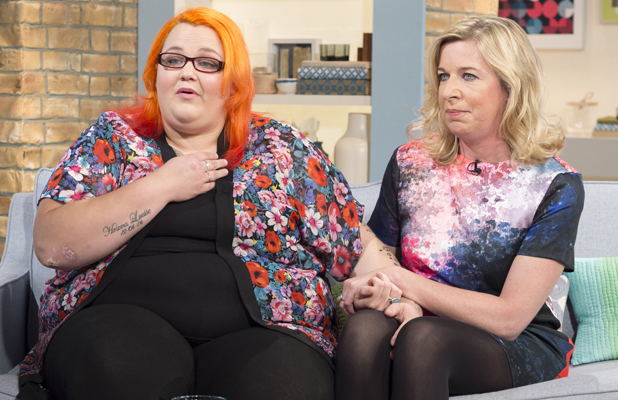 Katie herself recently piled on fifty per cent of her body weight
as part of a TLC project to show how easy it is to gain weight by eating more and exercising less.
Her next mission is to show how weight loss can happen by healthy eating and an active lifestyle.
She's famously said in the past she'd never employ an obese person.
But on today's
This Morning
, she showed her empathetic side by sitting with her arm around Christina as Christina spoke of the difficulties of being obese.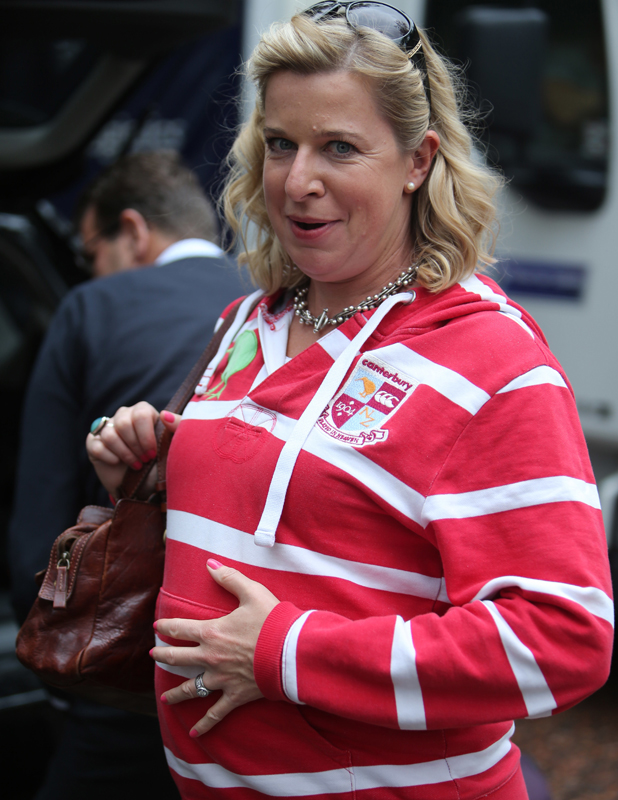 Katie said she understood how 25-stone Christina, 26, felt now that she herself had put on weight (although she appreciated it wasn't on the same level as Christina), and agreed with her on some points.
Her words prompted Phillip to say: "You have changed entirely today, you are an entirely different person, you've softened right up because you are sitting next to an incredibly vulnerable person."
Phillip then asked is the tough Katie gone now?
"I'm still a tough person, I'd still say to your face 'I wouldn't employ you because you're big' because I know how hard it is to be fat but the interesting thing is whilst I say there are no excuses to be fat we do have our reasons."
She added to mum-of-two Christina: "Your reasons are many, your excuses are actually few and what you actually wanted to say in your article is that you want help."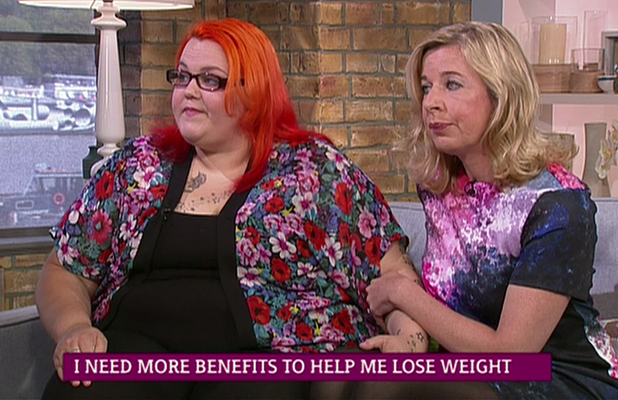 Christina explained on the show that she cares for her children - one of whom has ADHD - and for her brother. She also spoke about the expense of healthy food and gym memberships. She said she knew she ate too much and moved too little but wanted to change.
Phillip told Katie: "As far as you're concerned you're fascinating me today because this is an entirely different Katie Hopkins than the one that we have had sitting on this sofa.
"I've never seen you be so warm, I've never seen you be so caring, I've certainly never seen you be so empathetic with someone. Has this experience of yours changed your view?"
Katie replied: "It hasn't changed my view in that I would say the same thing. I stand by everything I said, I wouldn't employ a fat person, looking at myself after three months [of putting on weight for this project], I wouldn't have employed me, to be honest, because being fat is hard, it's hard on your knees, it's hard on your body, it doesn't feel great, [it's] really hard to catch your breath."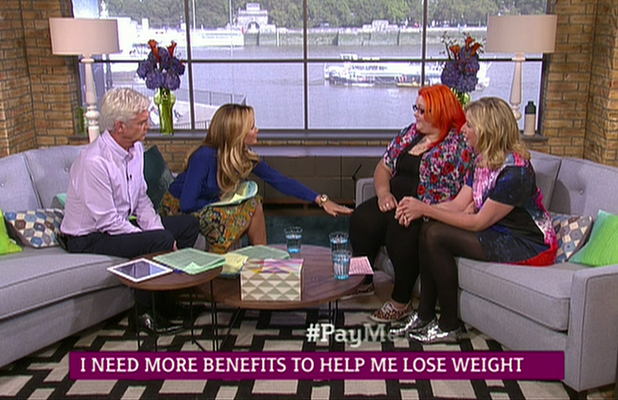 The outspoken star went on to say that she understood Christina's hesitations at getting on the street to exercise or even just walk around, because she's hesitant about that too, now.
"I found since I got bigger and [to Christina] I appreciate we're different sizes but it's a similar process, I used to say 'for goodness sake, put your trainers on and go for a run!' but actually, sometimes you find you get to the front door [and you can't leave the house]. I only put on half my body weight… but I understand this thing about getting to the front door and thinking people are going to call you names."
Katie stunned Phillip and co-host Amanda Holden by welling up with tears as she discussed Christina's battle, saying she had "decent humanity" and the amount of Twitter "abuse and aggression" she'd seen towards Christina was uncalled her.
She added: "People on Twitter, you go at her, you take me on too!"