Dr Christian Jessen has had his fair share of squeamish moments on Embarrassing Bodies, but does he ever still get shocked anymore?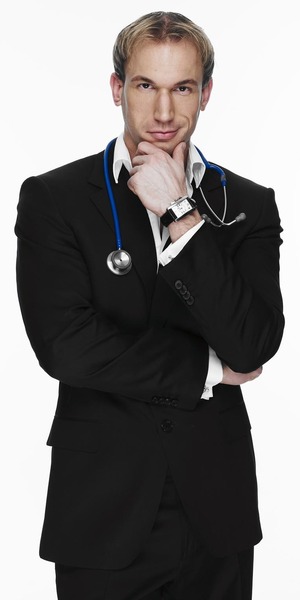 It's fair to say
Embarrassing Bodies
is one tele show that isn't afraid to push the boundaries. Whether it's an infection in question or a poorly functioning body part, the BAFTA-winning show has had us all thoroughly entertained, but what does the man that fronts the medical series make of its success?
Dr Christian has been a familiar face in homes across the nation and his charming bedside manner never fails to win us over - although we're not so sure we'd let him give us the once over live on air!
Reveal
caught up with Dr Christian to find out why exactly he thinks a show like
Embarrasing Bodies
has done so well and after seeing anything and everything, does the loveable doctor still find things shocking enough to make his jaw drop...
It seemed bizarre at first that people would allow themselves to be seen by a doctor live on tele. Why do you think the show has done so well?
"It is strange... but it ticks a lot of boxes! Who doesn't like giggling at bums and boobies on national television?! That's why most of us go into medical school in the first place! … No, I think there's a natural obsession with health and it's a feel good show, it makes you feel better about your problems. While it entertains thoroughly it also teaches you and you've learnt something. That for me is what tele should do, it should educate and entertain at the same time."
Do you ever get surprised at just how many people are willing to sign up for the show?... Because there have been A LOT!
"Slightly. It's the one question we always get asked and I think there are a number of answers for it. There's that strange phenomenon of tele and feeling like you know someone if you watch them enough. People in the street go 'oh hi, how are you?' and I'm thinking, 'do I know you?'... And often you don't know them at all!
"There's the idea that they'll get fixed, they'll have access to the best people and the best technology and I think another reason is people get very political, they think if that person can go and do that and raise awareness of their condition, I can do that.
"The show's done a fantastic job of that – especially for testicular cancer. There's a story where a mum wrote into us and she said 'thank you for saving my son's life' in the opening line. He was 14 and he watched the clip of me showing the rugby team how to check for it..."
We remember watching that!
"I bet you do!... It was a very clever bit of tele. This kid was watching it very quiet, his mum just thought he was embarrassed, he went away, came back half hour later and said, 'mum I think I've got something wrong with my testicle.' The next day he saw his GP and within two weeks he was having his testicle removed for a tumour – something he would have never found before it was too late. Things like that just justify every criticism of the show – the public relate and respond to it. That for me sings its praises."
Wow. There has been criticism, what do you make of it all?
"They say the show is too bold, too brash, unsubtle. But I say behind it is a very, very thorough conscience and ethics. We are very careful about people who are being exposed and they know what they are getting themselves into."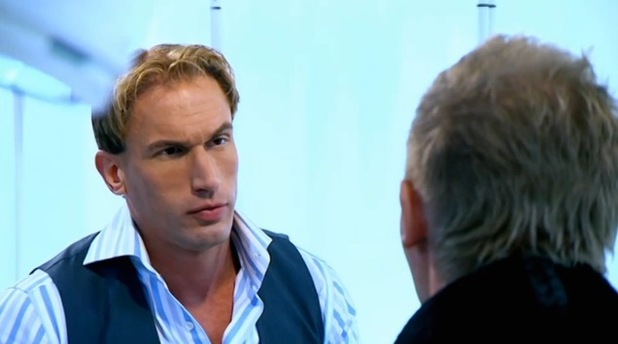 It's safe to say the show can be VERY squeamish, do you ever still get shocked at all?
"You're going to find this answer really boring, but it's not what I see anymore – because I have seen it all! I'm more shocked by what people don't know. Surgery is surgery, ooze is ooze… it's what I do. I'm used to gross stuff... but when I'm out and about talking to young people about sexual health, it's what they don't know that's shocking. The questions I get asked… it's really worrying!"
We don't even want to know what they might have said! Have you ever had a truly bad or awkward experience on the show?
"There's actually been a few cases that have been so profoundly difficult and quite shocking. One we actually turned into a one-off documentary called
Charlotte's Story
– It was pitched to me as a little girl with really bad verrucas, but in she comes and she's wearing a sort of open UGG boot, she takes it off and her whole foot is consumed with them. It was one of the most shocking things I had ever seen. Immediately in my head, I knew this was abnormal, but we were already in the studio, cameras rolling. I thought 'do I say this now on camera or is it inappropriate?'.
"Cut a long story short, she ended up in Great Ormond Street Hospital needing a bone marrow transplant for a brand new deficiency never seen before – for a doctor that was great… I wish they'd named it Dr Christian Syndrome in my hugely swollen big headed way. But no seriously, it wasn't a difficult diagnosis to make, anyone could see they weren't right..."
We might regret asking this... but what is the weirdest thing you've ever seen?
"Oh definitely things that are stuck in places where they shouldn't be… Action man, hair straightners, lightbulbs – they're probably the top three."
Ew, lovely! So people are showing their embarrassing issues in front of you (and the nation). It's time for you to reveal your most embarrassing moment...
"Oh, ok. Well, I nearly killed myself by ignoring appendicitis for two weeks until I was septic… it had burst and I was in theatre for 6 hours being cleaned out. That was quite humiliating, having to go into hospital and say I knew what it was but I ignored it because I was busy and I'm scared of surgery – it fills me with abject terror. I would never allow a patient of mine to do that!"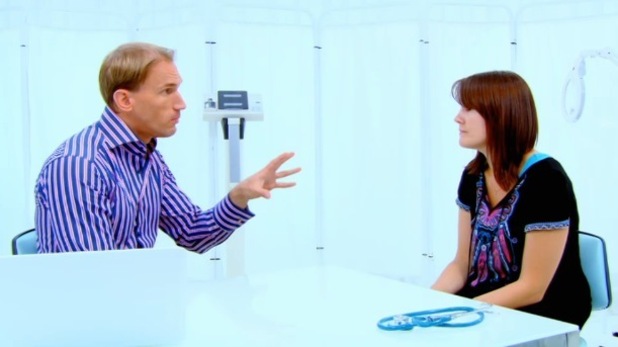 Would you ever be consulted live on tele?
"Err… possibly, it depends what it was. But if you think about it we've already been poked and prodded and tested in various ways already, we've done our fair share."
You still consult in your own clinic too, do you think people are more willing or less willing to see you now after the show?
"Oh, much more willing! They seek me out now! Some feel like they know me, they know my bedside manner and they want that person – which is very nice, but others think that because you're on tele you're better than anyone else – which is utter tosh!"
Do you ever get tired of people coming up to you with questions in the street?
"I have to say yes. You would never go on an airplane and announce you're a doctor… big mistake. I can't lie about what I do, because everyone knows. So it's inevitable I will be asked, when you're on a tube... in a restaurant. They're only being nice at the end of the day. If the knowledge is there, it's not hard to regurgitate it and give some advice… I just wish people would chose their timings slightly better sometimes."
We bet. Do you ever think about what you would be if you weren't a doctor at all?
"Sometimes I think I'd like to be a vet. I never wanted to be a doctor, I wanted to be a theatre and film director…"
That's a very different career path...
"Completely different. I still secretly would quite like to do that. But I thoroughly enjoyed medicine and I particularly enjoy what I do now, the TV stuff is a bit more creative, but I do like animals - I'd like to be a vet."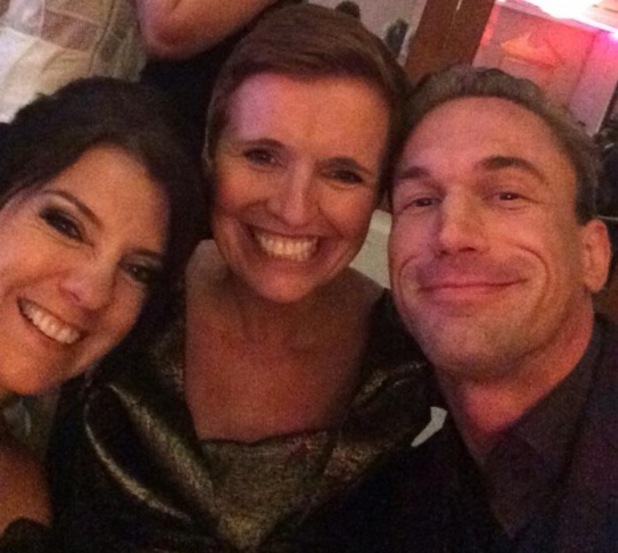 To get to know our doctor a little better, we asked Dr Christian a few quickfire questions...Three words to describe yourself?
"Stubborn… unable to think of three words to describe himself. Oh god!..... Stubborn, genuine, shy."
Guilty pleasure?
"Puddings – all and every pudding. I have a very sweet tooth. If I could start with pudding and go onto dinner I would."
Superpower?
"Invisibility. Anyone would want that wouldn't they? For all the wrong reasons!"
Who would you swap lives with them?
"Does it mean I'm as good as them at what I do?... Ooo, some sort of solid English actor, Tim Spall, Jim Broadbent... That's a very bizarre answer!"
Do you ever google yourself?
"Yes… I'm a bit like Marmite and some people really hate me. There's a lot of angry blogs spouting b******* about what I've supposedly said… I quite like reading them!"
We caught up with Dr Christian ahead of Allergy Week next month (20-26 October) as he fronts the campaign for the Wool Room's allergy-free wool bedding. Speaking about his latest campaign, Dr Christian said something as easy as changing your bedding can prevent you from a dust mite allergy."Allergies are ever on the increase they're incredibly frustrating for people. The Wool Room is wonderful in that nature has already sorted out for us one way to get rid of one particular allergy, dust mites. They can't live in wool thanks to its fantastic natural properties. It's important to know what's in your bedding and bedroom can directly affect the level of mites present."
Reveal is now on Google Plus! Join us here for the latest pictures, fashion and celebrity news!