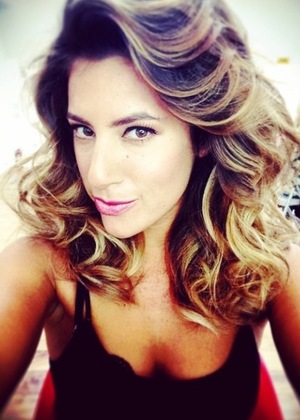 Gabriella Ellis is a singer-songwriter and former star of BAFTA award-winning reality show Made In Chelsea.
Despite bowing out from the show after series four in 2012, the reality star has made several reappearances, most recently on an episode of the show's New York spin-off series last month when she surprised best friend Binky Felstead on her birthday.
Now based in Los Angeles, Gabriella has been hard at work focusing on her music career, something that she's been lucky to do following her successful
crowd-funding campaign earlier this year.
Rebranding as London Ellis and preparing to release new music, Gabriella speaks to
Reveal
about her former
MIC
co-stars, living the LA life and why she's one step closer to her dream of solo success....
We saw you on an episode of Made In Chelsea: New York last month. What was it like being back with your former co-stars?
It was very ncie to see everyone again. Obviously, it was amazing to see Binky. She's one of my best friends in the world so it was lovely to see her. The main thing was that it was such a big surprise for everybody. Literally nobody had any idea that I was coming, so it was a big shock. All the reactions were real and it was lovely to be around them again.
You were also really close to Cheska Hull and your ex-boyfriend Ollie Locke, are you still in regular contact with them?
I'm still in contact with Cheska and Ollie too and I came back to the UK recently and spent some time with them. They're all still great and I love them to bits.
Did you watch the MIC: NYC series, and if so, what did you think of it?
I only managed to watch three episodes. I saw the scenes with Stephanie Pratt and Stevie Johnson and I was thinking, "Oh my god, drama!'
So, are you pleased not to be in the drama anymore?
Yes, I'm definitely pleased to be away from all the drama! It's much better because now I can just enjoy life and live in the happy land. I don't miss being on M
ade In Chelsea
because I'm so focused on my music now. It was great and I had such fun while I was doing it but I'm happy to be away from it.
How are you adapting to the LA lifestyle?
It's fantastic and it's actually such a different lifestyle. It's a lot more motivated here and I feel people are open and more willing to help you succeed.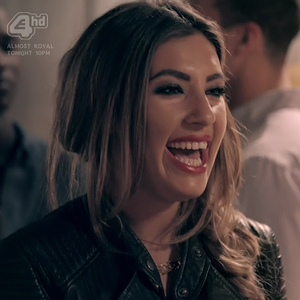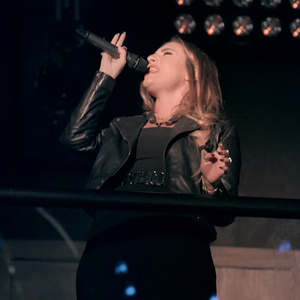 When you first moved to LA in July 2013, you said you would live there for three years. Has that changed at all?
To be honest, I want to stay here forever. This is definitely much more me as a person. It's more crazy and fun, so if I can stay here, I will, but who knows? You never know what the future holds.
Are you currently living with your boyfriend?
My boyfriend did live with me for a long time and now he's just got his own place too. He lives by the beach and I live in town, so we have a nice momentum between the two.
In April, fans successfully funded your crowd-funding campaign, in which you asked for a total of £6,000 to make an album and music video, and to embark on a tour. How did it feel to have all of that support?
It was amazing. I wasn't sure how it was going to go down. It's a big risk and you really have to show your support to your fans so they know you will give everything back to them. Luckily I have! I've just finished everything, which is great and everyone is about to receive my EP. My video for my new single 'London to LA' is coming out soon too and I can't wait for everyone to see what they've done. It was all down to my fans, not me.
How did you find filming the music video for 'London to LA'?
It was so much fun. I've never done a real music video before that's taken a couple of days to film. We literally shut down a road in LA and just danced. It was around 35 degrees - so hot!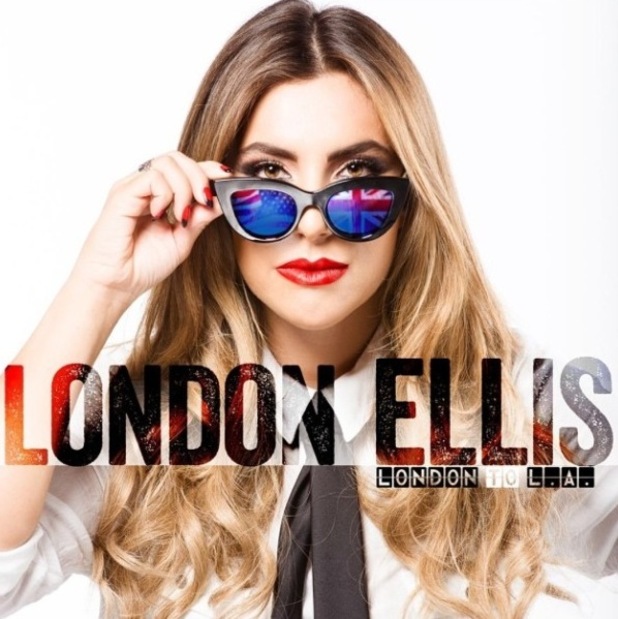 You've always aspired to be a singer so did you want to use MIC as a platform for your music?
When I first started doing the show I thought it would help my career because I thought the show was more based around our work than relationships, but it was all about the drama! When I left I was a bit worried about the public perception but I feel that if you're good enough at something and you have a strong fan base and the right people behind you, then you can make it in whatever field you want to.
How would you describe your style of music?
Pop urban. It's very commercial and stuff you'll be able to sing along to.
Where do you hope to be in the next couple of years?
I'm hoping that within the next two or three years I would have released an album. We're about to start pitching to record labels with my EP soon, so I hope to have an album out and steadily move through the charts, but we'll see.
Are you nervous about putting yourself out there on a large scale?
I'm so nervous but at the same time I'm super excited because it's something I've been wanting to do for a long time. It's great that people can hear the real me now.
Tell us about your new campaign?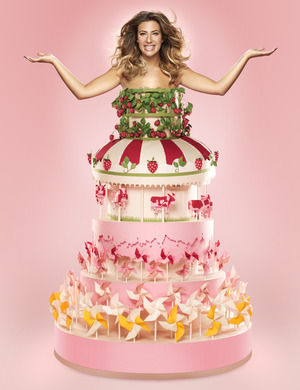 I've teamed up with ODDKA Strawberry Milkshake and I think it's such a cool campaign. It's a new flavour and I love milkshakes too, so that helps! I also had to wear a multi-layered paper dress, made by Mandy Smith, which was amazing. It looks beautiful. The dress is just insane and it fits with my personality.
ODDKA Strawberry Milkshake joins the unique and intriguing range, perfect for crafting creative cocktails with friends. The range includes the tongue-jolting Electricity (which has been compared to a liquid lightning bolt), the Hollywood-esque Salty Caramel Popcorn, the delectable Peach Bellini, the fantastically fruity Twisted Melon, and finally the particularly peculiar Fresh Cut Grass.
To find out more about ODDKA, visit
http://oddkadrinks.com/uk
and the Facebook page:
https://www.facebook.com/ODDKAUK
. ODDKA Strawberry Milkshake is available to buy in Tesco's, Sainsbury's and Morrison's from 5th October. All flavours available in ASDA, with Salted Caramel Popcorn, Twisted Melon and Fresh Cut Grass available at Sainsbury's.
Reveal is now on Google Plus! Join us here for the latest pictures, fashion and celebrity news!