Gregg Sulkin is possibly one of the nicest stars we've ever met. He stands up when we arrive to interview him at MTV headquarters, he's polite, he's funny, he's smart, he's friendly.. basically he might just be the perfect guy!

(And obviously it goes without saying that he's very easy on the eyes...)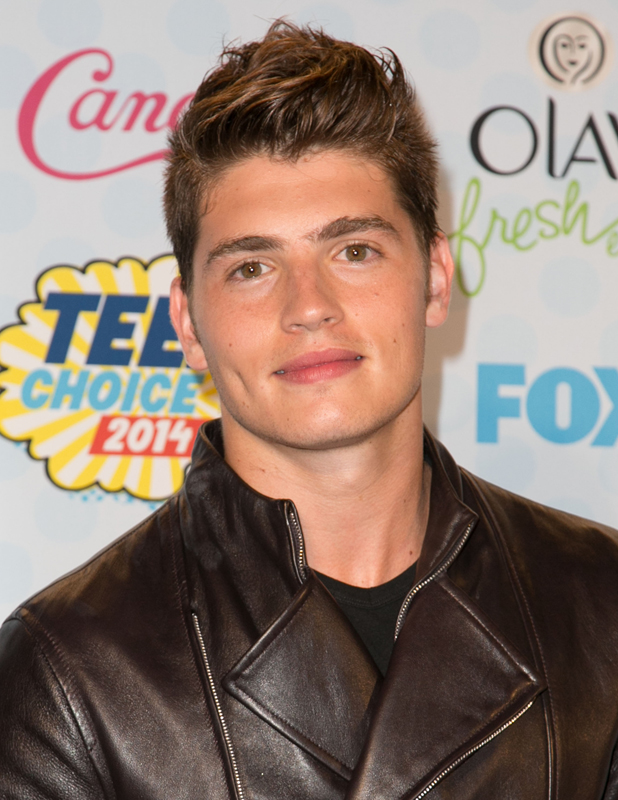 We're chatting with him ahead of the brand new MTV show
Faking It
hitting our screens. It's already been a huge success over the pond and a second series is being filmed as we speak.
Gregg, 22, explains the plot way better than we can…
"I would describe the show as a romantic comedy between two best friends, two girls who have been best friends for years.They are very comfortable with each other and so are mistakenly identified as a lesbian couple in high school," he tells us.
"Because they've gone through high school not being very popular, they see it as an opportunity to gain popularity because everyone in school is talking about them. However, one of the girls may actually have feelings for the other…"
Intriguing! Although it's perhaps fair to assume a show based on girls pretending to be lesbians could, in theory, offend some, Gregg insists that they've had nothing but positive comments since the first episode aired.
"The show has a lot of heart and the LGBT community, I promise you, are very protected. The topics that are brought up and spoken about are very respectful and thought out very carefully. So I would say if people are worried about this show, don't judge a book by its cover. The show is very good and very funny."
He added: "I haven't seen one negative comment from somebody that's watched the show. I've seen mixed thoughts about the premise of the show, but people that have watched the show love it and that's nice to hear. It's amazing."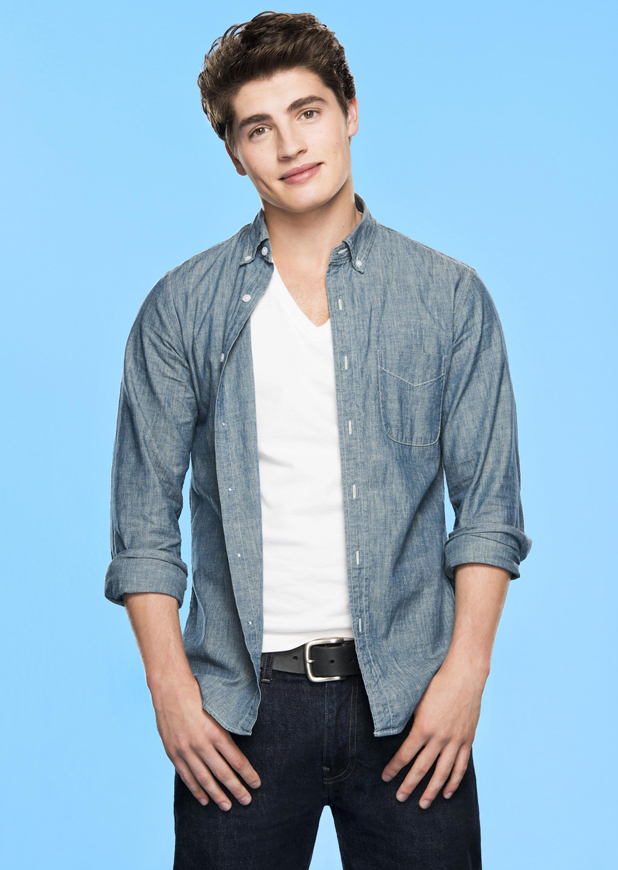 So, back to Gregg, and his character Liam Booker, who is the handsome aspiring artist of the high school and rather determined to date one of the girls who he thinks is a lesbian.
Not that nice a guy then, surely? What about personality, intellect and all that?!
"No!" laughs Gregg. "I think Liam is a nice guy. He's not an asshole. He's a nice, relatable guy and I actually did relate to him."
"He is just fascinated by the fact that she's a lesbian and as the season goes on, he starts to fall in love with that girl but he's always battling whether he's falling in love with her because she's a lesbian or if she's actually right for him."
Faking It
is set in an all-American high school in Austin, Texas – world's away, you'd think, from Brit-born Gregg's own school experience in Highgate. (As an FYI, he says he was the popular, sporty kid. We'd never have guessed! His team is Arsenal.)
"What I liked about Hester High, where the school is set, is that we turned stereotypes on their head. The outsiders are the cool kids. We've tried to take the social hierarchy and do something different and unique," he explains.
"We know Hester High is not like every other school out there, but we hope people will become better at adapting to different cultures and orientations. I'd like people to look at our high school and what we're representing and take it as their own high school. "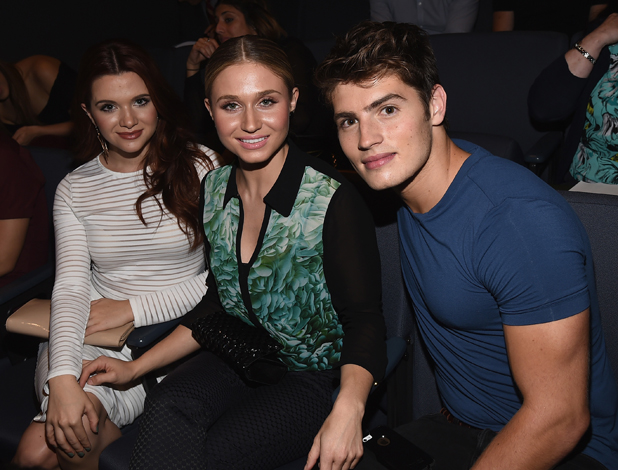 Filming in LA means Gregg has now relocated to the sunshine from England and by the sounds of it, he's LOVING his California lifestyle. (Obviously!)
"I go the beach, I hike, I go to the gym a lot. I feel like I live much healthier in LA than I do in London. It's the norm to have a salad in LA but it's the norm here to have, like, a bunch of cakes! The lifestyle is amazing, I have fantastic friends in LA and I am very fortunate I have a very nice life out there. I am very grateful to live there you just wake up and you're in the best mood every morning."
Nope, we're not jealous at all…
Living in LA also means lots of work opportunities. You might recognise Gregg from
Wizards of Waverly Place
, opposite Selena Gomez, or his turn in
Pretty Little Liars
. He's hoping fans of those hugely successful shows will now check out
Faking It
.
"I hope they transition over with me to watch the new show. That's why I was very happy that I did Disney when I was younger, I hoped these kids would grow up with me and watch my career as it naturally progressed. The kids that watched Disney then are probably watching MTV now. The Disney machine can really help people's careers."
He does, however, want fans to realise he's not still that young Disney kid they all fell in love with. He's moved on, grown up and doesn't really want to be stereotyped into that Disney heartthrob role.
"I know a couple of friends that unfortunately that has happened. You have to be very smart," he tells us.
"When I was nineteen I was in talks with Disney about doing my own show and I remember thinking, 'Okay, well by the time we shoot the pilot I'll be 20 and by the time I get off the show I'll be 24.' I never wanted to be a 24-year-old on Disney channel. I wanted to do different things. I wanted to do unique shows, for example,
Faking It
."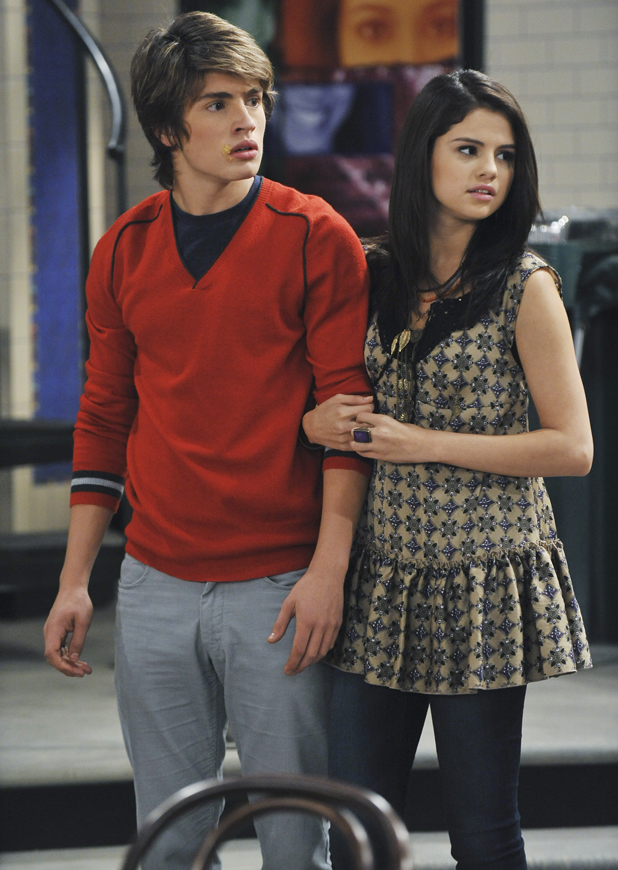 It's really clear that Gregg is incredibly proud of
Faking It
and loving every second of being involved with the series. "I just really want people to watch the show and think, 'There's nothing like this on TV!'" he says.
"I think the humour will translate to a British audience and we are very lucky as there is no weak link regarding actors - all the actors are very good and have put in a lot of hard work. I think our chemistry off set will translate on screen. They really do feel like they've been my best friends for years and years and years so hopefully the success in America makes waves and it's a success in England too!"
And, if that isn't enough to tempt you to tune in, he adds this little gem... "I am shirtless a few times; apparently it helps with the ratings. They try and pull it off as much as possible... No I'm kidding it doesn't help with the ratings, but they do like me being shirtless!"
Well, who wouldn't?!
We also had to ask a few random questions...
If you could swap lives with anybody, just for the day who would it be and why?
"David Beckham! Number one he is definitely the most attractive man on the planet and he has a very attractive wife. He has four very cute kids. I'd like to always wear designer clothes and I love playing football. He literally lives the dream every single day. And also I love the fact that he does charity work and I definitely want to do that myself.
(Gregg then tells us he's had every single David Beckham haircut since he was a child. Sadly there are no pictures!)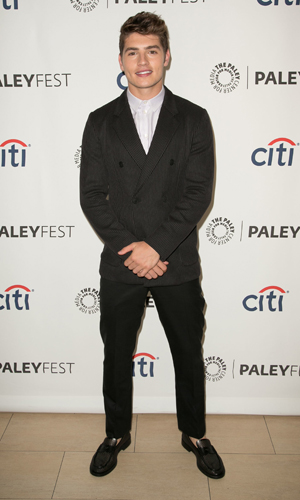 If you had to listen to one song on a loop what would it be?
"I love Elton John's 'Your Song'. I think it's great. I think for an upbeat cool song would be Bastille 'Pompeii' - I love that song. I was lucky enough to hear their sound check at the MTV Upfronts. I'm a massive fan of those guys and suddenly I walked into a room, because I was presenting, and it was just me and I was like, 'What is going on?! This is like a private show!'" It was awesome... and I secretly filmed it but don't tell them!"
What are your guilty pleasures?
"Definitely chocolate! I've got a big addiction to chocolate, it's not good for the old hips! And
Desperate Housewives
, I really did used to like it!"
Who is your hero?
"It's going to sound really cheesy but I look up to my dad a lot. He grew up in a not so amazing neighbourhood and not having an amazing childhood but I think the way he turned his life around was pretty incredible. He's given my brother and me an amazing life."
If you could invite three celebrities to dinner who would they be?
"I would have to go for three females, obviously. Eva Longoria would definitely be invited because she could add that Spanish flavour and she could cook. Mila Kunis could be there for my eyes and I wouldn't mind Natalie Portman being there as she'd bring the intellect. And she's Jewish and I'm Jewish and it would interesting to talk to her about that. Oh, and she's nice to look at as well."
What would you do on your perfect date?
"As I've got older I've realised that the fairytale date is very hard to actually happen. I would've said a couple of years ago a candlelit dinner on the beach, I think that's very nice. Unfortunately times have changed, kids have moved on, so I would probably have to say a go-carting date would be quite fun. I actually went on one and it was great I had such a good time."
(We do ask at this point if Gregg's dating someone but, ever the gentleman, he's keeping his lips firmly sealed!)
Faking It begins tonight, Wednesday, 24 September, at 9pm on MTV