Good Morning Britain presenter Charlotte Hawkins has been looking gorgeous ever since announcing her pregnancy... and today was no exception as she left the ITV studios in a pretty floral frock.
The reporter's blossoming baby bump was on display in her cute summer dress and, as always, she had a major smile on her face for the photographers waiting outside!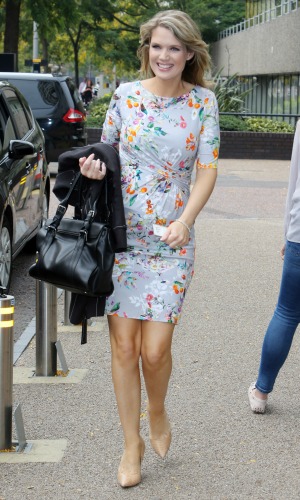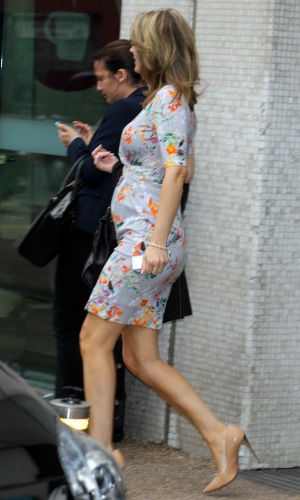 Charlotte, 39, is expecting her first child in February
and she had a few questions for
guest Nadine Coyle on Good Morning Britain
earlier today, as Nadine gave birth to her first child in January.
Nadine joked a winter baby was better because the baby bump would keep her warm - and pointed out Charlotte would be able to wrap her newborn in cute fluffy blankets for the first few weeks of its life.
Aww!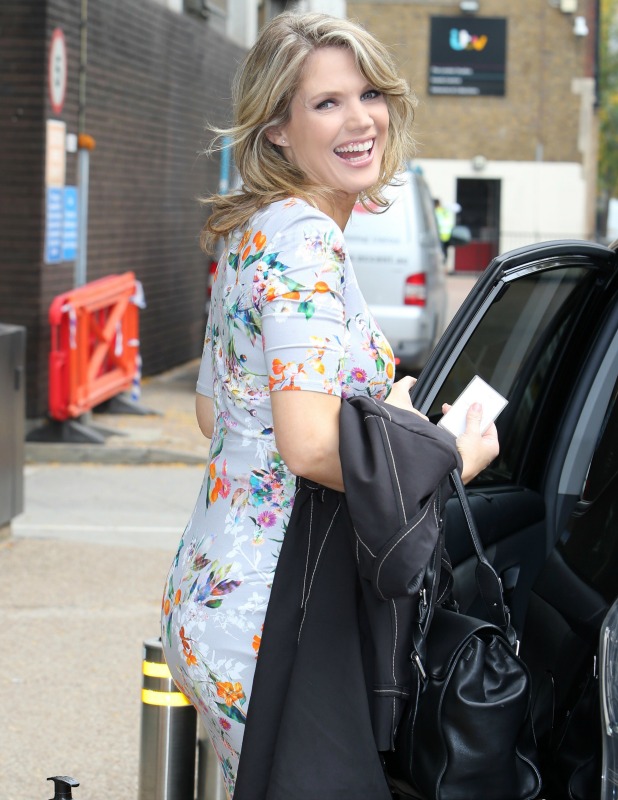 As well as talking babies this morning,
Charlotte was also joined by her father on screen to talk about his battle with motor neurone disease
and how the recent ice bucket challenge can really help.
Charlotte's dad Frank first realised something was wrong three years ago when he began having problems with his balance, which led to the diagnosis of MND.
In a moving interview, Charlotte spoke with her father about his daily life and how MND has affected him and their family. Charlotte also spoke about her father had maintained positive despite his diagnosis and the pride and admiration she felt for him.