Mel B stepped out in a daring white outfit last night... shortly after revealing she still reminds Geri Halliwell of when she abruptly left the Spice Girls!
The British singer was pictured at the season finale red carpet for
America's Got Talent
in New York on Wednesday (17 September), looking fab in a plunging white strapless top and fitted trousers.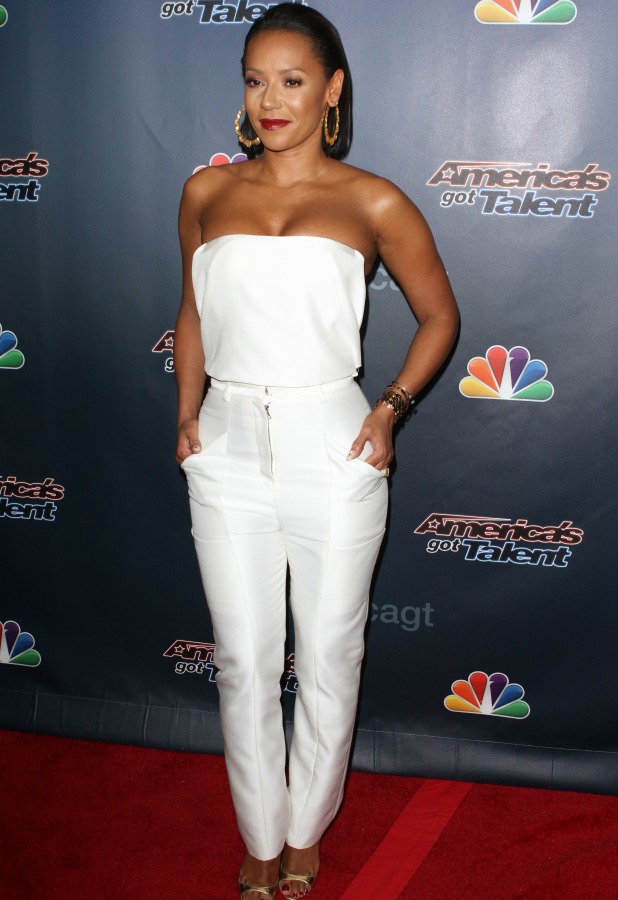 Just a few days before, she sat down with legendary US interviewer
Larry King
to reflect on her time in the Spice Girls and that memorable moment when Geri quit...
"When Geri left the group it was bad," said Mel. "She left on my birthday and didn't tell anybody. She just didn't show up. We had the rest of the American part of the tour to continue."
Mel said there was bitterness between herself and Geri "for a long time" but now that's in the past.
"I still remind her of it," joked Mel. "I saw her a couple of weeks ago and said, 'Do you remember when you left on my birthday?!'"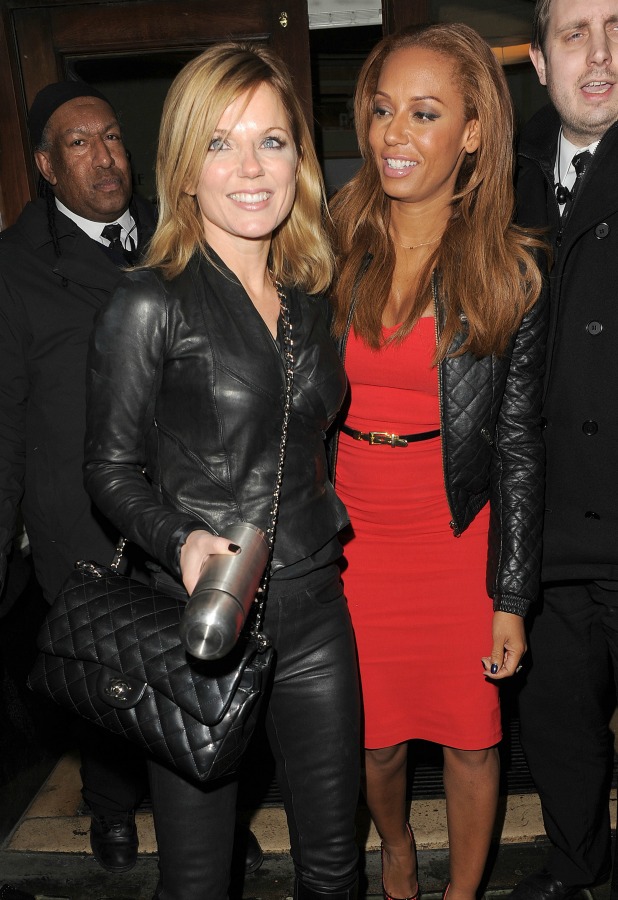 Interestingly, Mel also suggested that the Spice Girls had always known that the band was a platform for other things and that they initially had a five-year plan, which became a three-year plan after Geri's departure.
"We were all going to go our own ways eventually," she said. "We always knew this was a platform. We always knew Victoria would go into fashion, Mel C would do music, Emma wanted to do radio and I kind of wanted to do a bit of everything. We had that understanding."
The "bit of everything" that
Mel's currently doing includes being a judge on X Factor
. She joined the panel of the ITV talent show for its 11th series, which currently airs Saturday and Sunday nights.
She'd been
splitting her time between America's Got Talent
and
X Factor
as the former show was in its live performance stages while the latter is in the pre-record stage.