Ariana Grande appears to have dismissed those recent rumours of diva-like behaviour by tweeting: "Really can't take 'em seriously."
The 'Bang Bang' singer saw her reputation hit the headlines last week after she was accused of throwing a diva strop on an Australian TV show (which she denied) and later when a US TV host hinted that she'd seen Ariana displaying diva-esque behaviour another time.
But Ariana isn't letting the speculation get to her.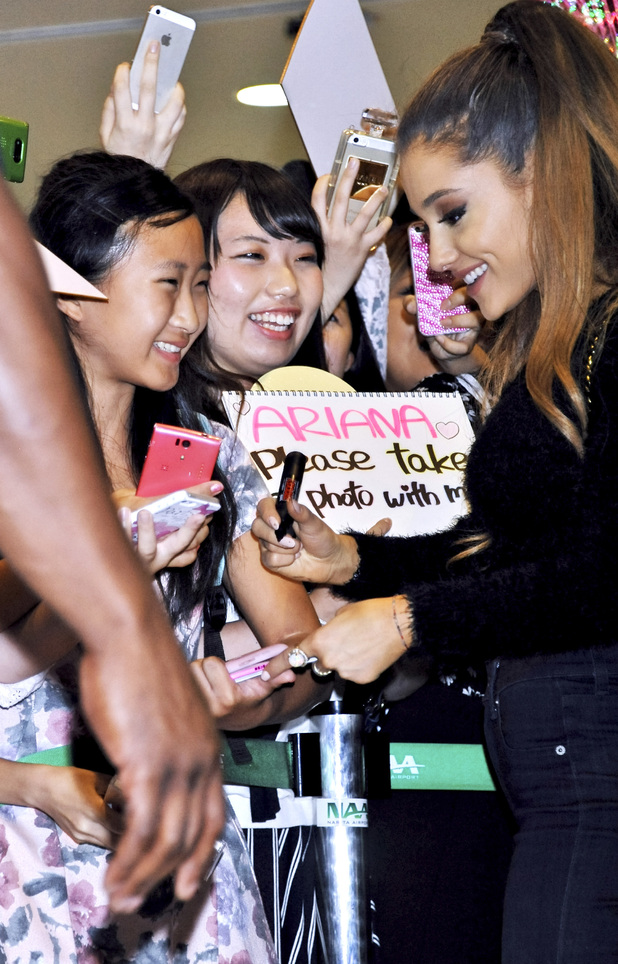 Without directly using the word 'diva', the starlet tweeted yesterday: "Man some of these rumours that have been coming out about me lately actually have me laughing out loud.... really can't take 'em seriously.
"Sooner or later ppl will realise that what u put out is what u get back. The lies/hate etc. Give love & I promise life will treat u better... I've said this before but I promise it's true. What u focus on expands. What u put out, u get back. Live for love & your life will be pretty (sic)."
Ariana was faced with diva rumours earlier this month when a photographer claimed she'd been difficult to work with during a recent photoshoot.
She later told Australian radio show
Mike E and Emma
: "It was just a photographer or something who got mad at me because I left to change my outfit mid-photoshoot because I didn't like my top and I was like 'Oh I'll be right back'.
"Then I came back and he had left and I was like 'Oh s**t.' He's now said all these ridiculous untrue things about me and I'm just like, you know what, that's not real, that's nonsense, my fans know who I am, my family knows who I am, my friends know who I am and that's all that matters."
Ariana's manager Scooter Braun has also leapt to her defence, tweeting on 8 September: "
Ariana Grande
is is kind, caring, and more than anything she is a great human being. Some people make up rumours for a living so saying things about Ari comes with her now being a big star.
"But saying she isn't a good person that ain't gonna fly. Just yesterday she did an impromptu meet and greet for all her fans that almost got her kicked out of her hotel after a 14 hour work day. Why? Because she knows u care so she does too. There is zero truth to anything different. Enough is enough."