Things weren't looking good for Stevie Johnson in last night's Made In Chelsea: New York (14 September) as Billie Carroll told Stephanie Pratt that Stevie didn't have feelings for her anymore. But did he manage to set the record straight?
During
MIC:NYC
viewers saw
Stevie take on co-star Spencer Matthews to win over New Yorker Billie
but, after finally coming out on top, the Chelsea boy was shocked when his former flame
Stephanie arrived in New York to surprise him
.
Telling Stephanie she was the only girl for him, Stevie promised to call things off with Billie, but soon after Billie was quick to tell Stephanie that Stevie had been lying to both of them.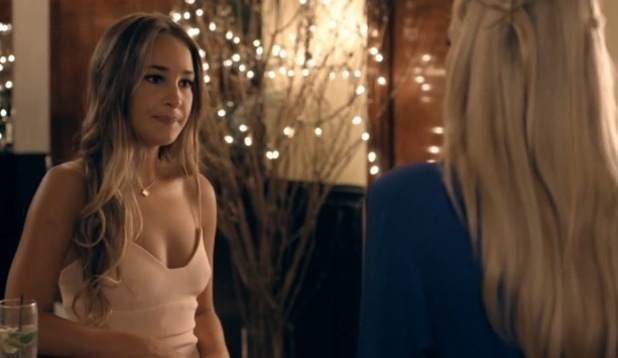 After Stephanie tried to defend Stevie for the way he ended things with Billie, Billie told Stephanie, Stevie had told her he didn't have feelings for the
Hills
star anymore.
And when Steph then told Billie that Stevie said pursuing the
MIC
newcomer was just a competition, Billie retorted: "That's the opposite of what he told me."
Not surprisingly Stevie wasn't too happy with the conversation going down and made a quick exit after insisting he had been completely honest with Steph.
Venting his frustration at the situation as the episode aired yesterday evening, Stevie tweeted: "Billie had every right to be upset - but lying about what I'd said about Steph is just bitter."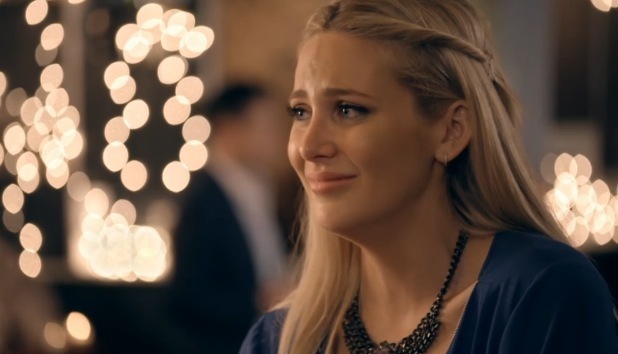 After Stevie left the two girls alone, Billie added: "[Stevie] said that he really liked me, he was looking forward to spending the summer with me… In the back of my mind I was questioning if he was making it into a competition between him and Spencer but he made it very clear that he was not, his feelings were sincere.
"I said do you still have feelings for [Stephanie] and he said he didn't."
As Stephanie told Billie she felt like "one of those dumb girls that didn't believe it", Billie told her: "I'm not standing here lying to you, I have no reason to. I wouldn't be going on dates with him, why would I want to be dating somebody whose heart was somewhere else?"
Finishing Billie's sentence for her, an emotional Steph said: "Because he told you it wasn't."
Celebrating their last night in New York, the cast came together for a boat party on the Hudson River and Stevie made sure to set the record straight with Stephanie.
Still upset, Stephanie told Stevie she couldn't get over the fact he "downplayed" his feelings for Billie as just a competititon with Spencer.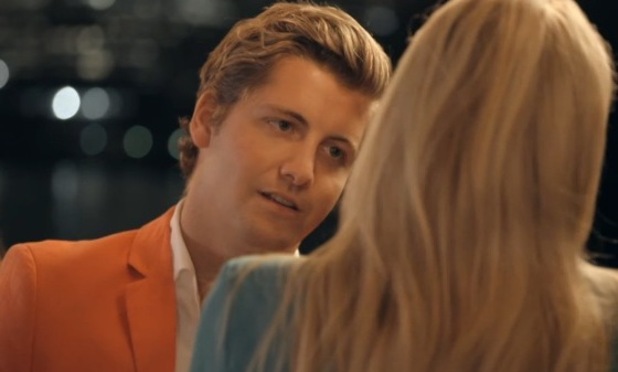 Stevie said: "But that's what it did become, it's exactly what it became in the end. As soon as you got here, there was no competition it was always going to be you. You know how I feel about you.
"You're the person that I want to be with, all I want to do is make you happy as cliché and as cringe as that sounds. Ever since you got here I just want to see you and make you happy, laugh with you…"
As Stephanie told Stevie she needed time - the only thing they don't have thanks to living so far apart - Stevie said: "It does get me thinking it's a shame there's only one more night, but is it worth all the trouble… yeah."
At that a smiling Stephanie seemed to put the Billie drama behind her, telling Stevie: "You're always worth the trouble", before kissing him.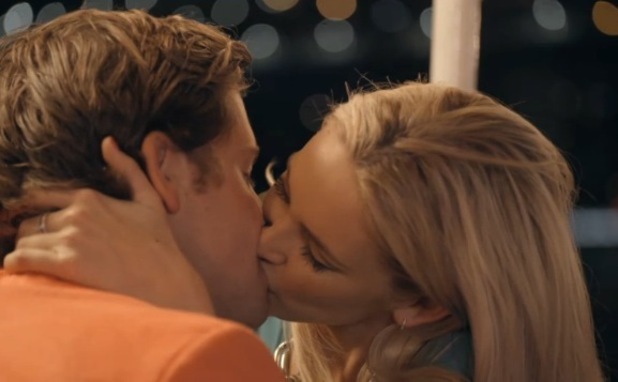 Aww!
Having kissed and made up, after the episode Stephanie tweeted: "We had some amazing times @StevieJ_23 love you with all my heart, happy we didn't fall out xx" to which Stevie cutely replied: "We'll never fall out steppy x".
Now the gang are back in SW3, could a trip back to Chelsea be on the cards for Stephanie too?
We guess we'll have to wait and see!
Reveal is now on Google Plus! Join us here for the latest pictures, fashion and celebrity news!